Products You May Like
After two all-Star reveals for Hasbro's 1027 stream (plus Last Stand Spider-Man), Hasbro was back again over the weekend at MCM London Comic-Con, revealing the second half of the 2024 Marvel Legends Spider-Man Retro Series! This second trio also includes a secondary villain, a supporting character and an ultra-obscure Spider-Man— Marvel Legends Tombstone, Hallows Eve and Spider-Shot are now up for order!
Direct Individual Figure Links (EE)– 
Tombstone ► 
Spider-Shot ► 
Scarlet Spider ► 
Jack O Lantern ► 
Last Stand Spider-Man ► 
Hallows Eve ►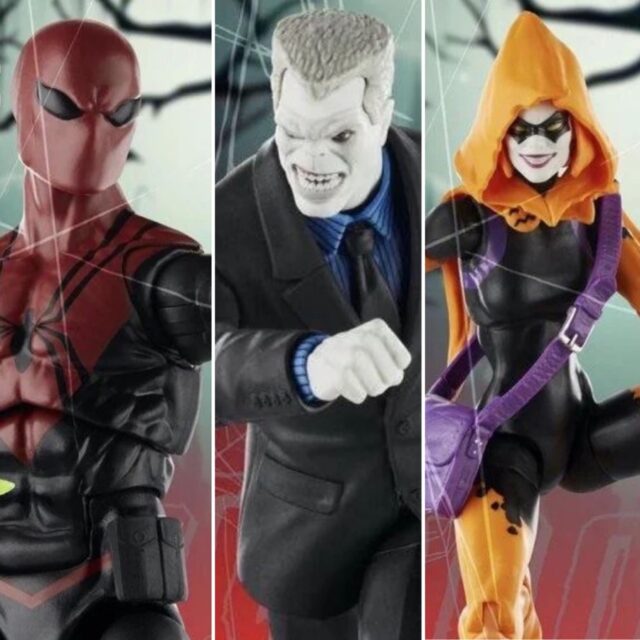 Spider-Man Legends seems to be among the strongest-selling series in the ML pantheon, and as a result, Hasbro seems to have enough faith in the theme that the last 4 waves of Spidey Legends have been without a Build-A-Figure selling point.
Hopefully we see BAFs for this theme return in the future for oversized Spidey-related characters like Grizzly and Rek-Rap, but for now, let's take a gander at the second half of next year's Retro Spider-Man series…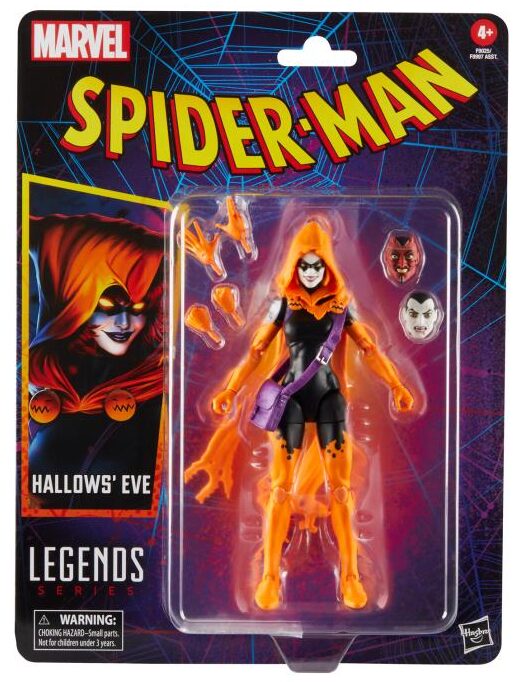 The "big name" in this trio is probably Hallows Eve, a character that's never received a toy or action figure before from any company. Created just last year in 2022, Hallows Eve is the girlfriend of Ben Reilly given mask powers by Madelyne Pryor as part of her Dark Web evil scheme.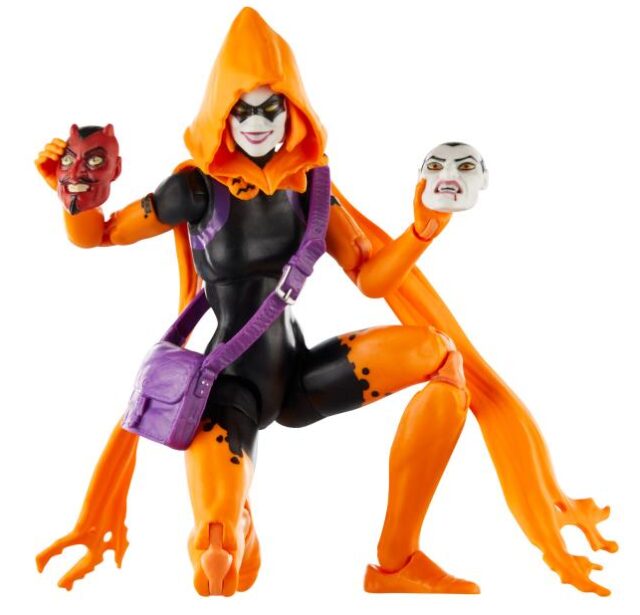 Hallows Eve's whole schtick is pulling out transformational masks that give her limitless powers and identities. Think "Dial H" with masks. As a rare new female villain (of a sort) in the Spider-Man rogues gallery, Marvel has been pushing Janine hard with her own limited series and one-shot.
I'm not sure how much longevity this character will have, but she does have a fun premise and design. It's a crime to get a Legends figure of her before Madelyne Pryor herself, though. The figure looks great and will pair nicely with Chasm Ben Reilly from the previous Retro wave.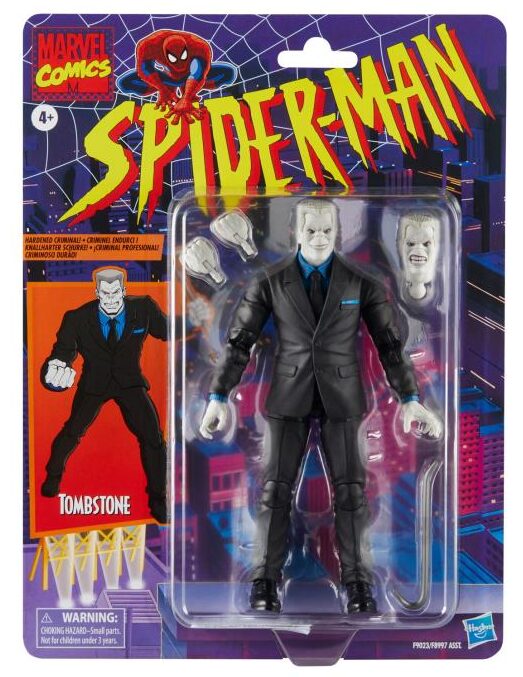 Tombstone also makes a triumphant return as part if this Retro series. I really liked the classic Tombstone from the 2017 Vulture Series, but Lonnie has moved up in the world from hired heavy to being a crime lord himself, and this figure represents that.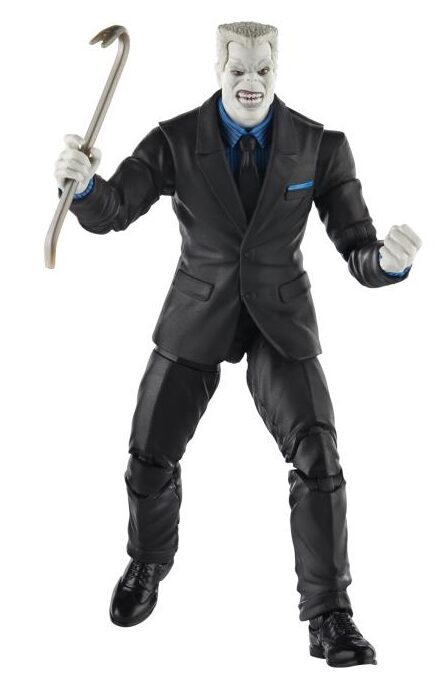 I'm not sure Tombstone will ever rise to the same level of stardom as older Spider-Man rogues (Tombstone was created in just 1993), but I have enjoyed the villain's spotlight in Zeb Wells' Amazing Spider-Man run that's currently ongoing. This is definitely the right time for Hasbro to give Lonnie Lincoln a second take in plastic form. The pin-less suit mold looks fantastic here.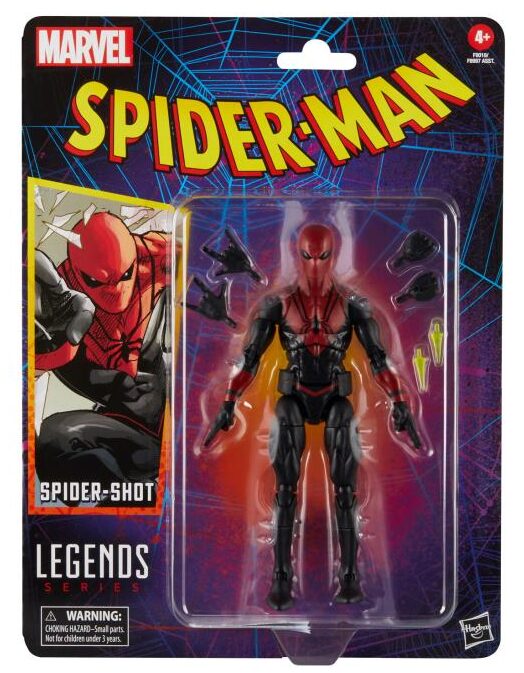 Rounding out the wave is a character few fans are likely overly familiar with: Marvel Legends Spider-Shot, the Spider-Assassin of Earth-8351. With just a single-digit handful of lifetime appearances, this is a real surprise to get before an updated white Future Foundation Spider-Man figure.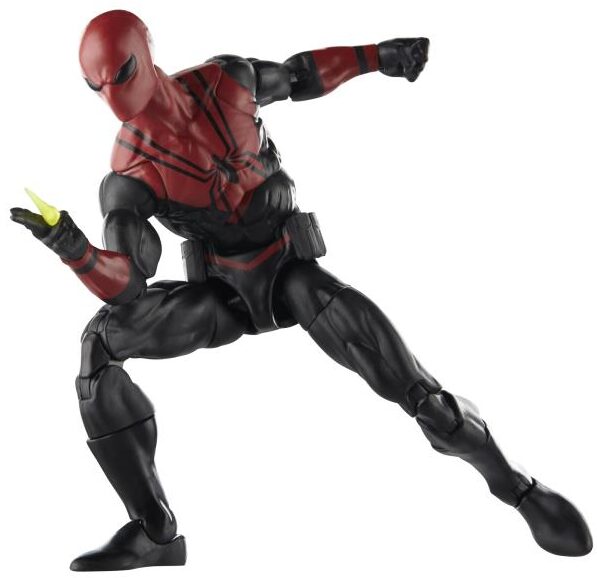 A Peter Parker with guns in his web shooters is definitely a unique spin, and while this certainly isn't a Spidey variant the masses were clamoring for, it is an interesting one. Without it being a required purchase for a Build-A-Figure piece, I think few collectors will get too angry about this niche variant Spidey.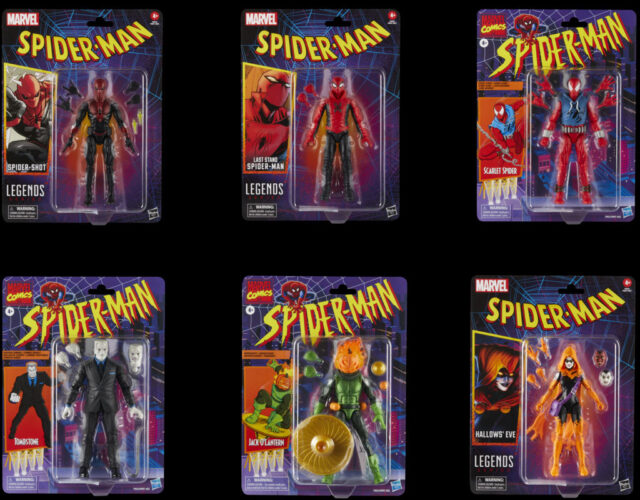 The entire Spider-Man Marvel Legends 2024 Retro series is now up for pre-order, including the Scarlet Spider and Jack O Lantern launched last week. Which figures from this wave (if any) will you be picking up, Marvel collectors?