Products You May Like
Here is a wrap-up of all the news you need to know from Tuesday, September 26. 2023.
Emma Stone is headed to the small screen with Showtime's The Curse.
The Curse will premiere on streaming and on-demand for all Showtime and Paramount+ with Showtime subscribers on Friday, November 10, before making its on-air debut on Showtime on Sunday, November 12, at 10 p.m. ET/PT.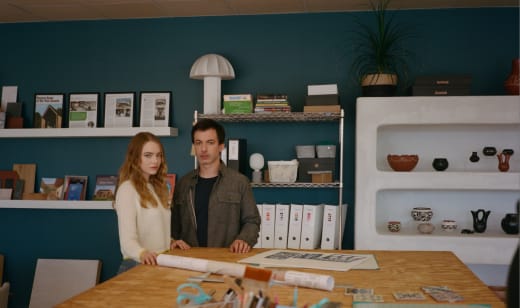 The Curse is "a genre-bending series that explores how an alleged curse disturbs the relationship of a newly married couple as they try to conceive a child while co-starring in their new home-improvement show," according to the logline.
The series also stars Nathan Fielder (The Rehearsal) and Benny Safdie (Oppenheimer).
Guest stars include Oscar nominee Barkhad Abdi, Emmy nominee Corbin Bernsen, and Constance Shulman.
A co-production of Showtime and A24, The Curse is co-created, executive-produced, and written by Benny Safdie and Nathan Fielder.
Fielder also serves as a director, while Stone executive produces alongside Dave McCary and Ali Herting through their Fruit Tree banner.
Josh Safdie also executive produces through their Elara banner.
Meanwhile, the expansive 90 Day Fiance universe is saying goodbye to one of its longest-running shows.
The Family Chantel will conclude with its upcoming fifth season, TLC announced.
The prior season ended with Pedro hitting his breaking point and ultimately filing for divorce.
Chantel, desperate for support, had Winter and Karen move into the home she once shared with Pedro.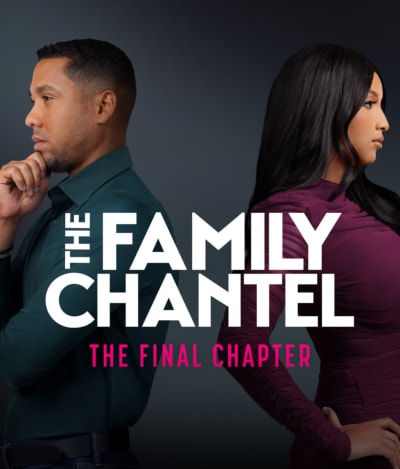 The division between the two families manifested to the extreme while jaw-dropping revelations and emotional moments played out between Pedro and Chantel.
The cabler teases that we're reaching the end of the couple's story.
"Nine months later, and both are desperate to move on from one another. As their divorce inches closer to the finish line, accusations and old resentments make any kind of agreement no easy feat," the logline adds.
"Decisions such as selling the house, and who gets what possession, are almost impossible between the two."
"While both believe they are on the right side of this divorce, each family is intensely feuding as they fight to defend their own."
Check out the promo below.
Over in the world of America's Got Talent, the hit reality TV series is preparing for the end of its current cycle.
The two-night finale begins tonight at 9 p.m. ET/PT, featuring performances from the show's 11 finalists.
Then, the winner will be crowned during a special episode on Wednesday, September 27, at 9 p.m. ET/PT.
Guest performers include Cat Cora, legendary award-winning songwriter Diane Warren, and pop and R&B icon Jason Derulo.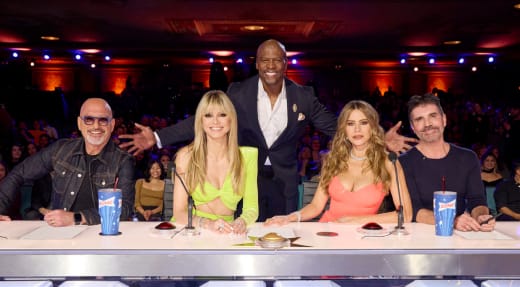 Also performing is acclaimed award-winning musician Jon Batiste, America's Got Talent season 17 winner the Mayyas, and award-winning multi-platinum-selling band Thirty Seconds to Mars.
It should be a fun finale, right?
Meanwhile, Hulu has unveiled the trailer for Living for the Dead, a new series from the creators of Netflix's Queer Eye.
The unscripted series is narrated and Executive Produced by Kristen Stewart and features five fabulous, queer ghost hunters Alex Le May, Juju Bae, Ken Boggle, Logan Taylor, And Roz Hernandez.
Check out the logline below:
"Think… Gay Scooby-Doo." From the minds of Scout Productions, the creators of "Queer Eye," five fabulous, queer ghost hunters criss-cross the country, helping the living by healing the dead.
As they explore some of the world's most infamous haunted locations, they'll shed light on those not seen and illuminate untold stories.
Together they'll push past boundaries to bring acceptance to the misunderstood – living and dead. This is "Living For The Dead," Ghost Hunties!
Also at Hulu, the streaming service is bringing Moonlighting back to the air.
For the first time, all 67 episodes of the Cybill Shepherd and Bruce Willis drama will be available to stream, complete with the original Grammy-nominated title track recording by Al Jarreau.
Each classic episode has been remastered in HD from the original film source.
"When former fashion model Maddie Hayes goes broke and finds that one of her few remaining assets is ownership of the Blue Moon Detective Agency, she's tempted to liquidate it until she meets the quirky employees and gets involved in their even quirkier cases," the logline teases.
Over on, Viaplay has announced that two new true crime series will debut on the streaming service in October.
Deadly Women – Tuesday October 10
While female murderers are a rarity in Denmark, DEADLY WOMEN explores three of the biggest and most sensational murder cases in recent Danish history. 
The cases include a mother who got away with killing her husband until years later when she murdered her son-in-law, and an attention-seeking nurse at Nykøbing Falster Hospital who killed several patients after overdosing them then trying to revive them – it's the true story behind Netflix's The Nurse.
The Priest From Hell – Tuesday, October 24.
Featuring one of the most talked about Danish criminal cases, THE PRIEST FROM HELL follows the shocking case of Thomas Gotthard, a manipulative priest who nearly convinced everyone that his wife left town when he had actually murdered her and gruesomely disposed of her body.
Paul Dailly is the Associate Editor for TV Fanatic. Follow him on Twitter.