Products You May Like
Riot Games's online battle arena video game, League of Legends, has a worldwide playership — at last estimate — of over forty million people. It's little wonder that when Netflix premiered Arcane, a series based in the LoL world, in November 2021, its viewership blew up.
What was somewhat surprising was how appealing the show is to non-League watchers. A collaboration between Riot and animation studio Fortiche Productions, Arcane streamed as three acts, each consisting of three episodes, with acts dropping weekly, with consecutively record-setting viewer numbers.
Two years later, Arcane continues to entertain and inspire League, animation, and Imagine Dragons fans with a 100% Fresh score at Rotten Tomatoes and consistently high streams. So when will we get the next chapter of Piltover and Zaun? Who will return? And what does it mean for the future of Hextech and Shimmer?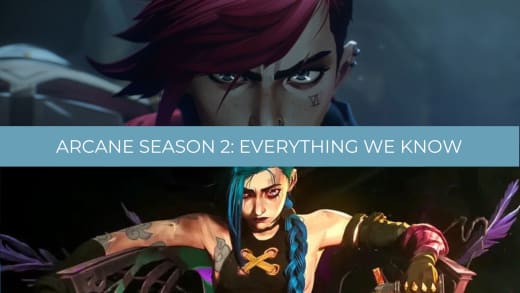 What is Arcane about?
Based on a game with over 140 champions to choose from, the show's creators had to narrow the scope down to a few core characters with a story to tell.
They chose sisters Vi and Powder, who grow up in the care of foster father Vander in the impoverished undercity, Zaun.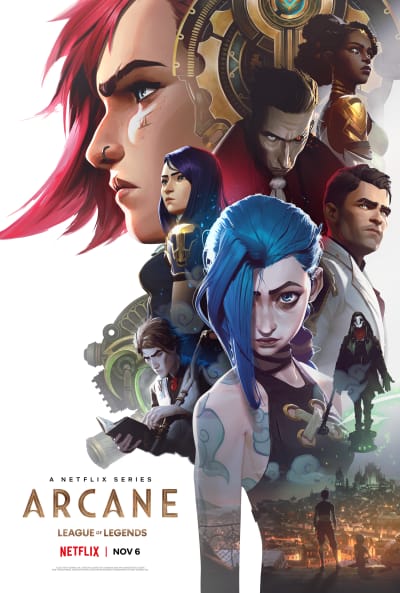 Orphaned again when Vander is killed, the sisters are separated and survive in very different circumstances — Vi in a Piltover prison and Powder raised by Zaun's crime lord, Silco.
Arcane Season 1 Act 1 provides us with the backstory and introduces several supporting characters.
Vander: What the hell were you thinking?
Vi: That we could handle a real job.
Vander: A real job?
Vi: We got our own tip, planned a route, nobody even saw…
Vander: You blew up a building
Grown, the sisters find each other again as tensions between the affluent Piltover and Zaun begin to boil over, fueled by Hextech in the over-city and a dangerous Shimmer addiction epidemic in the underworld.
As politics become fraught with multiple endgames and the leaders of both cities work at cross-purposes, the sisters struggle to reconnect despite all the trauma and years that stand between them.
The finale ends with explosive aggression as Jinx (Powder's new name and persona) weaponizes the crystals that power Hextech and seeks to even the playing field by evening out the landscape, literally.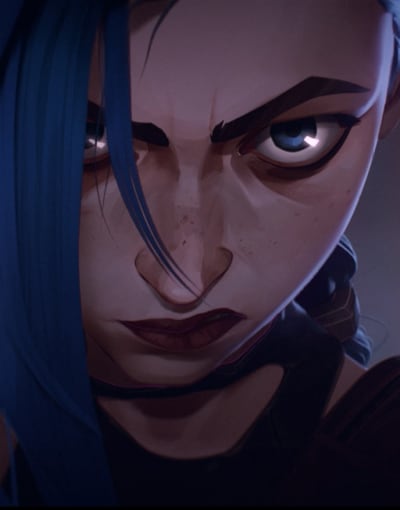 Arcane Season 2 Plot
It all comes down to who survives Jinx's attack.
The best guess will be that Piltover will need time to rebuild their city and their leadership, and that will give Zaun a chance to rise up successfully and seize the wealth and comforts they've been denied.
That will require someone to take the reins in Zaun now that Silco's gone. That could be Jinx, but it could also be Ekko with his Firelights.
Ekko, with Heimerdinger's help, could be the leader Zaun needs, capable of building something positive with a vision of a better future. On the other hand, Jinx is self-destructive by nature and wouldn't care if she took everyone down with her.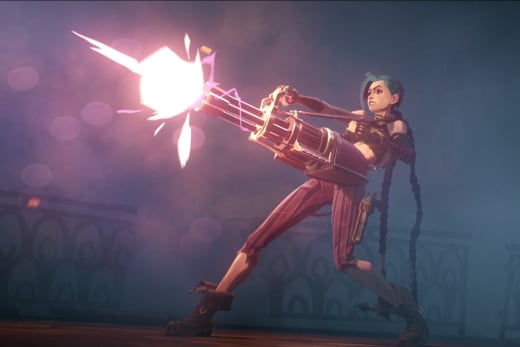 The double-edged blade of being based on a lore with so many characters is the risk of bringing in too many and spoiling the narrative.
Vander, Jinx and Vi's foster father, does not appear in League canon, but the glimpse of a Shimmer-ridden wolf-like visage with a distinctly Vander-esque silhouette hints that game favorite Warwick may be next up for release.
Described as a monster who hunts the gray alleys of Zaun, Warwick is a powerful presence who hunts the criminals of the undercity, sharing a hatred of the baddies with Vander.
Transformed by agonizing experiments, his body is fused with an intricate system of chambers and pumps, machinery filling his veins with alchemical rage; if Vander has been turned into Warwick in Singed's laboratory, his reunion with his daughters will be an incredibly compelling story.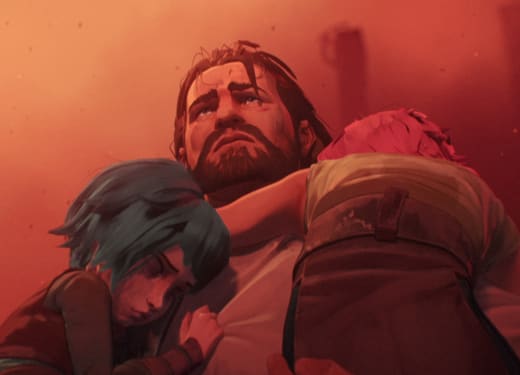 Arcane Season 2 Cast: Who's In?
One surprising confirmed return is Jason Spisak's Silco.
The character's death at her hands on Arcane Season 1 Episode 9 cements Jinx's resolve to be the daughter he raised and motivates her to launch her weapon at Piltover.
In August, Spisak confirmed that he'd recorded lines for Season 2.
If a Vander/Warwick story is a Season 2 thing, flashbacks to Vander's youth with Silco would make sense, as they were as close as brothers.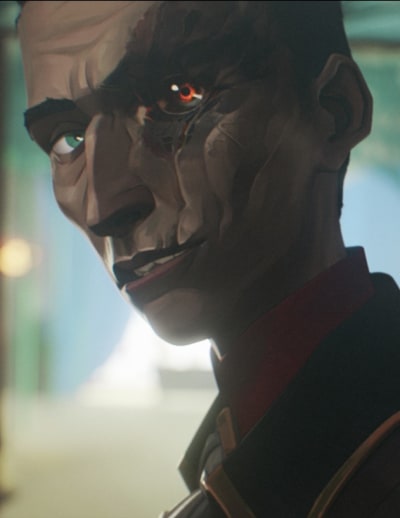 Their relationship is tragically echoed in Vi and Jinx's.
While not confirmed, Reed Shannon's Ekko, Mick Wingert's Heimerdinger, Kevin Alejandro's Jayce, and Harry Lloyd's Viktor will likely return.
The other three voice actors confirmed for Season 2 are the three women standing in Zaun, watching Jinx's weapon arc toward the Piltover Council Tower.
Hailee Steinfeld's Vi, Ella Purnell's Jinx, and Katie Leung's Caitlin are all heard in the Season 2 announcement teaser.
When will Arcane 2 premiere?
We do not have a confirmed release date for Arcane Season 2 yet, but production updates have been optimistic for a 2024 drop.
According to co-showrunner Christian Linke, Season 2 scripts were completed in 2022.
Production began after the success of Arcane Season 1 guaranteed a Season 2 renewal, but if they'd had a crystal ball to see just how incredible the reception would be, Riot Games CEO Nicolo Laurent says they would've started much earlier.
As it is, Season 1, with its cutting-edge animated art style and pitch-perfect direction, took SIX YEARS to bring to our screens.
In comparison, three years isn't long to wait.
Mind you, in 2015, we had NO idea how excellent it would be.
Will Arcane Season 2's soundtrack be as amazing as Season 1's?
An integral part of Arcane was the music, anchored by its theme song, "Enemy" by Imagine Dragons. (Full disclosure: I couldn't have named a single Imagine Dragons song before watching Arcane. "Enemy" was my workout warmup track for a YEAR after watching.)
Hopefully, Season 2 will incorporate the same caliber of music to soundtrack the next adventure.
Over to you, Fanatics! How has Arcane changed your life?
Have you started playing League of Legends because of the series?
If you played before, did you change your champion after watching Arcane?
Which characters are you hoping to see in Season 2? Hit our comments with your wishlist!
Diana Keng is a staff writer for TV Fanatic. She is a lifelong fan of smart sci-fi and fantasy media, an upstanding citizen of the United Federation of Planets, and a supporter of AFC Richmond 'til she dies. Her guilty pleasures include female-led procedurals, old-school sitcoms, and Bluey. She teaches, knits, and dreams big. Follow her on Twitter.