Products You May Like
Mantis was a controversial choice to be the Build-A-Figure way back in the Marvel Legends Guardians of the Galaxy Vol. 2 series six years ago, but in the 2023 Marvel Legends Guardians of the Galaxy Vol. 3 Cosmo wave, Mantis finally gets the single-packed shelf presence at retail that she deserves. Is the new GOTG Legends Mantis figure worth adding to your team roster…?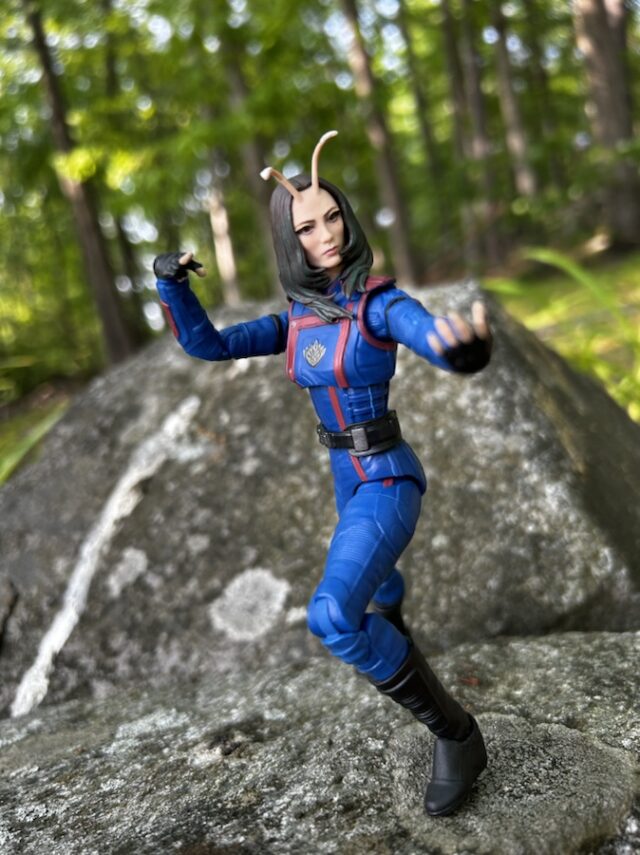 Even though she officially joined the Guardians of the Galaxy team in the second movie in 2017, Mantis never quite felt like a "real" member of the squad to me until last year's Holiday Special.
And so, it's only been for about the last half-year that I've been pining for a new 6" action figure of Star-Lord's favorite sister. Thankfully, we got one packed individually (for the first time ever) in the GOTG 3 wave—and I'm not disappointed in her at all.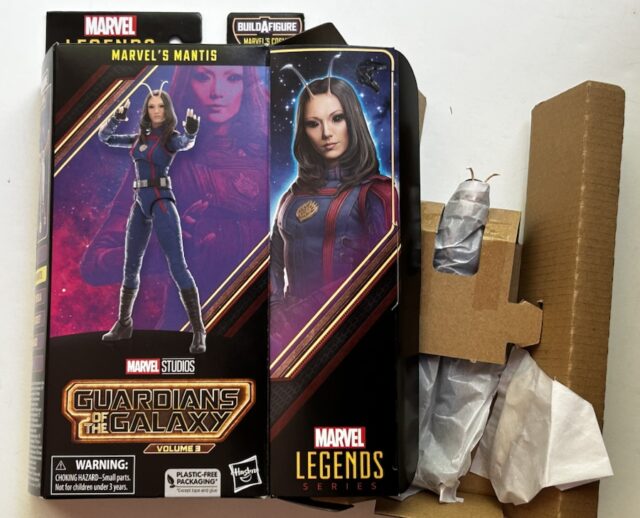 Mantis comes in the increasingly familiar plastic-free packaging that will be retired next year. The colors on the box are actually quite nice, although the lack of any kind of window ruins [sales, along with] the possibility of displaying in-box or being able to check the paint applications before buying this $25 toy.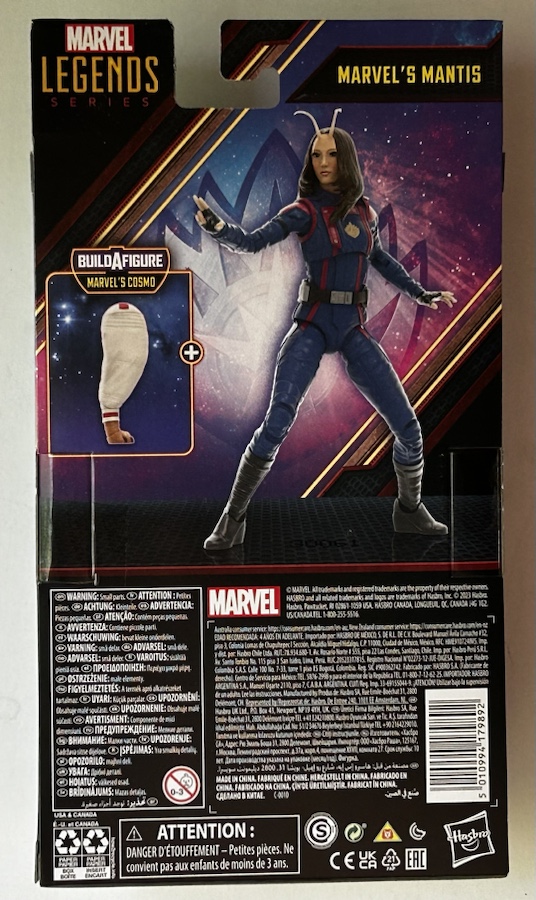 The box back shows off the included action figure, along with her Cosmo Build-A-Figure leg [and non-existent other accessories].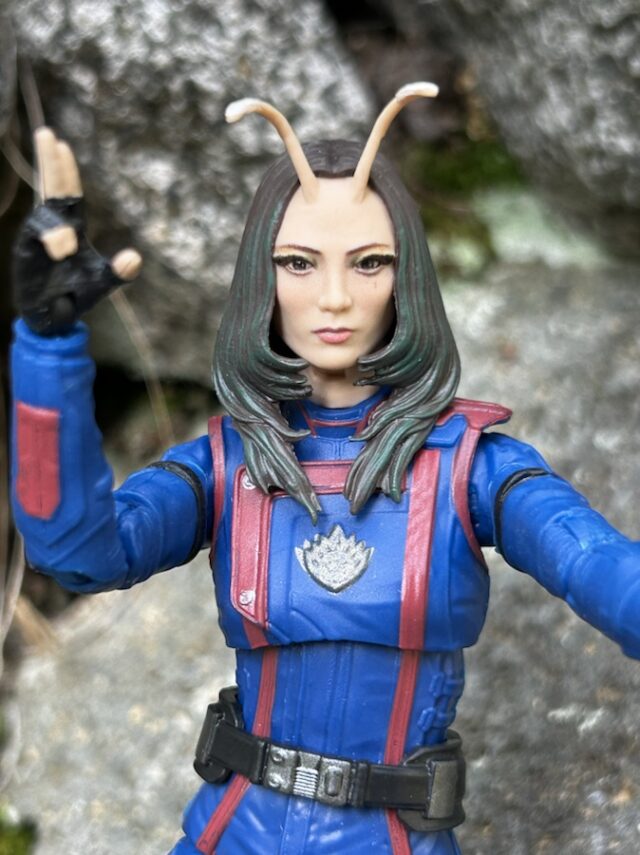 While the head sculpt isn't anything groundbreaking or revolutionary, it's well-sculpted and the character is instantly recognizable. Mine unfortunately came with a visible paint freckle under her left eye, so I'll need to exchange her, but I think the Mantis Legends head looks great despite the one-off flaw. I sure would have liked an additional head with "lit" antennas and a slightly different facial expression, though.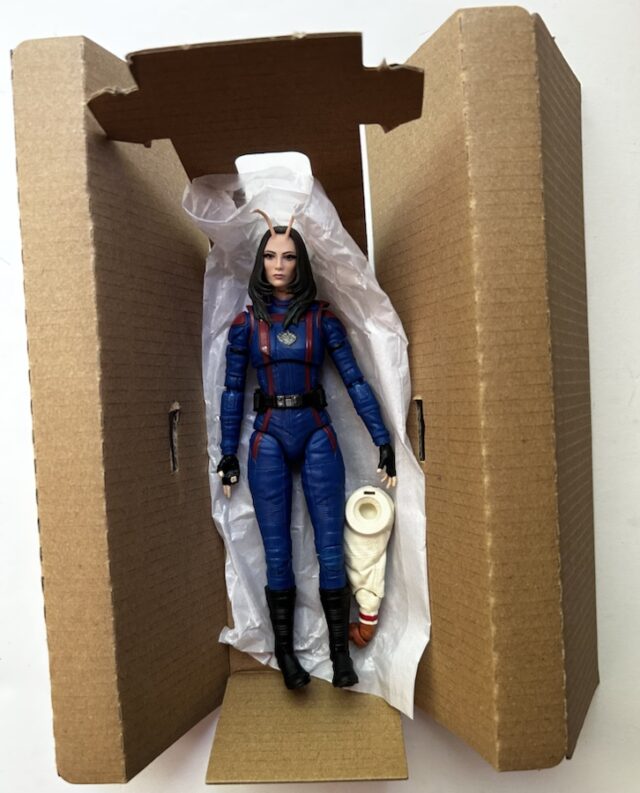 Speaking of the omission of an extra head, now seems like the time to mention the absence of ANY accessories for Mantis herself. Even the ubiquitous alternate hands are omitted here, in an instance when some flat karate chop hands would have made sense. The sole pack-in is a little Cosmo the Space Dog BAF leg, which just doesn't seem enough given the $25 MSRP on this action figure.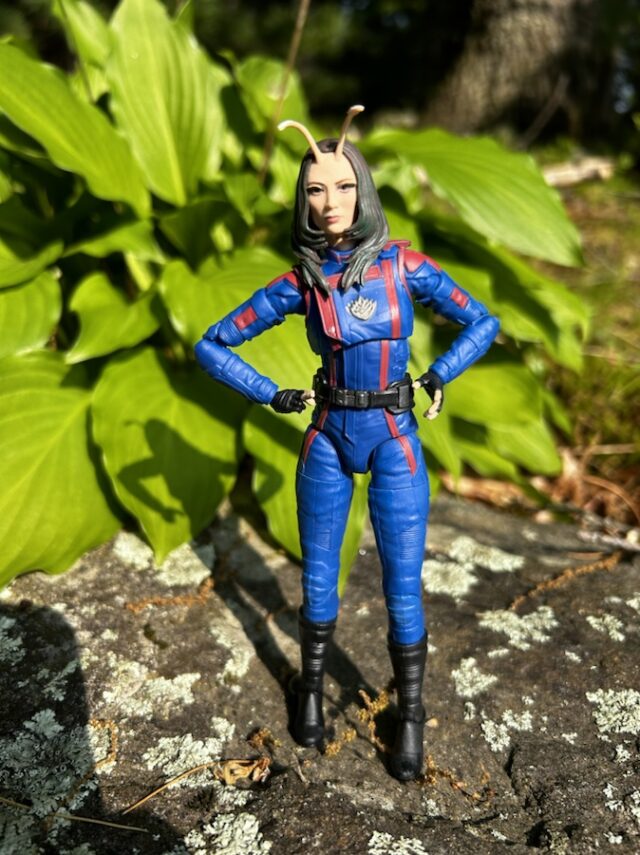 Where I'm not let down, however, is Mantis' costume detailing. The textures, linings, pickets and buttons on the team uniform are all nicely executed, and the paint hits on her badge and belt pop nicely. The costume just looks really good all-around, which is enhanced by the modern pin-free articulation.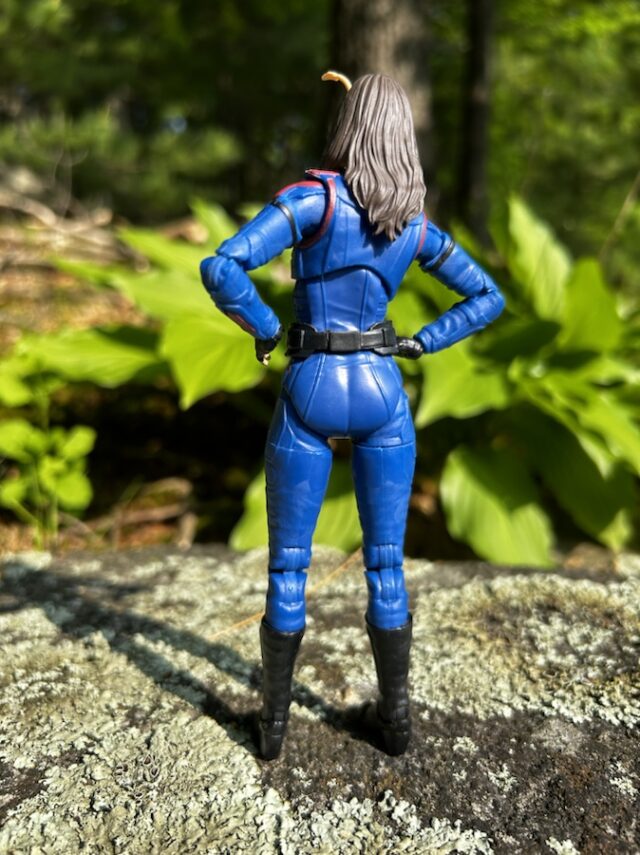 Speaking of which—the Marvel Legends Mantis articulation set includes:
—Ball-Jointed Head, Upper Torso and Hips
—Ball-Hinge Shoulders
—Swivel Biceps and Thighs
—Pin-Less Double-Hinge Elbows and Knees
—Swivel-Hinge Wrists
—Hinged Feet with Rockers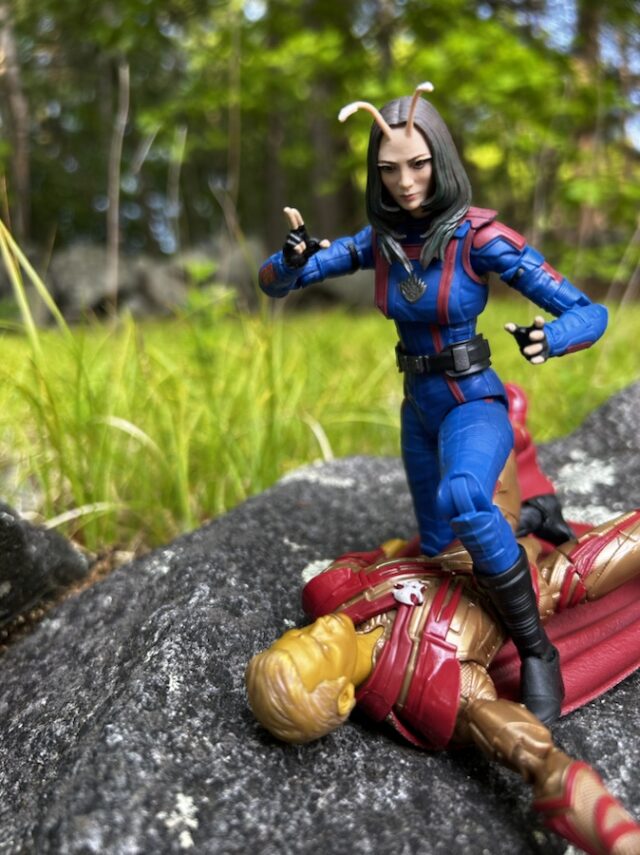 The range of motion of everything but Mantis' head (which is unavoidably inhibited by her long hair) is strong, and has a lot of synergy with her gesturing and open hands for pulling off cool-looking poses. Even with zero accessories, there's a solid fun factor here thanks to the articulation possibilities.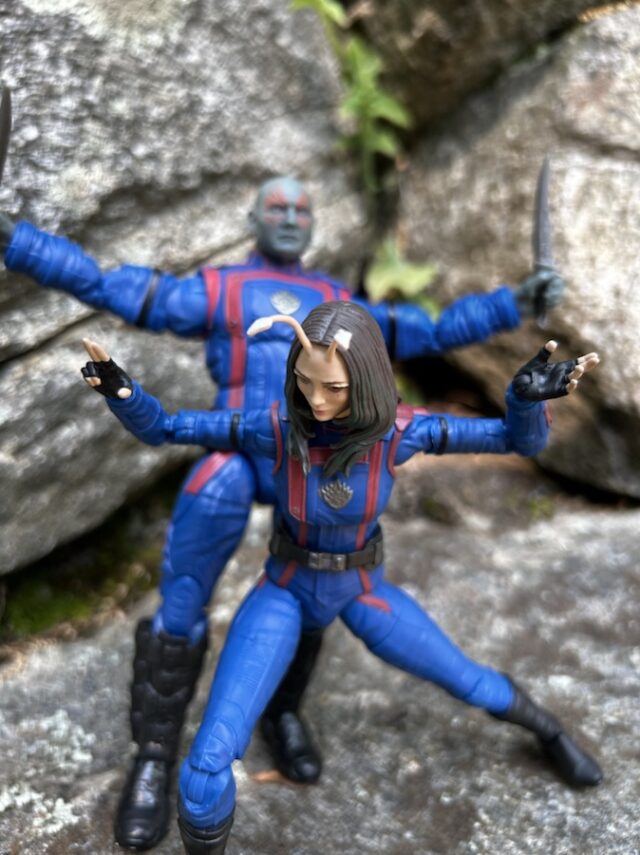 Overall: The new Guardians of the Galaxy legends Mantis figure may not come with much in the way of accessories, but I still had a ton of fun playing with and posing this figure for review photos. The "value" seems a bit underwhelming with zero personal accessories (no, a severed Cosmo BAF leg does not count), but the modern pin-less articulation and sturdy joints make up for that somewhat. I ardently wanted an alternate head or at least interchangeable hands, but I found this to be a highly enjoyable toy even with the glaring lack of extras. If your collection is lacking a Mantis, this one will serve you well.