Products You May Like
West Coast Avengers was a fresh and exciting concept in 1984 before there had been more Avengers off-shoot teams and comic book series than anyone can count. Fans still remember the original WCA comics fondly—which is why Hasbro is celebrating the team's legacy by opening pre-orders for a new Amazon Exclusive Marvel Legends West Coast Avengers box set! who's included, and how many of the figures in this 5-pack are ones fans are clamoring for…?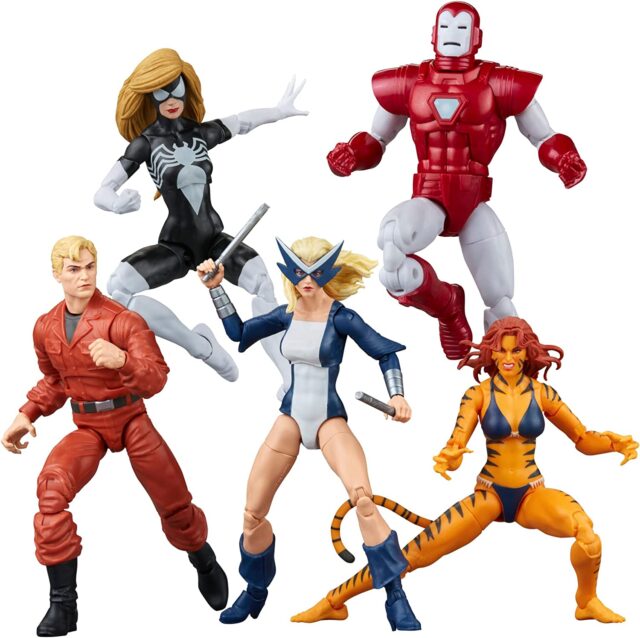 West Coast Avengers premiered when I was an inquisitive young two-year-old, and I was innocently unaware of its existence at all until my teenage years. Back in the 80s and 90s, the Avengers just hadn't become the big name juggernaut that it is today, and I was a lot more interested in Transformers and GI Joe comics during my childhood.
But as an adult, I went back and read this legendary Avengers spin-off long ago, so I feel well-informed enough to talk about this West Coast Avengers Legends set knowledgeably now. Let's take a look…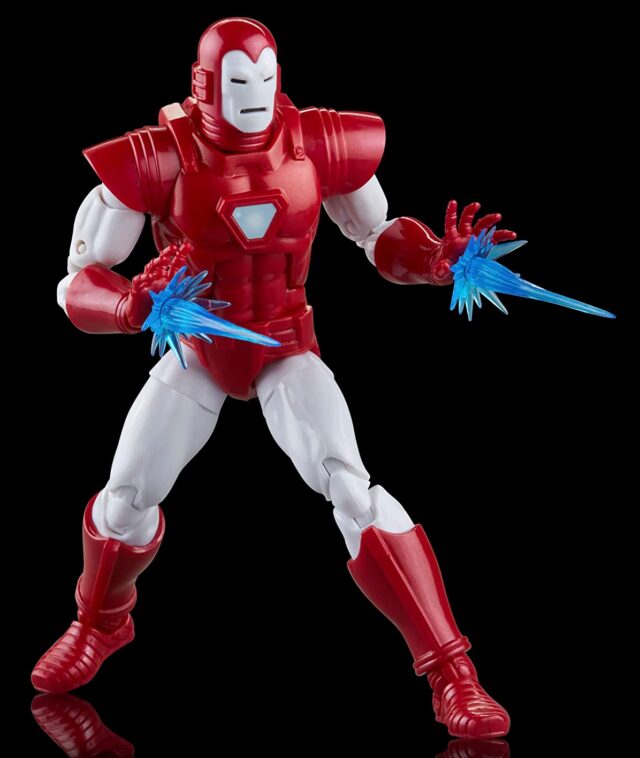 The first figure in the set is a repaint of Marvel Legends Silver Centurion Iron Man. Presumably this is James Rhodes under the helmet, since he was a founding member of the WCA. Iron Man as a headliner was probably a must to sell this set to Amazon as an exclusive release, and as the first release of this figure was a Walgreens Exclusive that was tough for some folks to find years back, I don't really mind seeing Silver Centurion revisited here.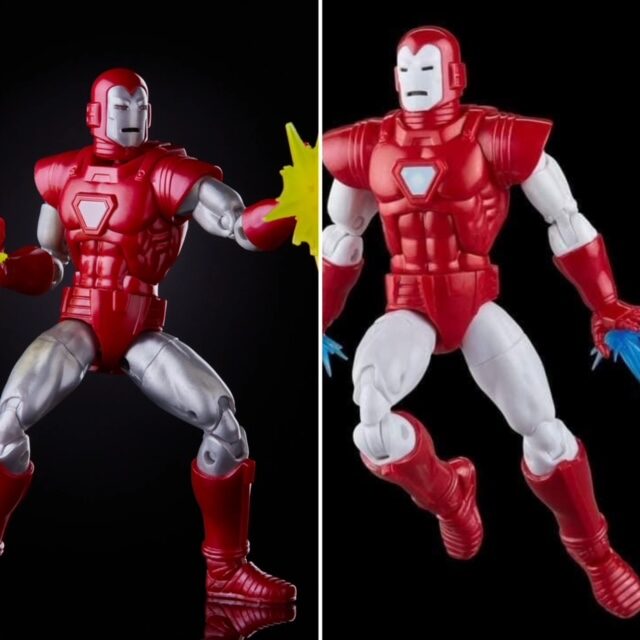 I actually really dig the color palette shift of silver to white on the armor on this repaint—it has a great classic comic book feel to me. Fun stuff. Even so, I wish Hasbro upgraded this Iron Man to pin-less rather than just recoloring him.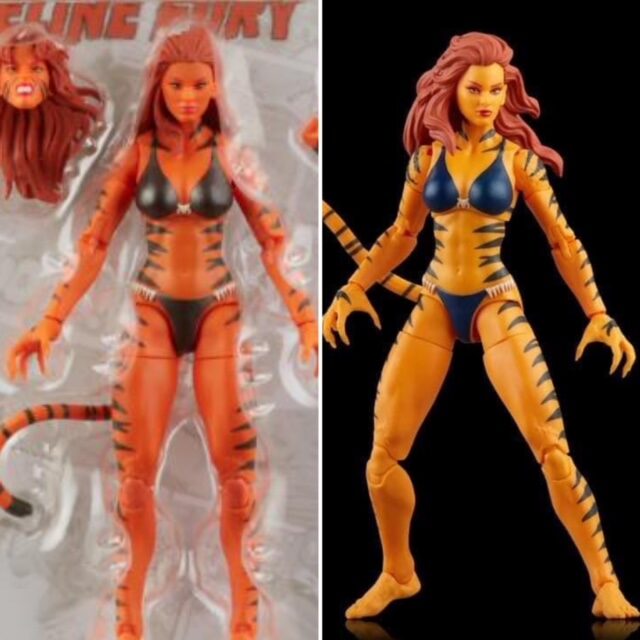 Next up, we've got another repaint that I've heard quite a few complaints about: Marvel Legends Tigra. We've seen Tigra several times now from Hasbro, but as she's another founding member of the West Coast Avengeers—and the body color on her recent Retro figure was all kinds of messed-up—I tilt towards this being a worthwhile release.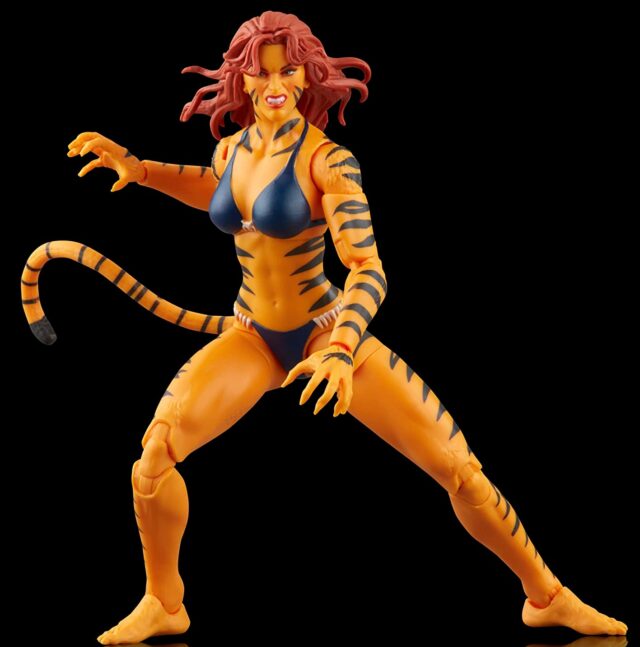 The radioactive nacho cheese orange Tigra Legends figure wasn't exactly a top seller, but the underlying toy itself was quite good despite the color choice. I think that action figure deserved a reissue in more fan-friendly colors, and a 5-pack like this is likely the only way it would ever be released.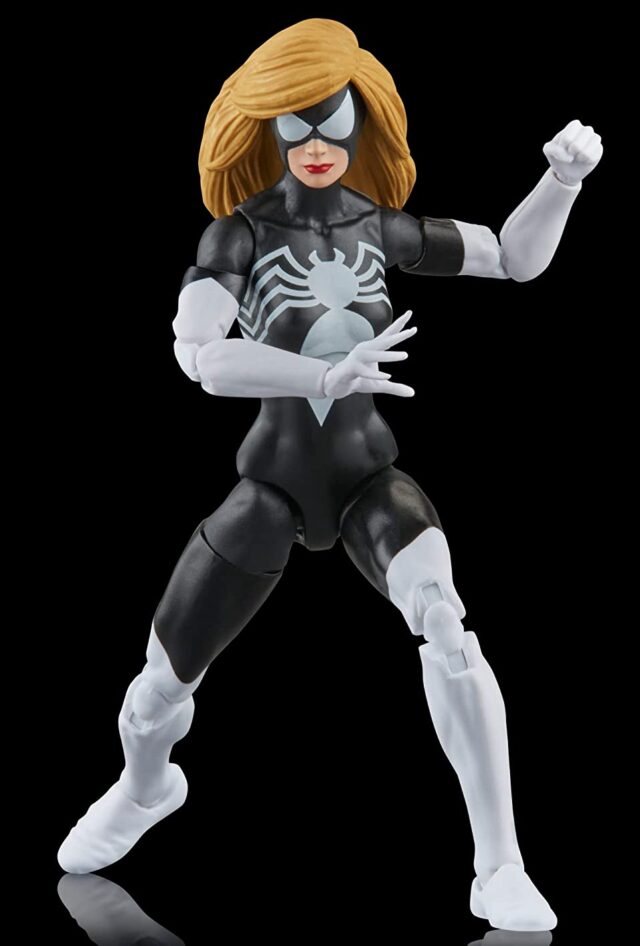 Rounding out the repaints, we've got a Marvel Legends Spider-Woman Julia Carpenter figure. If there's any figure I don't think belongs in this set, it's this one. Poor Wonder Man is offended Julia replaced him on the West Coast Avengers #1 cover homage box art, and Spider-Woman II didn't even really join the WCA team at all until close to the end of the series.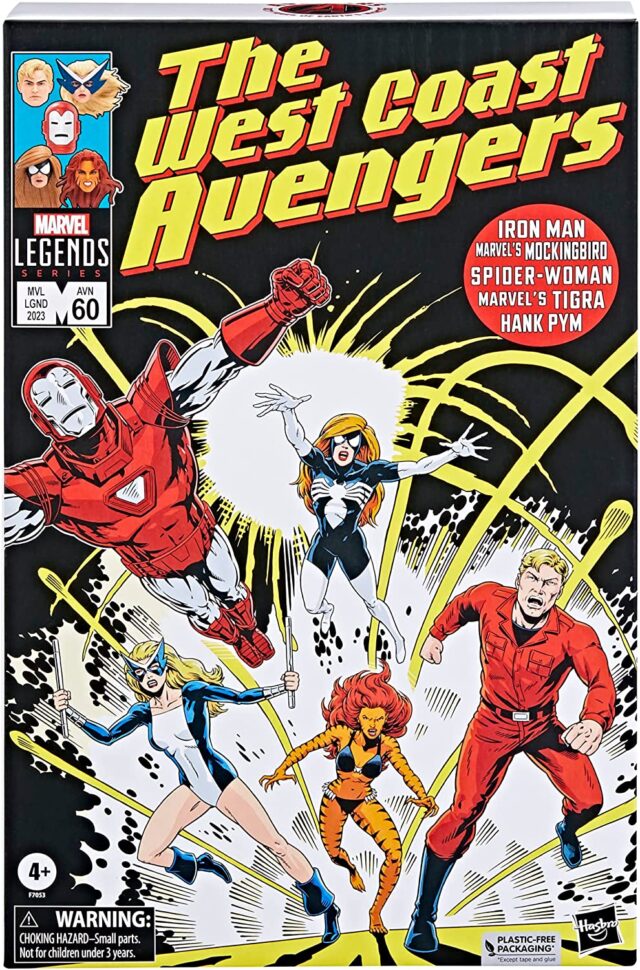 When I reviewed the previous release of this character back in 2020 I complained she didn't get a fist—now she does. But as a trade-off, she loses the neat web-effect hand the Molten Man Series version came with. I'd have much rather had a tank top Wonder Man or even a repainted comics Moon Knight in Julia's place as part of this set. A big miss for me (besides the fist), unfortunately.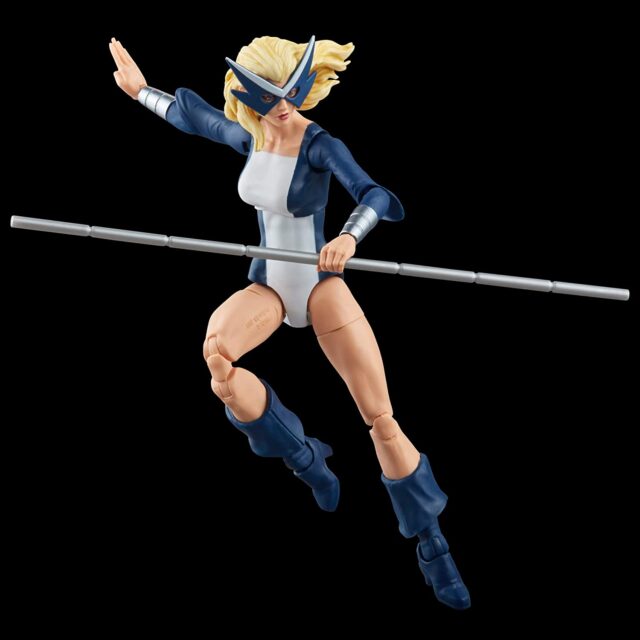 But onward to the two figures most fans are actually excited about—starting with classic Marvel Legends Mockingbird! Given her founding status on the team, I'm actually quite shocked it's taken Hasbro so long to do this iconic version of ML Mockingbird.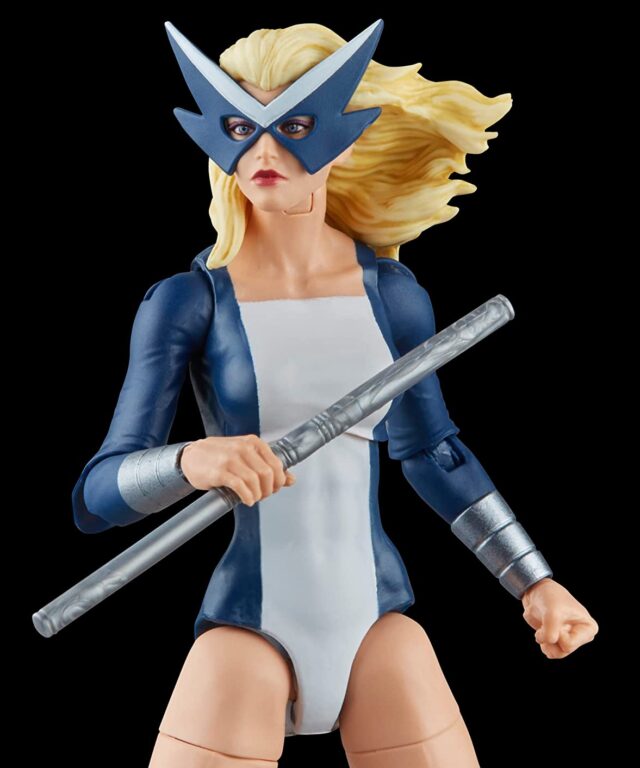 With modern pin-less joints and her signature staff, this Mockingbird Legends figure is going to pair splendidly with the upcoming 60th Anniversary Hawkeye figure. Mockingbird is almost certainly the deserving high-point figure of this set.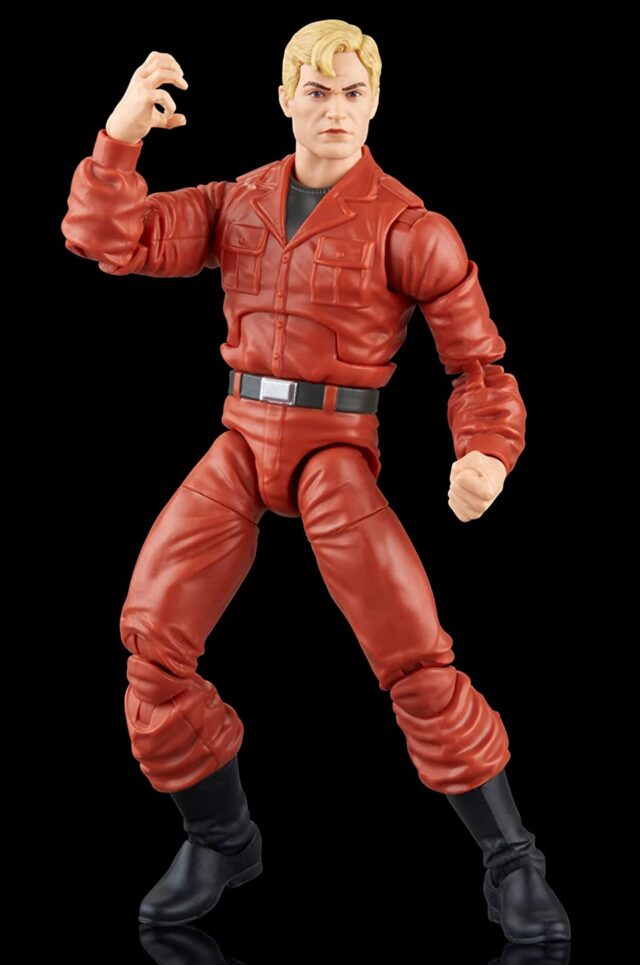 Finally, it's an iteration of the original Ant-Man that few collectors ever anticipated would get released in toy form: Marvel Legends Dr. Pym!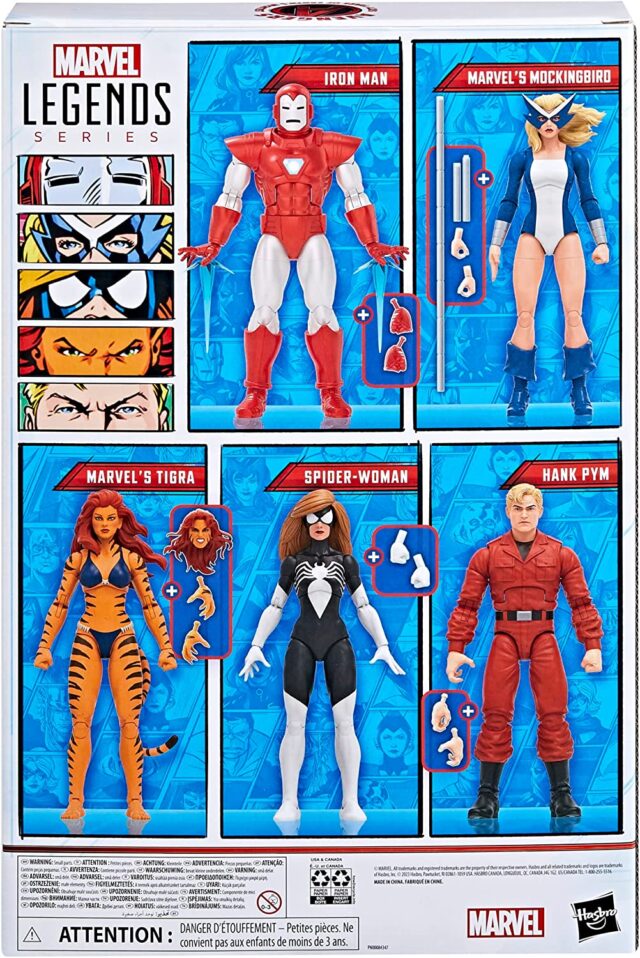 Hank Pym served as science advisor in a support role to the West Coast Avengers, which turned out to be a role a lot of readers ended up really loving the character in. Dr. Pym feels like a natural inclusion in this set in his red jumpsuit, and I'm happy to get him.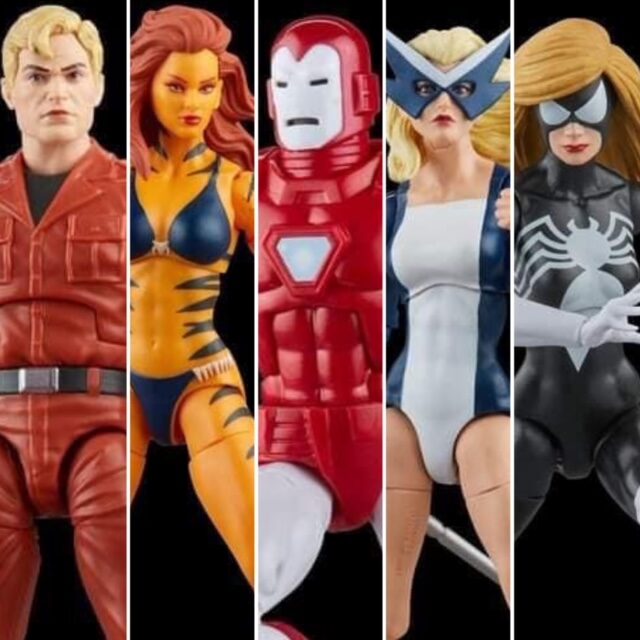 The Marvel Legends Exclusive West Coast Avengers 5-pack is now up for pre-order exclusively on Amazon, and will be shipping out later this year (estimated for November, but I'd be stunned if it doesn't ship earlier).
I'm pleased with 4 of the 5 figures in this set (sorry, Spider-Woman), so it's a purchase for me. What about you, Marvel collectors? Why will or won't you be picking up this new Amazon Exclusive box set?