Products You May Like
Hasbro didn't hit us with a complete blitzkrieg of new Marvel Legends 2023 waves during this first month of the year, limiting themselves to just a singular new Build-A-Figure Series solicited (the X-Men Legends Ch'od BAF Series). But that doesn't mean Hasbro wasn't busy, as they instead announced a bunch of one-off releases (and put a few up for order), including Franklin & Valeria Richards, a new Advanced Suit PS5 Spider-Man, classic comics Yondu and more!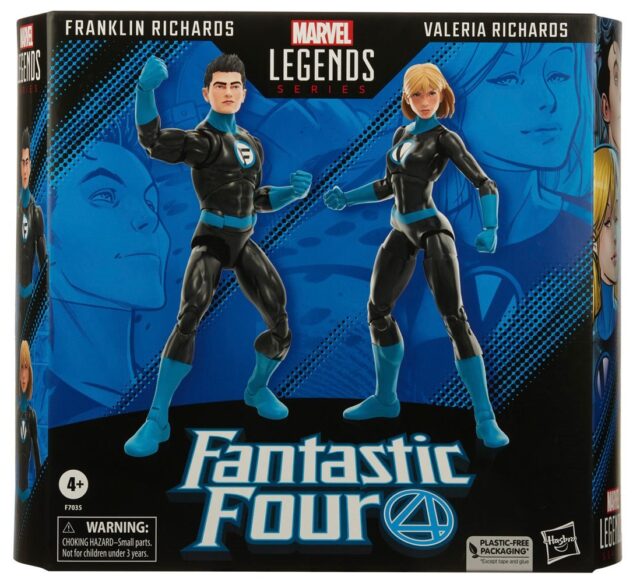 Marvel Legends Franklin/Valeria Richards have been a mainstay of the Marvel Comic Books universe for decades now (as this iteration of Valeria was introduced around the new millennium), so it's long overdue that we get modern-ish figures of Reed and Sue's offspring for the Marvel Legends lineup. Val and Franklin are outfitted in the black and blue costumes worn by the main F4 members in the 2020 ML Super Skrull Series.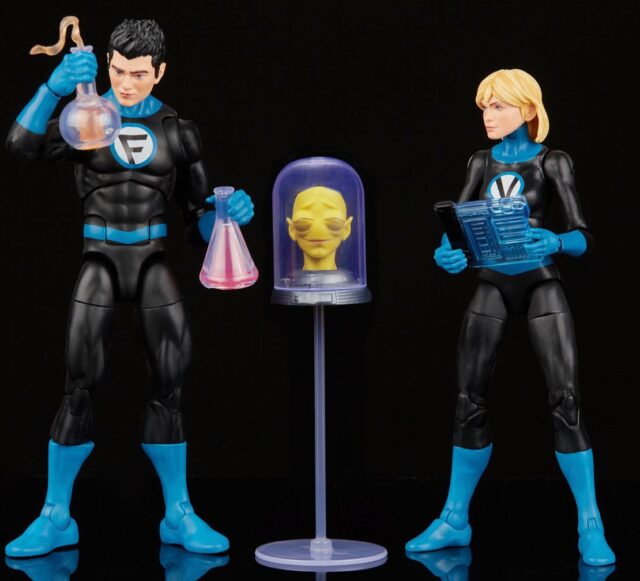 While neither figure has an alternate head, we do get interchangeable hands and some handheld accessories. Franklin isn't exactly the academic-type that his sister is, so the official photos of him holding the flasks do seem a mite odd.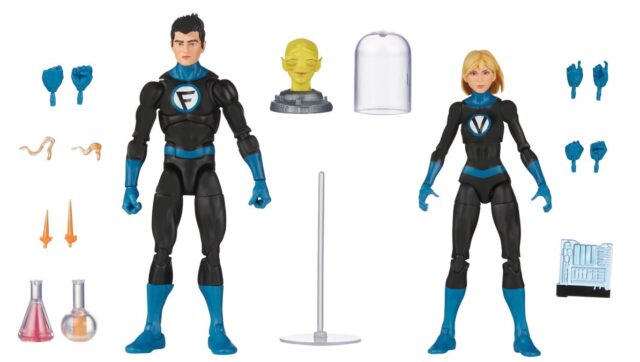 Fans had been asking for the Richards kiddos for years, but I suspect they were anticipating them as pack-ins or a singular 2-for-1 deal—they seem to be a mite lower-ranked on various retailer sites' "Top Sellers" lists so far.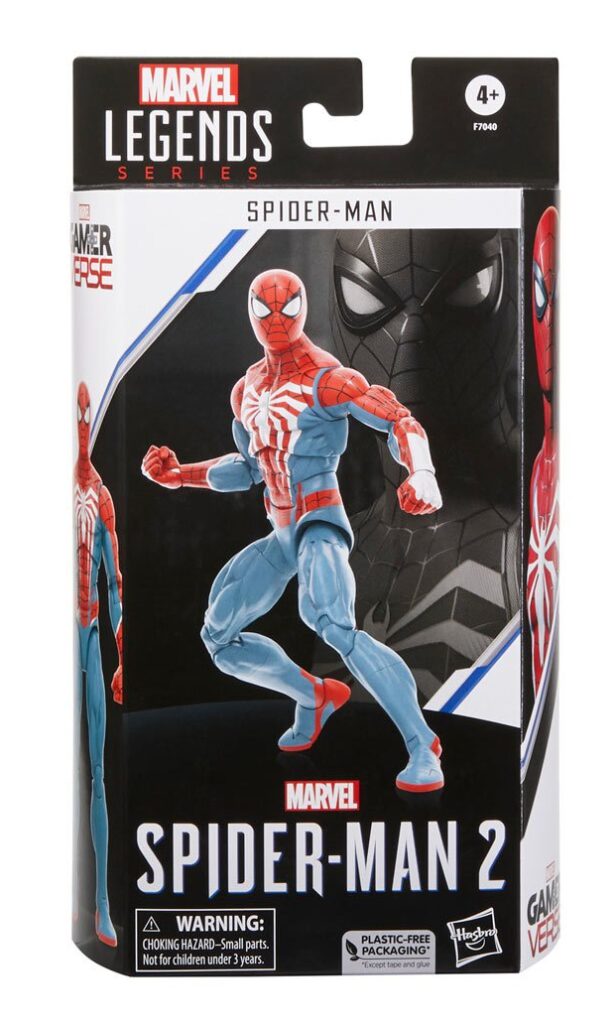 While these are important Fantastic Four family members in the comics, I'm skeptical there was a big appetite from collectors for a $50+ 2-pack of these characters in costumes that are several years outdated now. Props to Hasbro for doing these characters as toys at all, though—and I do dig the dyed-black hair on Franklin and the little pack-in Turg head.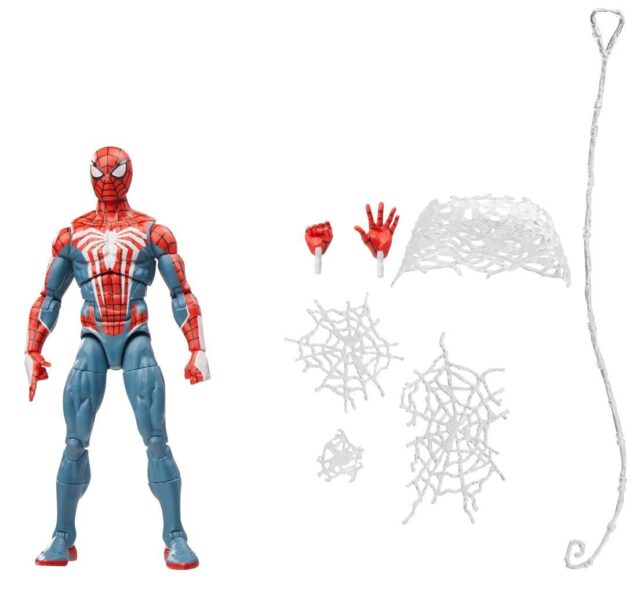 Joining Valeria and Franklin as a pre-order is a newly-updated Advanced Suit Spider-Man action figure from the upcoming Sony PS5 game. Supply definitely never met demand on the PS4 Spidey that was first exclusive at GameStop, so making the new GamerVerse Spider-Man 2 more readily available is clearly the right call.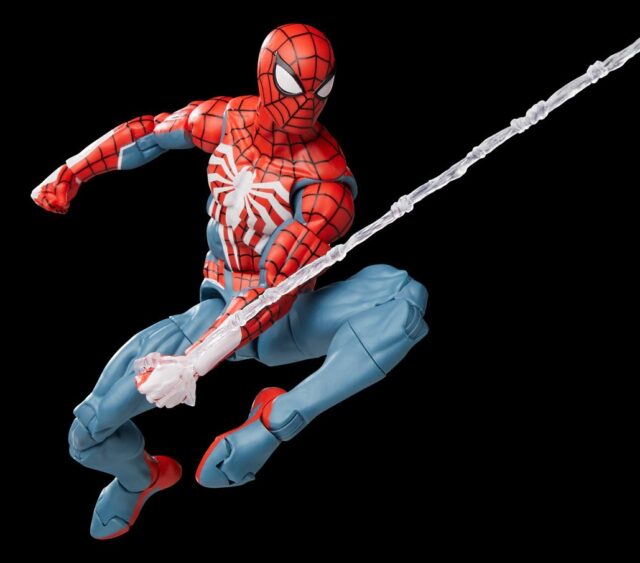 That said, the Marvel Legends Spider-Man 2 figure is carrying a shocking ~$35 MSRP, making it a more expensive item than larger recent figures such as Retro Beast and Apocalypse. For a lot of fans, $35 for a normal-sized 6" figure will be a hard pill to swallow.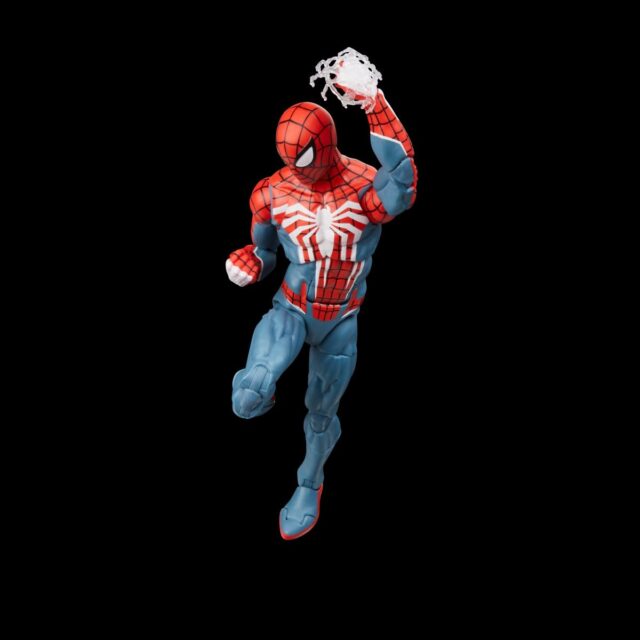 On the plus side, we're getting five web accessories with this Marvel Legends PS5 Spider-Man, including great web-line and web-fist effects. The pin-less super-articulation is also a win. As a sort of deluxe release to pair with the hype of the new game, I think this will sell just fine in spite of the inflated pricing.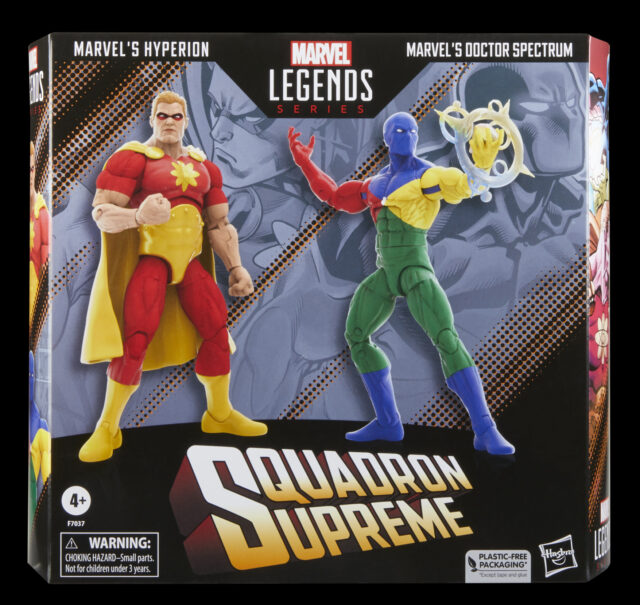 What I think may not sell as strongly—at all—is the $50+ Squadron Supreme Marvel Legends 2-pack containing Doctor Spectrum and an updated Hyperion. This is the second ML Hyperion, as Hasbro previously released one in this costume in the Hit Monkey series about a decade ago.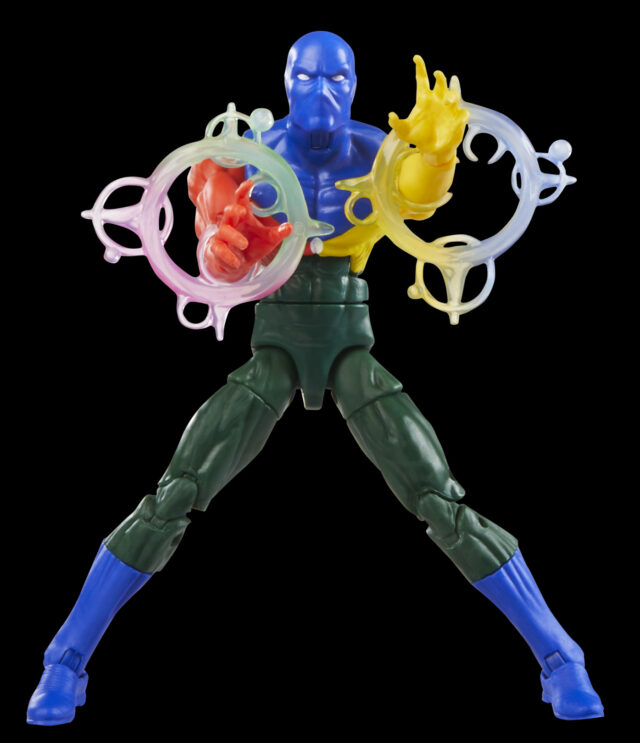 While getting a 6" Dr. Spectrum at all is a nice surprise, the mold being used for him is quite outdated and doesn't seem worthy of being in a high-priced 2-pack. In fact, both toys have either pin-less elbows or pin-less knees, but not both. Awkward.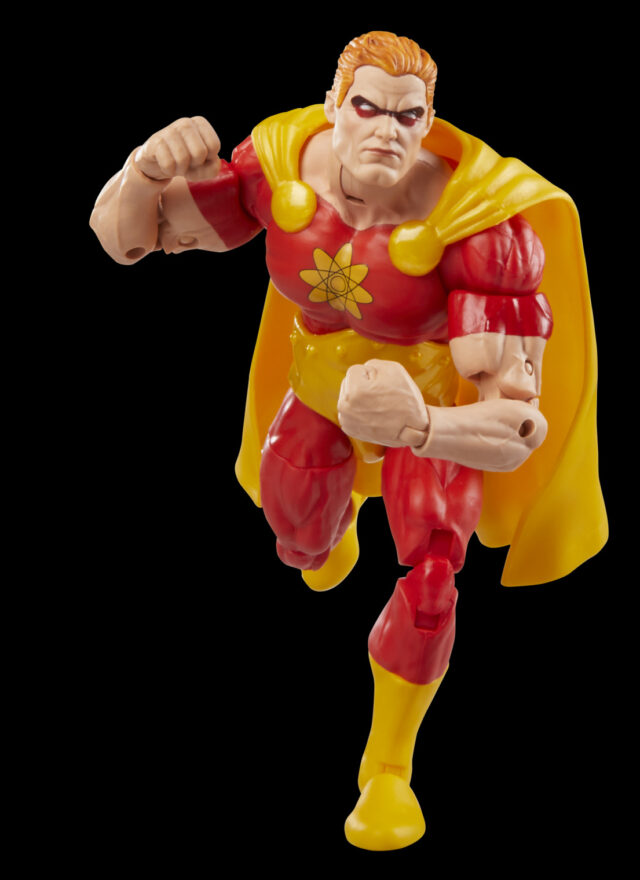 I also can't imagine we'll be seeing figures or Power Princess and Whizzer to add to the team any time soon either. I am real pleased that at least this is a version of Hyperion wearing his mask, though.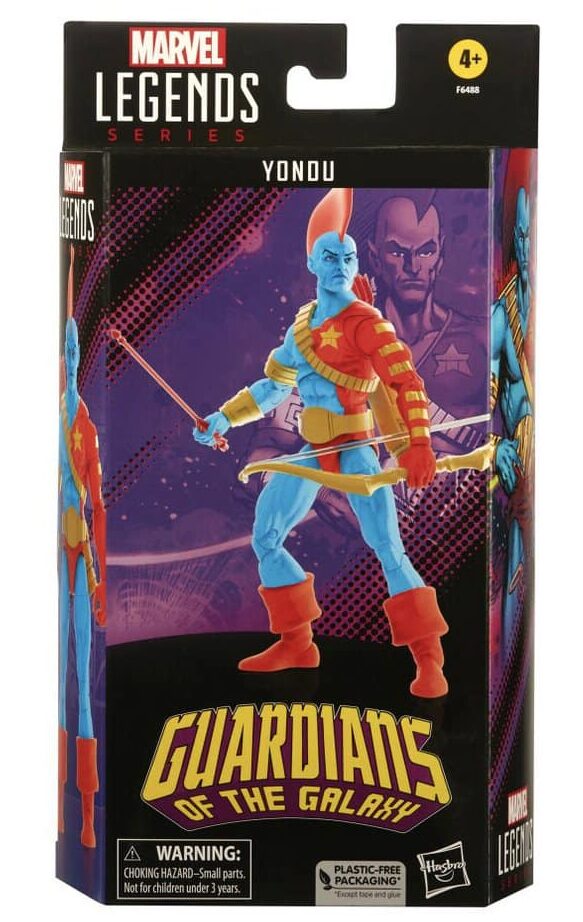 Finally, we've got a long-requested classic Guardians of the Galaxy Yondu Legends figure based on the original GOTG comic books coming exclusively to Target.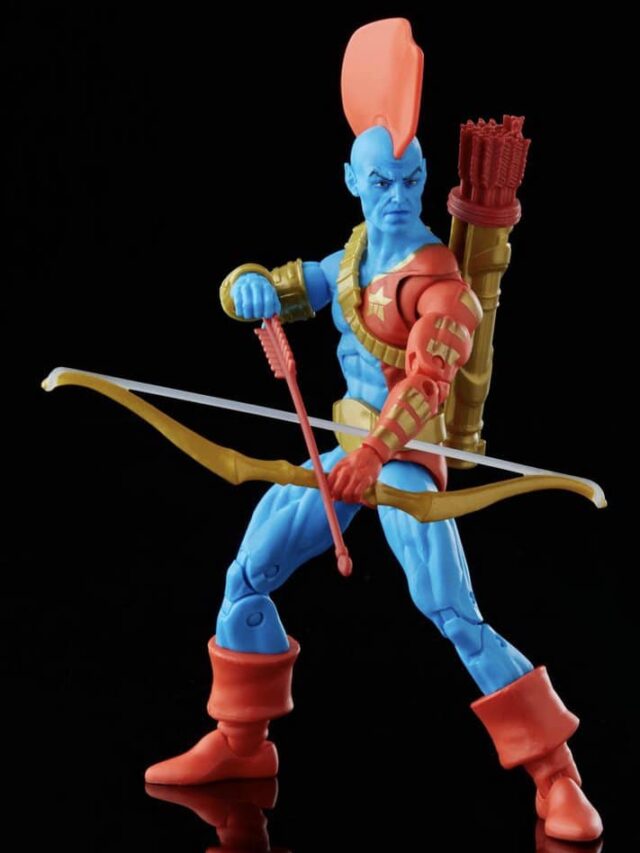 I'm a fan of the pre-MCU Guardians of the Galaxy comics, so it was a bit of a joy to see this version of Yondu finally revealed for the Marvel Legends series. Mega thumbs down on the antiquated tooling with pinned arms and legs being used, as well as a reused bow accessory that doesn't feel cosmic at all.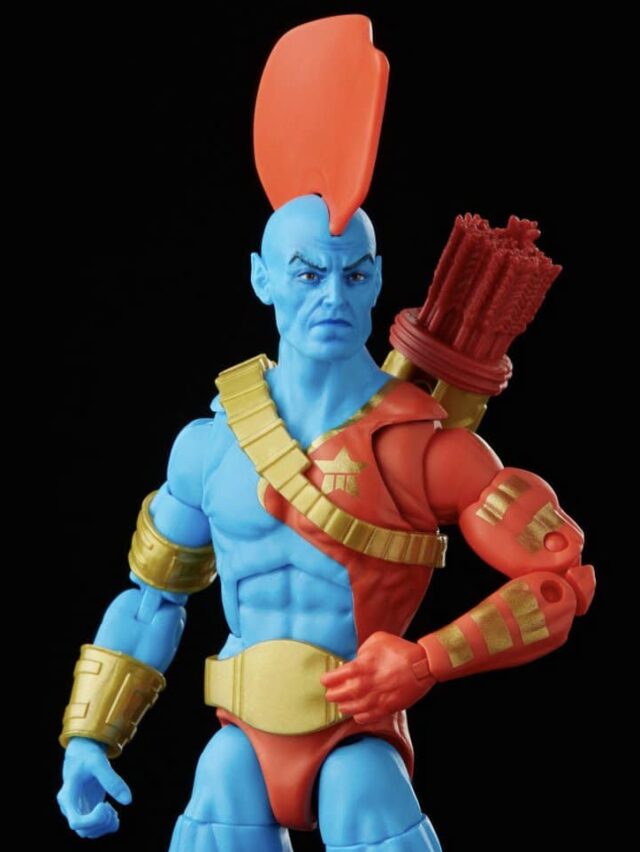 Overall, I'm satisfied with the character diversity from January's reveals, but I'm not enthusiastic about many of the tooling choices made.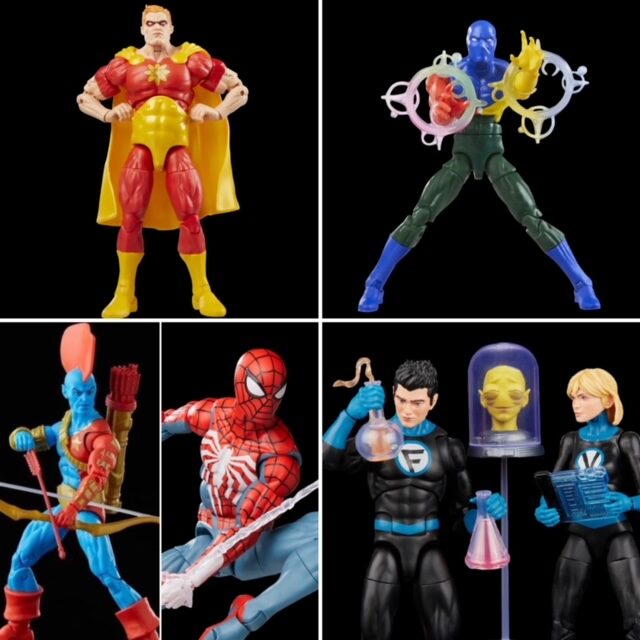 Pre-orders for Franklin/Valeria and PS5 Spider-Man are now available, with Yondu and the Squadron Supreme two-pack expected to open soon. I think the only one with a possibility of an early sellout at all is Spidey, though I'll eventually buy the F4 kids no matter what.
Thoughts on this latest quintet of Hasbro Legends reveals, Marvel collectors? Will any of these toys be capturing -your- dollars?