Products You May Like
Marvel Legends 2023 pre-orders have slowed down a bit lately, but the respite ends today with an X-Men Villains 5-Pack revealed mostly during MCM London 2022 and the 2022 Hasbro Pulse Premium livestream. going up for order! Those events might be small, but the reveals were big—including the last 3 members of the upcoming X-Men 5-pack alongside Stryfe and Pretty Boy: Random, Zero and Vertigo!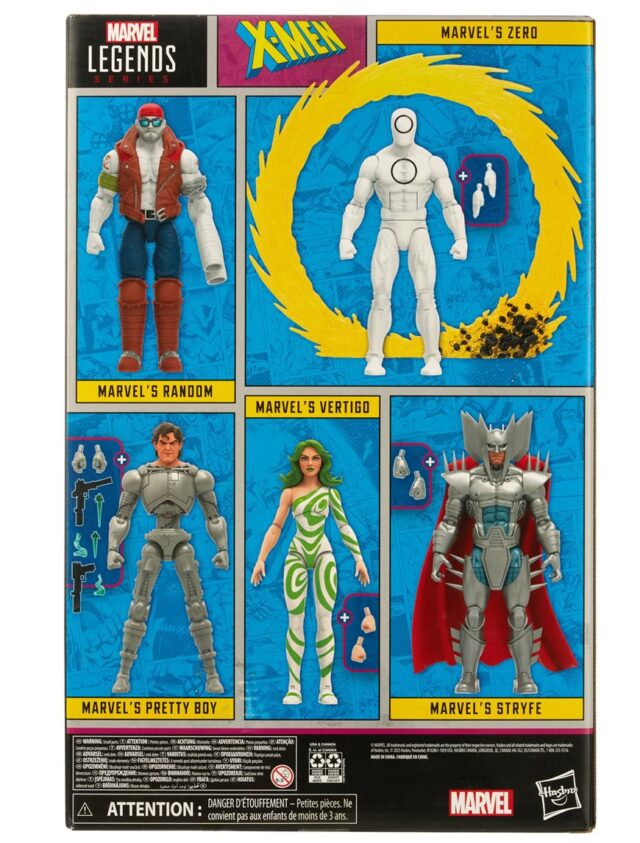 Hasbro has slowly but surely been rolling out reveals of the figures included in the 2023 Marvel Legends X-Men 5-Pack, and as of the 2022 London MCM Comic-Con, we know all 5 included figures. Let's have a look at the new reveals from this X-Men multipack…
After revealing Stryfe and Pretty Boy previously, it's now confirmed that the leaked information regarding the 5-pack was correct, as the set will indeed be rounded out by Vertigo, Random and Zero.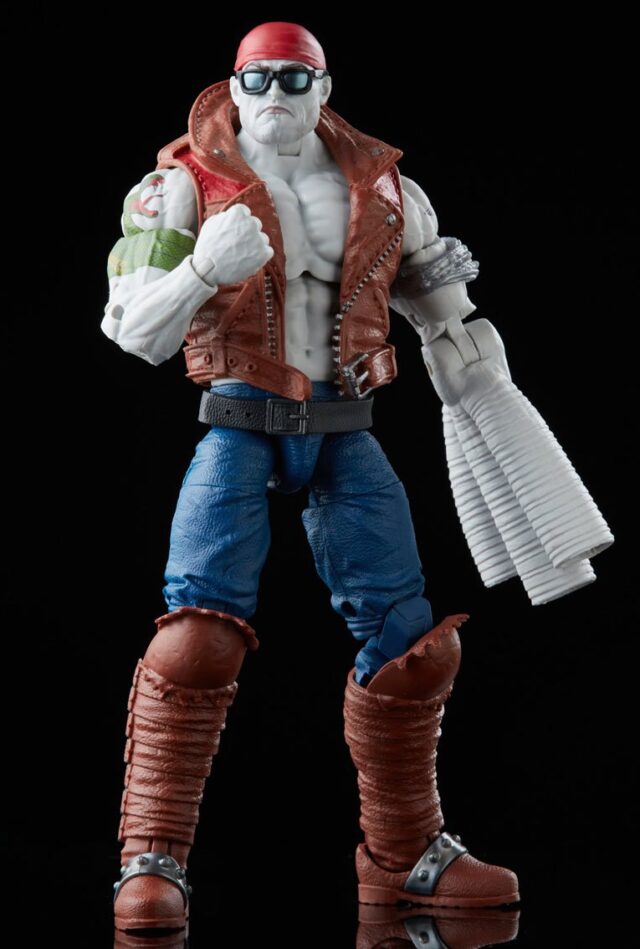 Marvel Legends Random is built on the Hercules body, so he's reasonably buff. He's got one multi-barrel cannon arm (like the vintage Toybiz 5" figure) and his trademark bandana.
Peter David created Random in his beloved 90s X-Factor run, so I've got a soft spot for the character, even if he hasn't done much in the last several decades.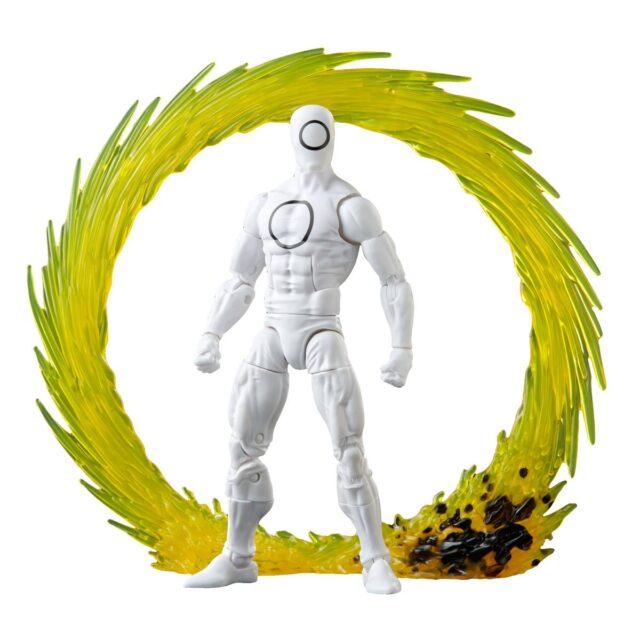 Stryfe's robot companion from the future, Zero, will get his first-ever toy in this pack. Zero got dealt a bad hand in "life", being basically enslaved by Stryfe across time and then murdered by Stryfe post-Mortem, so seeing him in this set feels right but also kind of bittersweet.
Being almost entirely a white plastic figure with minor paint detailing means that Marvel Legends Zero will make an excellent base for customs and should be in at least some demand once this set releases.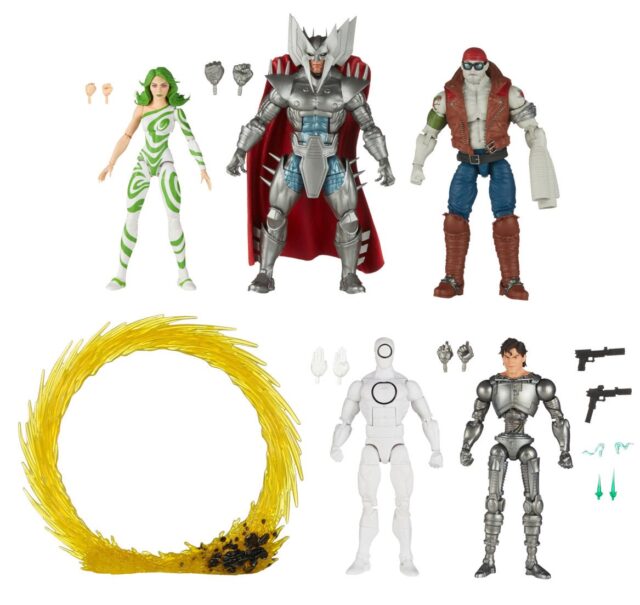 Zero's one accessory will be one of those huge and awesome teleportation ring effects that debuted with Defenders Strange. I can definitely use more of those rings, so it's a notable inclusion in the set as a whole.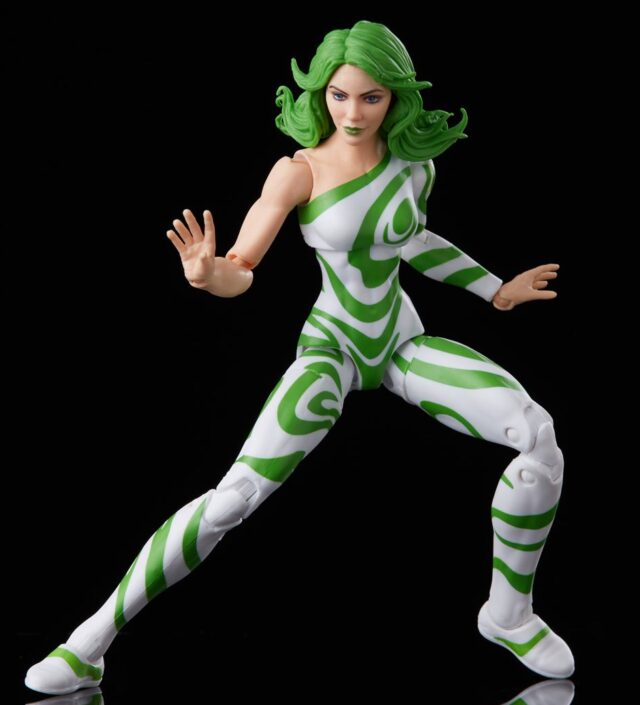 Rounding out the X-Men Legends 5-pack is Vertigo of the original (villainous) Marauders. I genuinely never thought we'd see any of Mr. Sinister's mutant mercenaries in toy form, so this is a nice surprise. I really hope we get a modern John Greycrow (Scalphunter) from Zeb Wells' Hellions comic as well in the not too distant future.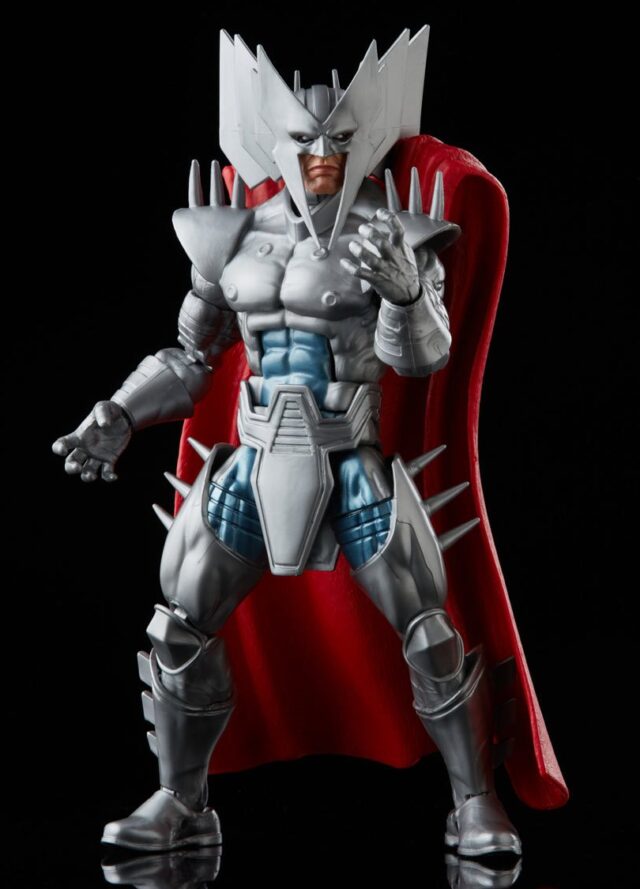 Vertigo must have looked attractive to Hasbro as an easy to do female that didn't require any new tooling or accessories, but rather just some new paint, which is why I presume we're getting her here. She's sort of an "Ehn" character, but I won't mind having her for an X-Men villains shelf.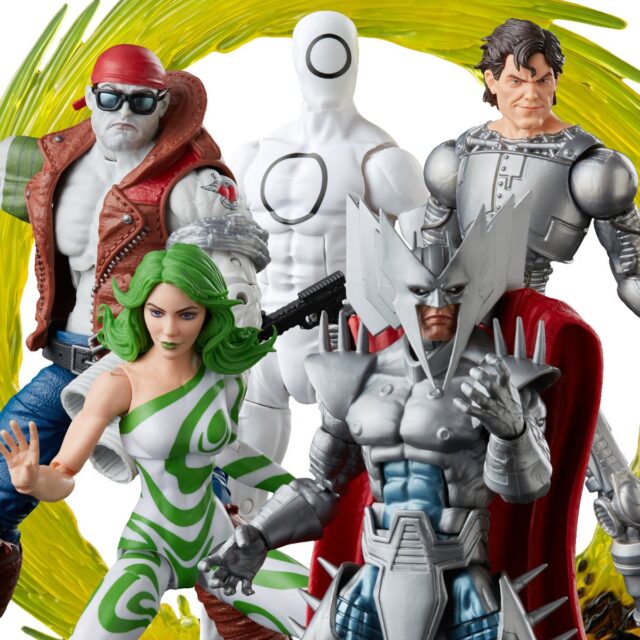 Hasbro has now officially announced and opened pre-orders for this very eclectic X-Men Marvel Legends 5-pack. I would have bet on this being another Amazon exclusive, but it looks like it's for specialty websites like EE instead.
Now that the whole pack has been revealed and is up for order, what do you think of this offering of mostly C-List characters, X-fans? Is this set a must for you, or will you be saving your dollars for other Hasbro Marvel offerings in 2023?