When Kaiyido Revoltech solicited their first Marvel comics-based figure almost four years ago (Deadpool), I wondered if the market really had space for another expensive 6" Marvel figures series. The answer was clearly "yes", as Kaiyodo has been expanding the range each year since, and has given us more X-Men characters than any other import line. And this year, Deadpool is getting a friend and the X-family will be growing further when the Revoltech Cable figure arrives!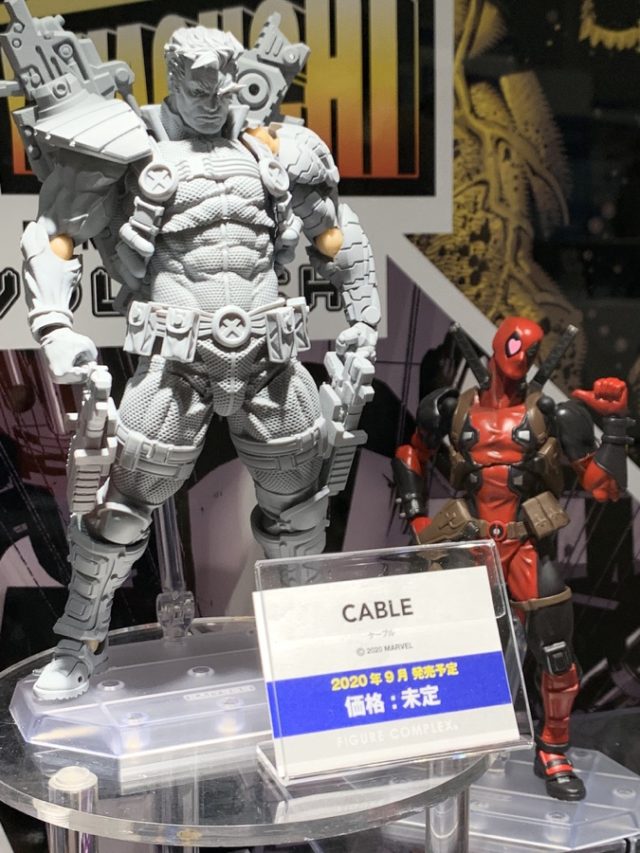 Short of Hasbro and Diamond Select Toys, there's no action figure maker in the land that loves them some X-Men like Kaiyodo does! Since kicking off the Revoltech line with Deadpool in 2016, Kaiyodo has added entries for Wolverine, Psylocke, Gambit, Cyclops, Magneto and even X-Force Deadpool, and now it's time to move on to Wade's BFF—Cable!
And for their costume choice, Kaiyodo Revoltech Cable is based off of my #1 favorite look for the character—the blue and yellow X-Men costume perhaps best known from Marvel vs Capcom 2! Can this compete with the Cables from other companies?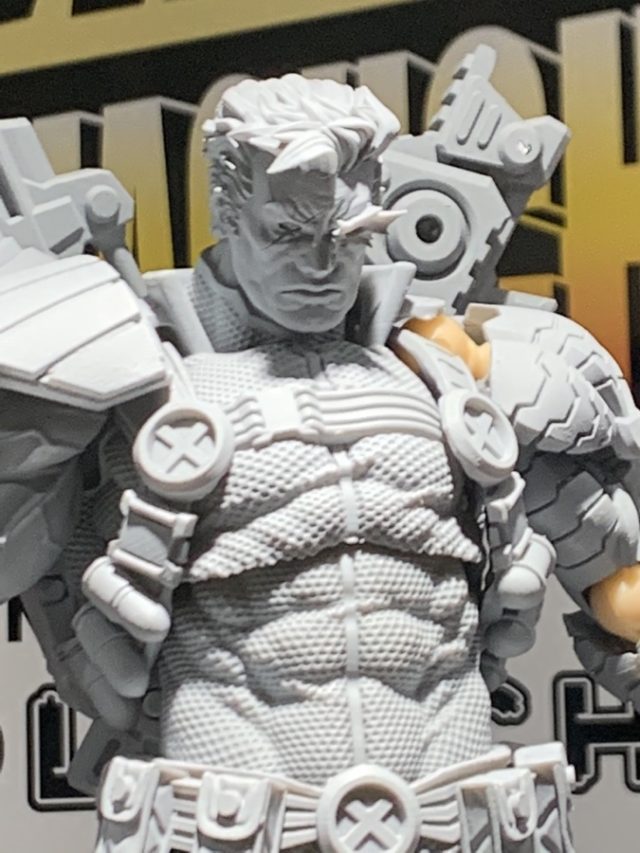 Diamond Select Toys captured the original X-Force look for their Marvel Select Cable, so the only current companies that have done this version of Nathan Summers are Hasbro and Mezco Toyz. Mezco's variant of Cable in this outfit has still never shipped, so it's hard to do a comparison there; whereas Hasbro did their interpretation of this uniform way back in 2007, and it's no longer up to modern standards.
So basically, Kaiyodo wins the battle by default in my eyes. Based off this unpainted prototype, this looks to be the unparalleled action figure of Cable in his MvC2 costume and an outstanding looking figure in its own right.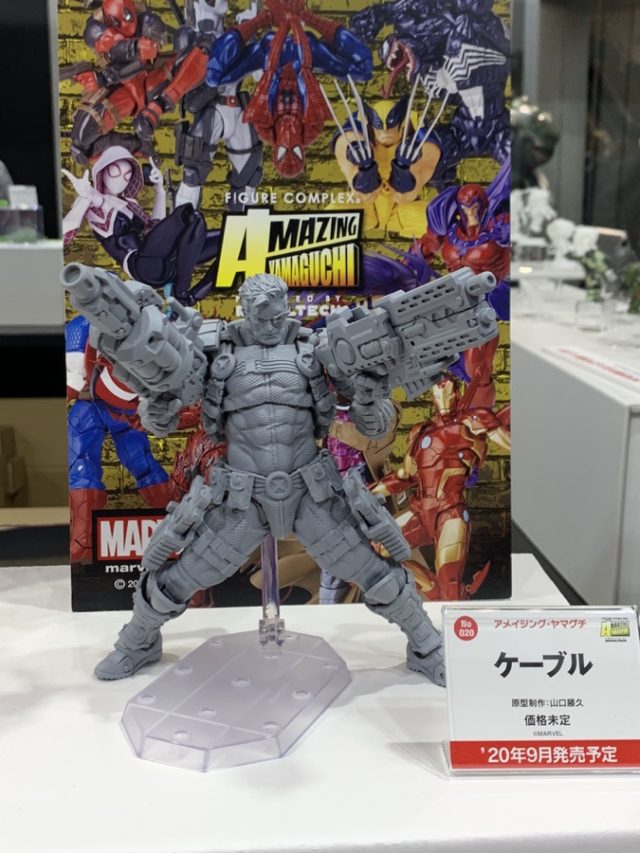 We'll see the interchangeable hands (and theoretically heads) once this figure is ready to be solicited, but we can already gleam from the prototype that Cable will come with four guns: two pistols that can be holstered and two BFGs that can attach to his back. The Askani'son should be packing plenty of heat, and I love that we know he'll be able to strut around with at least four guns at once (and maybe more!). Can't wait to see what else this toy ends up coming with!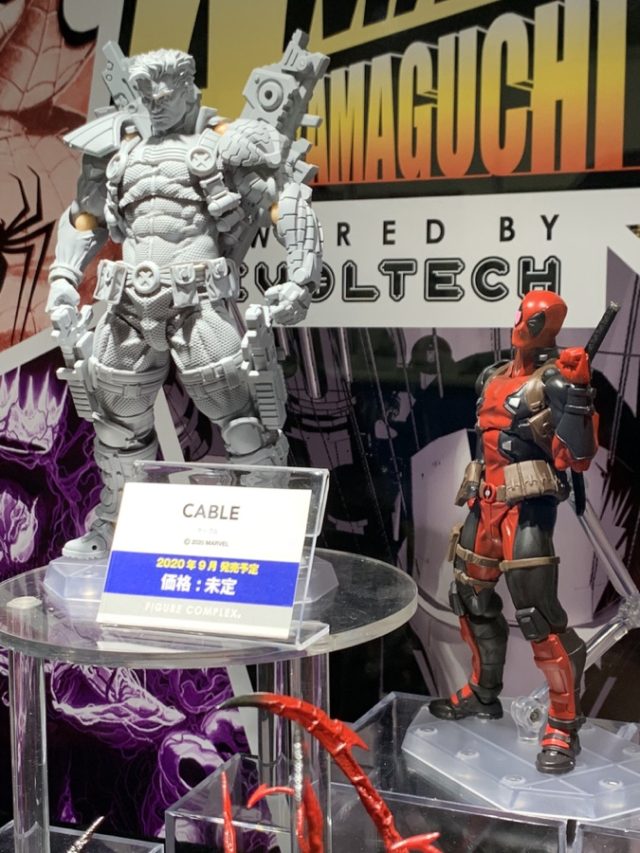 Like the other entries in the Amazing Yamaguchi Revoltech Marvel range, Cable won't be available to US distributors and will only be sold via US stores importing themselves. He should end up being priced around $75-$90 via importers like BBTS.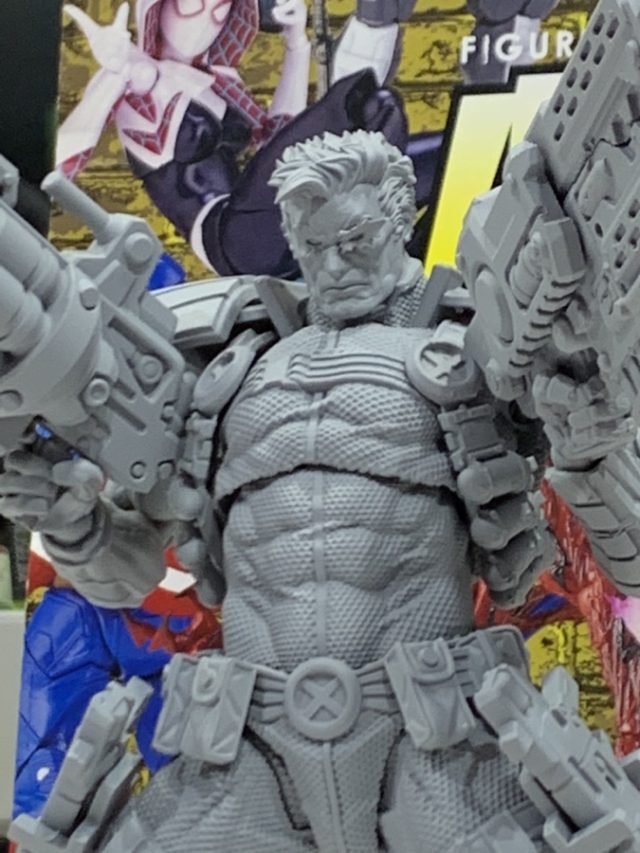 The Cable Revoltech figure is expected to go up for order sometime in the next few months, with an estimated arrival date of September/October 2020. Kaiyodo has caught my interest here more than usual, as I don't think any company has made a Cable figure in this costume that can compare to this Kaiyodo Revoltech prototype. I'll be watching for updates on this Askani'son with great interest!
Obviously it's still early going in the development of him, but how are you liking the Kaiyodo Cable, Marvel collectors? Are you feeling this take on Cyclops and Madelyne's son, and would you consider upgrading your Hasbro Marvel Legends or Mezco ONE:12 Collective version to this one?