Products You May Like
Another week, another pair of international conventions with major Hasbro Marvel Legends news! This weekend at the 2019 Lucca Convention and Manga Barcelona events, Hasbro made their presence felt with a whopping five more figures being revealed for the 2020 Marvel Legends X-Men Age of Apocalypse wave and an as-yet untitled (Black Widow) wave going up for order next year: Crossbones and AOA Sunfire, Jean Grey, Dark Beast and Wild Child!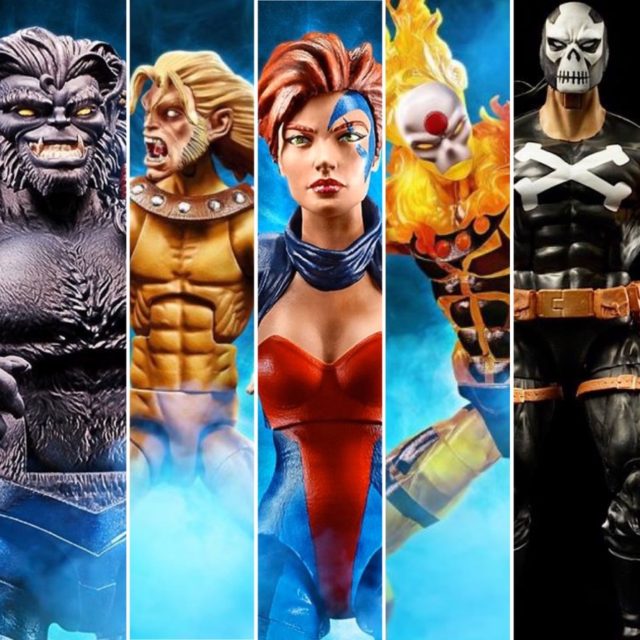 I'm not gonna lie: I had never in my life even heard that there was an event called Manga Barcelona (or at least it never registered that there was) until the event this weekend and the Hasbro reveals from it were upon us.
But while the 2019 Manga Barcelona is liking to go down in the annals of history as one of the most significant conventions of all-time, Hasbro announced two new action figures there that are definitely going to be memorable additions: Age of Apocalypse Dark Beast and Jean Grey!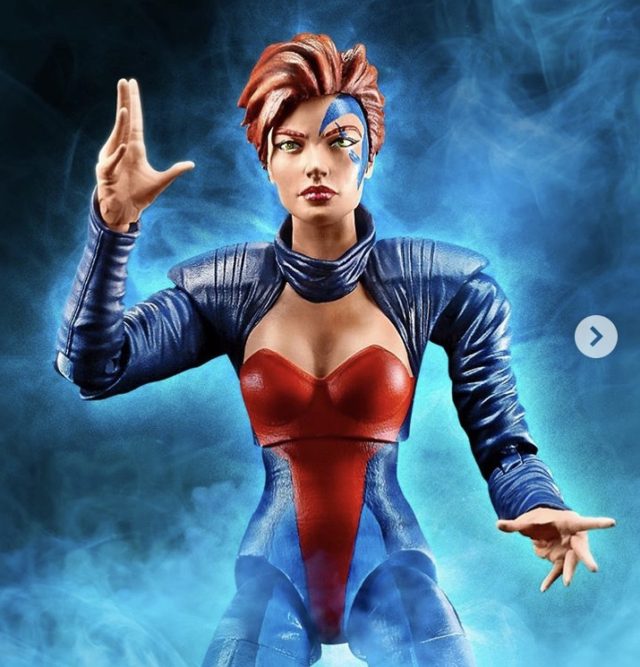 While Toybiz technically covered both of these characters back in the 90s, Toybiz Dark Beast was ridiculously oversized and AOA Jean Grey was horribly pre-posed with limited articulation. Both figures needed updating in a bad way–just as you'd expect from pre-ML figures released over 20 years ago.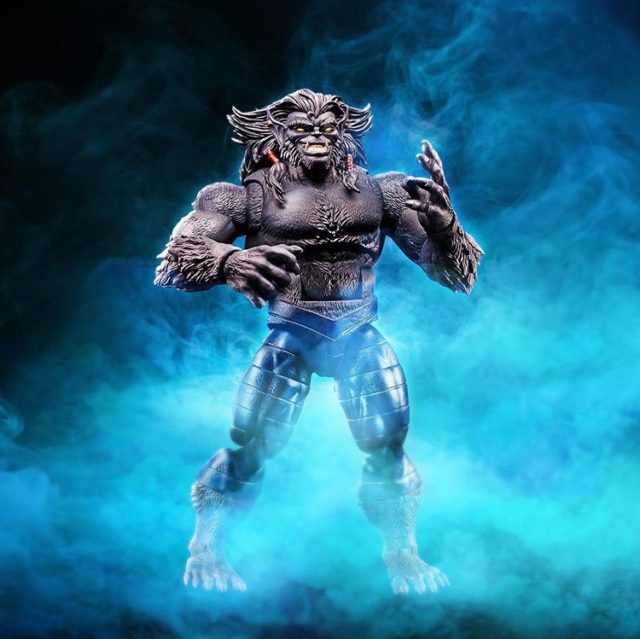 The new Dark Beast looks to make excellent use of some of this year's Beast tooling, while Jean is obviously vastly better-articulated this time around. These figures join the X-Man Nate Grey, Morph and Weapon X that were announced at SDCC 2019 in July.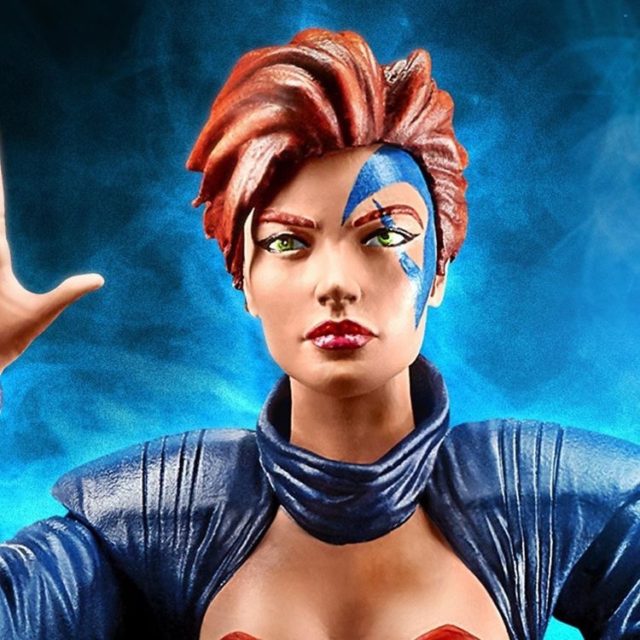 While the Jim Lee design for Jean Grey will always be my favorite, there's absolutely no denying how straight-up gorgeous the head sculpt is on this new AOA 6″ action figure of her! Big thanks to artist Jerry Wilson for posting these great hi-res images on his Instagram!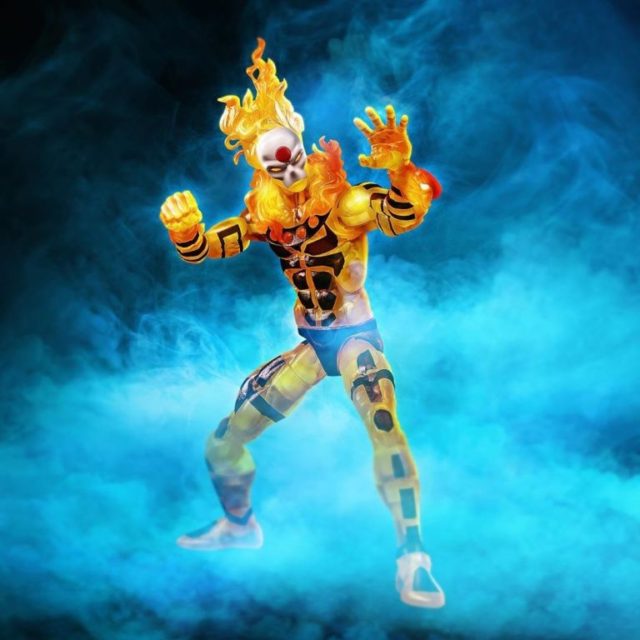 But while Barcelona got a pair of blockbuster ML 2020 reveals, Hasbro did one better for Tuscany, which got three!
While Hasbro actually did release an Age of Apocalypse Sunfire 6″ figure years ago, it was an online exclusive that most collectors collecting today frankly probably don't even know exists. With AOA Sunfire being one of the most iconic and beloved designs from the entire story, I see zero issues with Hasbro doing a mass market update to Sunfire.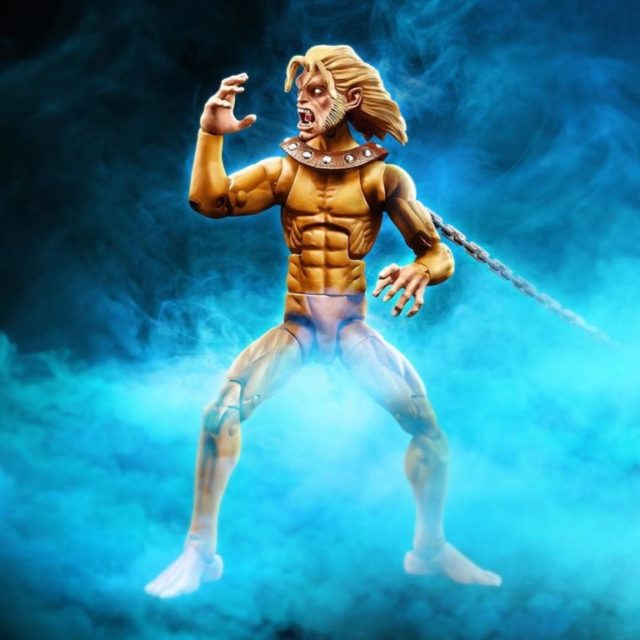 And speaking of characters who needed an update–! While the original pre-Legends 5″ Age of Apocalypse figure came with a tiny 2″ pack-in Wild Child figurine, that's never exactly been a satisfying representation of the character. Fans have waited over two decades for an articulated AOA Wild Child figure, and he's finally coming our way in Spring 2020!
Of course, this begs the question of: Who's holding the other end of that chain, since Age of Apocalypse Sabretooth has yet to be announced (nor has the series Build-A-Figure)?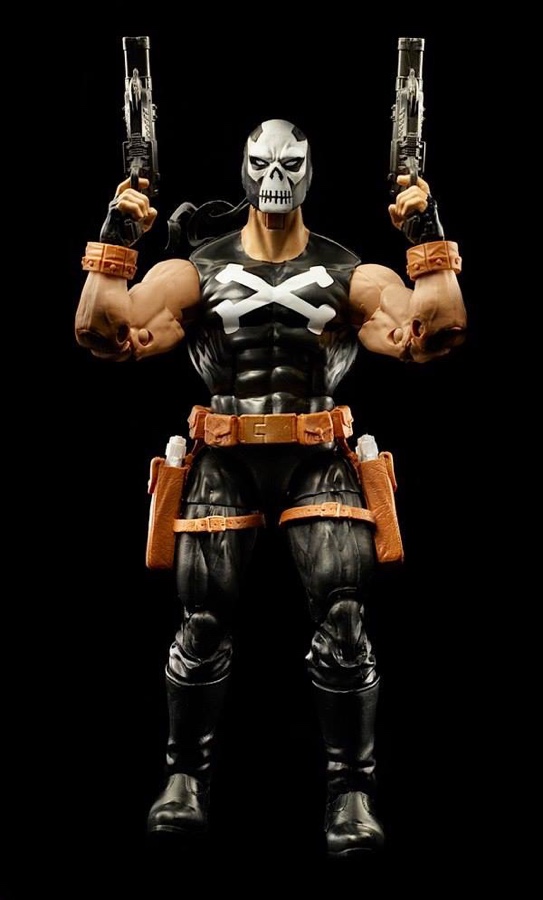 While we're going to have to wait a while to learn what the Age of Apocalypse Build-A-Figure is going to be, Hasbro also debuted one more 2020 Marvel Legends figure at Lucca: a mass-release comic book-based Crossbones figure at last! A mass retail Crossbones has been rumored for several years now (the past versions were exclusives), and it's nice to see him finally being slated in for a series.
The only question is: What series? Will we get an official Marvel Legends Black Widow series next spring, or will the Black Widow movie be folded into an "Avengers Legends" lineup as Ant-Man and the Wasp figures were? Hmmm…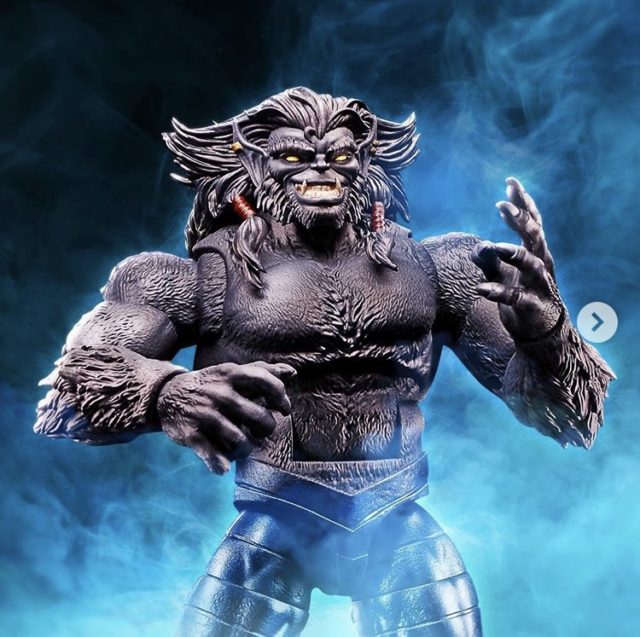 All five of these figures will be available for order online next year and are set for release in Spring 2020. X-Men Age of Apocalypse is perhaps my favorite storyline in comic book history, so I will be waiting with bated breath to see the BAF for this wave announced and for the action figures themselves to arrive in my hands. This just might be my favorite lineup of Marvel Legends figures ever!
Now that we know all seven single-packed figures in Age of Apocalypse Legends Wave 1, what do you think, Marvel collectors? Is this series going to be a monumental hit at retail, or is Hasbro setting themselves up for a flop? With so many major characters unaccounted for (Apocalypse himself, Magneto, Colossus, Sugar Man, Sabretooth), who are you hoping the Build-A-Figure will be?