Products You May Like
Moon Knight has had a significant surge in popularity in recent years, and while the modern comics and Disney+ MCU looks have had more availability, it's the classic comic books Moon Knight Legends figure that is most sought after by fans. Thankfully, the fan-favorite vintage-packaged Marvel Legends Retro series now exists, allowing Hasbro to do single releases of in-demand characters. And thus, two new Target Elusive Marvel Legends figures are now up for PO: Moon Knight and… a modified version of last year's First Appearance Spider-Man?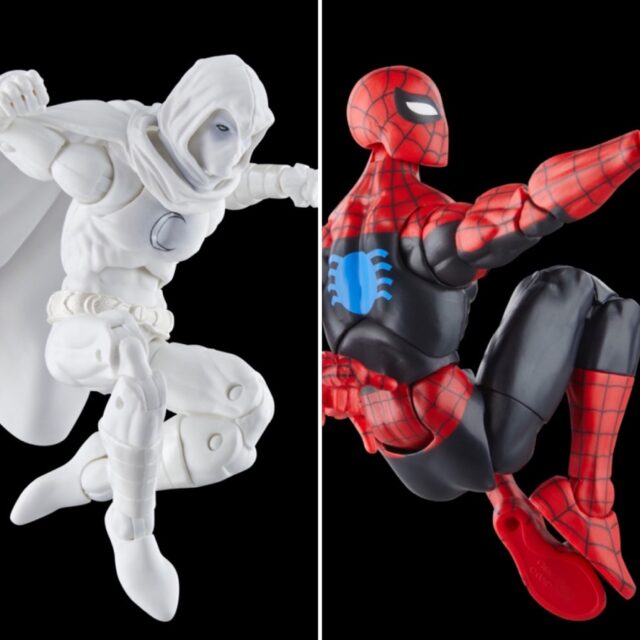 When the modern Moon Knight ML figure Hasbro released in 2017 didn't fully resonate with collectors, Hasbro pivoted 3 years later to release the Walgreens Exclusive Moon Knight Marvel Legends action figure that captures Marc Spector's iconic classic look.
That Walgreens Exclusive turned out to be particularly difficult to find for collectors in many areas, with demand outpacing supply on that figure and aftermarket prices climbing to $70-$100.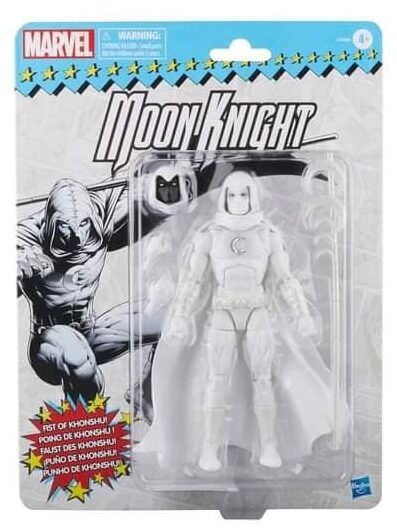 With the increased prominence and notoriety of Moon Knight, Hasbro is now able to bring back that desirable figure in the beloved Toybiz throwback packaging style.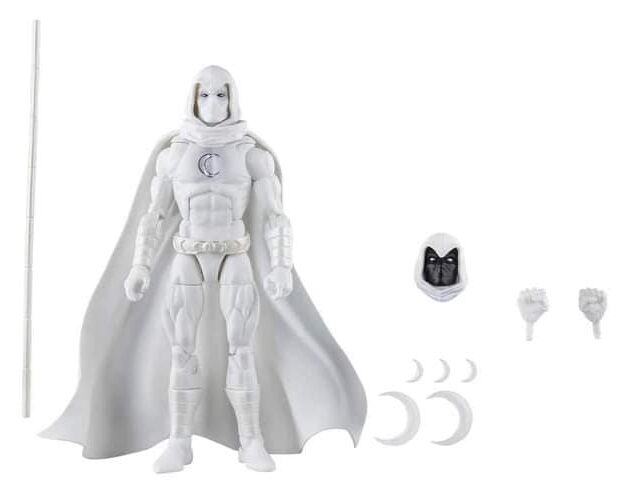 And bring him back they have—with the same pinned joints and alternate head he had in 2020. Since pins are so visible on white, I would have personally preferred an updated pin-less classic Moon Knight, but I understand the value of getting such a heavily scalped figure back into circulation quickly. I'm sure pin-free Moon Knight's time will come as a mass release—and hopefully sooner than later.
Joining MK in the Marvel Legends Retro lineup is a genuine surprise in a tweaked Amazing Fantasy #15 Spider-Man, who was previously released just last year in honor of Spidey's 60th Anniversary.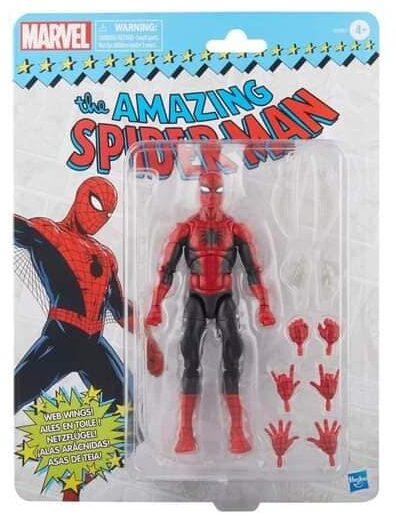 First Appearance Spider-Man looks largely the same to me, but with updated back deco to more accurately represent Spidey's first appearance. It's not a change that'll get me to re-buy this toy, but I don't mind a more faithful version getting an exclusive release for those who are into this.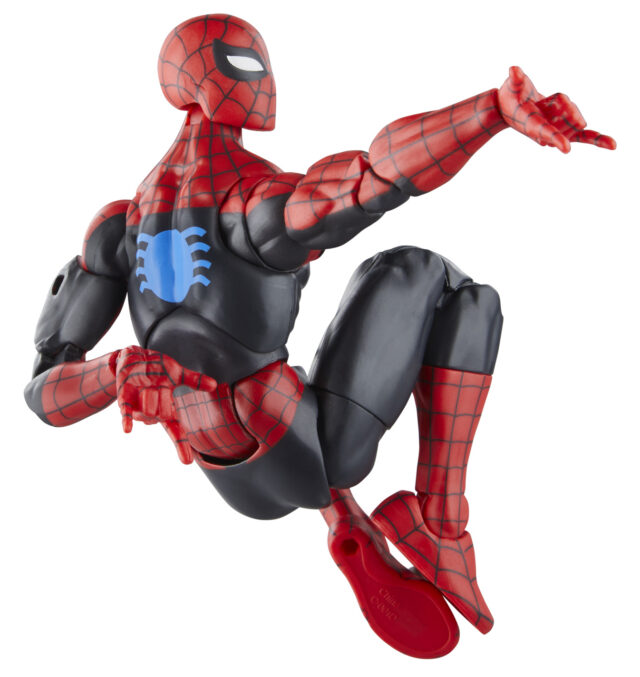 All of the prior release's accessories (including the web wings!) are included, so there's no downside to picking up this retro release of Amazing Spider-Man over the original.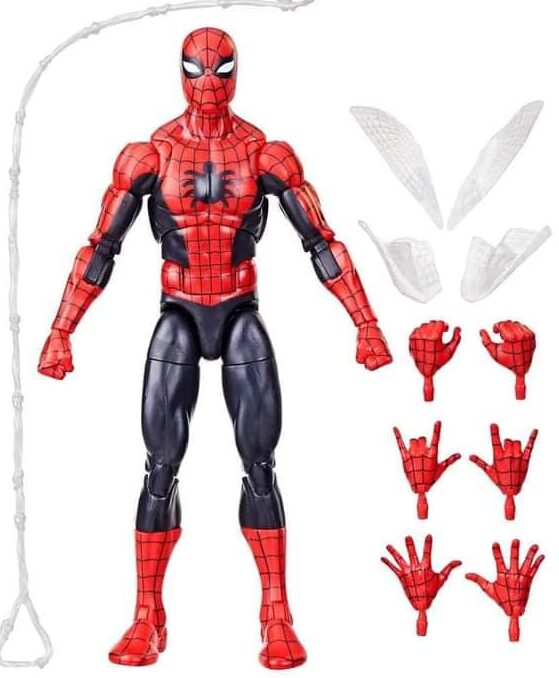 The Target Exclusive Retro Marvel Legends Moon Knight and Amazing Spider-Man figures are both available for pre-order on the Target website now. Given the demand for this classic comics Moon Knight and the very recent previous release of almost this exact Spider-Man, I'd anticipate Retro Moon Knight will be a much faster seller and the apple of many more collectors' eyes. Lock in this MK for sure this time if you need him.
What do you think of this new Retro duo, Marvel collectors? Will you be picking up either of these releases?