Products You May Like
The Avengers 60th Anniversary is in its home stretch—but before the milestone year draws to a close, Hasbro had one humongous card left to play. It didn't come as an enormous surprise to anyone when it was revealed last week, but 2023's beyond big new Marvel Legends Haslab has now begun: a towering 24" Giant-Man figure!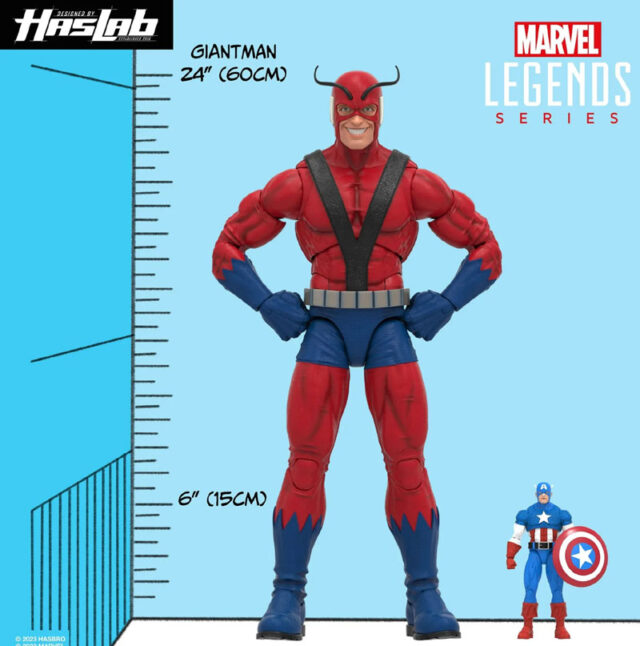 Last year's Engine of Vengeance Haslab for the Marvel Legends Ghost Rider car turned out to be nothing short of disastrous, so I was relatively certain Hasbro would want to play it less risky with a "safe" pick. And with the most popular past Marvel Haslab projects being the oversized Galactus and Sentinel figures, another big figure definitely seemed like an easier sell than 2023's failed bundle of the Hell Charger and a bunch of semi-related action figures.
So it was not a stunning shock to anyone when the heavily rumored Giant-Man Haslab was unveiled officially before the weekend. And what could be a safer bet than a gigantic 24" Giant-Man, right…?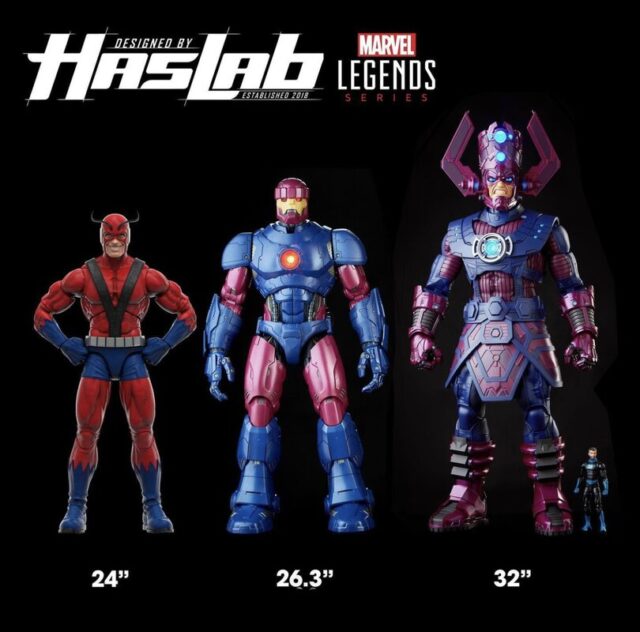 Unfortunately, in the early going it's definitely not looking sunshine and rainbows for the biggest Hank Pym ever. After the first 2 days of the campaign, Giant-Man has garnered just over 4,100 backers out of the minimum of 10,000 needed for the project to be funded. While not catastrophic numbers for the first weekend of a crowdfunding campaign, these aren't especially rosy results either.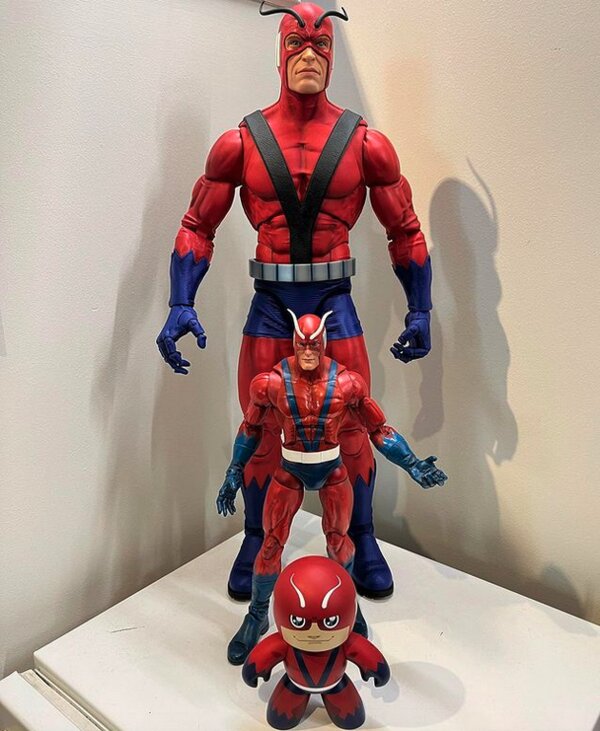 Standing at two feet tall and featuring a wild 91 points of articulation, this is a positively MASSIVE Giant-Man action figure. In fact, it makes Toybiz's 16" vintage Marvel Legends Giant-Man action figure look kind of puny in comparison. So what's with the slow sales to date…?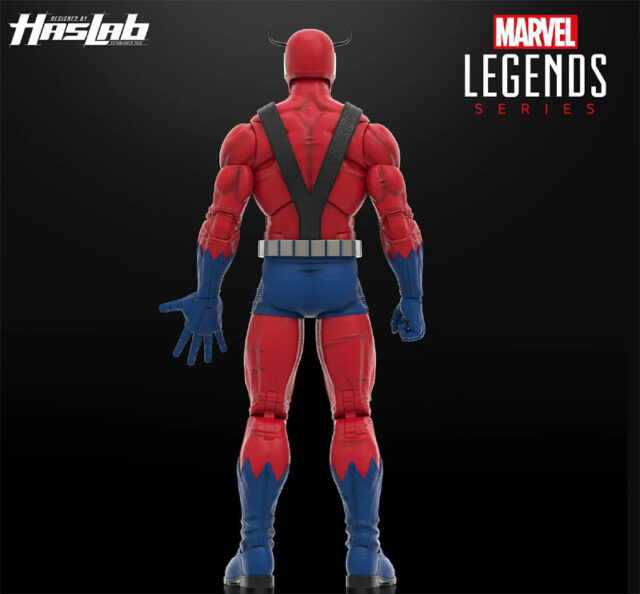 Personally, I think the primary issue here is that Hasbro may have badly overestimated the popularity and appeal of Hank Pym Giant-Man. While he is unquestionably an iconic member of the classic Avengers roster, I'm just not convinced there's a monumental untapped customer base of fans willing to devote the monetary and spatial footprint to a a 24", $200 action figure of a character that many people remember mostly as an abusive wife-beater. It's surely an impressive figure, but I think it may just be "more" of Hank Pym Giant-Man than a lot of collectors are looking for.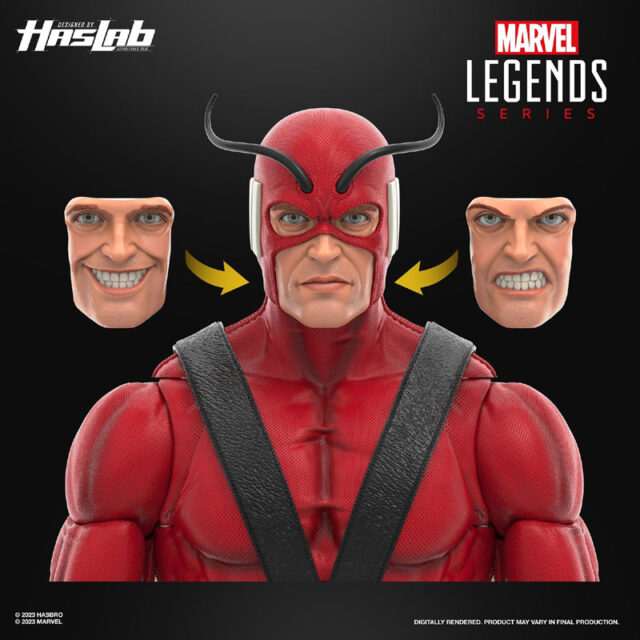 The base figure comes with two alternate swap-out faceplates (angry and smiling), but the stretch goals can unlock two additional looks—a Marvel Zombies face plate (unlocked at 12,000 backers) and a whole other Secret Invasion Skrull Giant-Man head (unlocked at 14,000 backers). Both of these are neat potential options to have, although I'm unsure how many fans will actually be willing to buy multiples of this Haslab to display more than one version.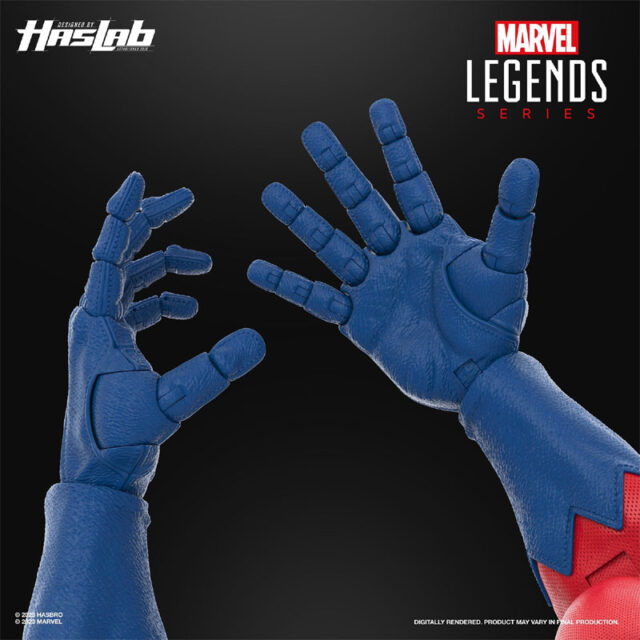 As detailed by the Hasbro Marvel team in the reveal video, the plan with this campaign was to "keep it simple" by not "gatekeeping" any six inch figures as part of the campaign. This keeps the cost of Giant-Man low ($199), while not preventing popular characters from hitting retail as 6" releases of their own.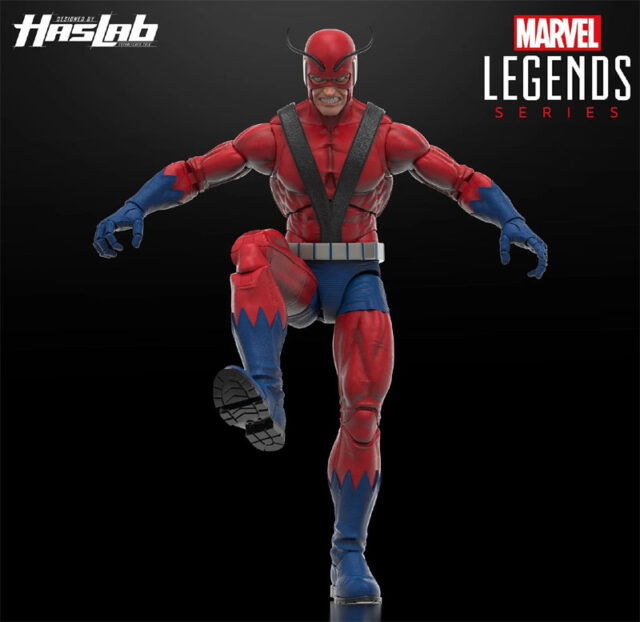 I definitely don't want to see more characters fans really want lost (like last year's Mephisto and Madelyne Pryor), but I do think the total lack of 6" scale extras is causing some apathy amongst fans. An original Ultron or a mini Wasp or some previously undone Wasp variant all could have worked here as potential carrots to buy the base offering—We don't necessarily need 3-4 bonus figures like some past Haslabs have offered, but I'm far from convinced there's enough enthusiasm for this jumbo Hank Pym to guarantee 10,000-14,000+ sales as-is.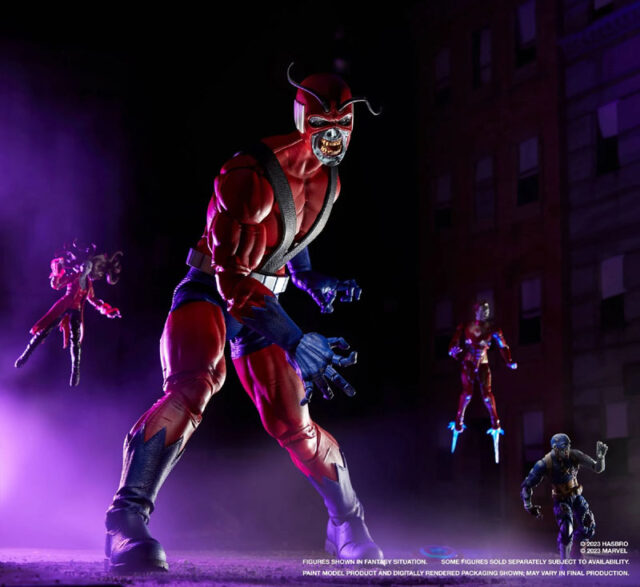 That said, this campaign is just beginning, and has until October 23rd to really hit its stride. Giant-Man is expected to appear at NYCC 2023 next month, which may also help fuel sales. You can back the project on the Hasbro Pulse website now, and I'll update any big news here as the campaign moves along.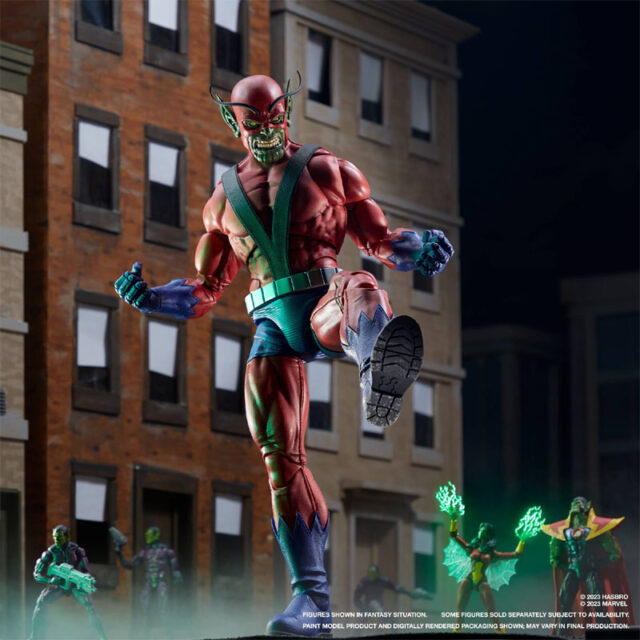 Are you excited for this year's Haslab project, Marvel collectors? Why will you (or won't you) be backing?