Products You May Like
There will be no more bombshells in Los Angeles' courtrooms.
Deadline reported that HBO has opted not to renew Perry Mason for a third season.
The news comes close to two months after Season 2 bowed out.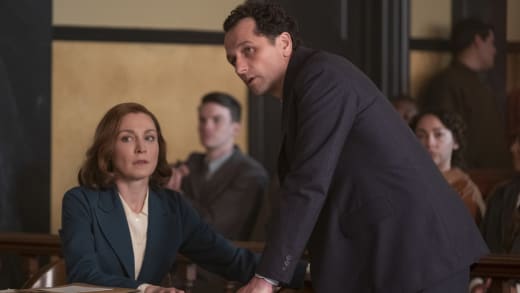 "We are tremendously grateful for the remarkable work of Matthew Rhys and the unrivaled cast and crew of Perry Mason for their reimagining of such a treasured and storied franchise," HBO said in a statement to Deadline.
"While we won't be moving forward with another season of the series, we are excited to continue working with the brilliant creatives at Team Downey on future projects," the statement concluded.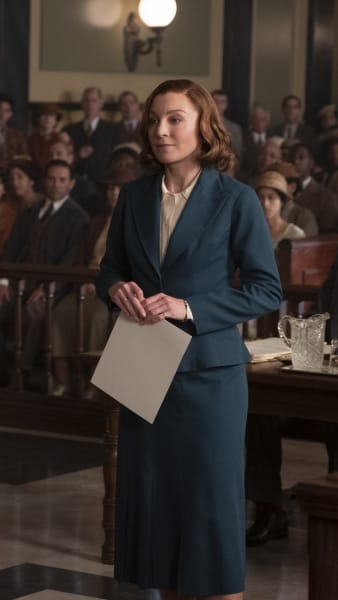 While the news is shocking, it is not surprising because of the significant delay on HBO's part in dishing out a third season renewal after or during Perry Mason Season 2.
Fans have been asking when the show would be renewed, prompting a statement from Francesa Orsi, HBO's head of drama.
"At this point, we are having conversations regarding viewership relative to budget, but it's not just a Perry Mason conversation," Orsi said.
"We're just assessing various shows, what more we need to be making, what more we can make, what more we have, the return in life of a series."
"Of course, each show has a job to do, given the price tag that we give to it, and there's a viewership component, and there's a critical response element to it and, of course, the buzz nature of a show."
"It's those elements that we are always keeping in mind and discussing relative to whether or not a show will continue."
"That factors in for Perry Mason, for Winning Time, for instance, for Gilded Age, so we have to play everything out and see how well they do."
"But we're really proud of Perry Mason and loved working with Team Downey and [showrunner] Michael Begler this season on the show. I'm really proud of what we delivered for Season 2."
While her words weren't encouraging, they also didn't outright rule out a third season.
When Perry Mason Season 1 premiered in 2020, it was well received by critics and the audience alike, and HBO didn't hesitate to renew it for a second season that was delayed due to COVID.
Perry Mason Season 2 saw a higher score, but there wasn't much buzz around it. Many reasons might be attributed to this, including the long hiatus or the time slot.
The season played out dramatically, taking huge swings that ultimately introduced a huge cliffhanger on Perry Mason Season 2 Episode 8.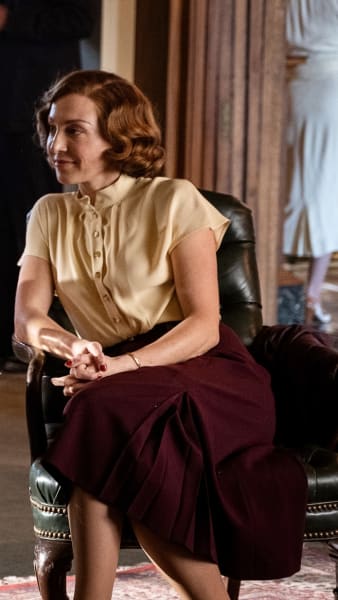 The series was developed for television by Ron Fitzgerald and Rolin Jones. Robert Downey Jr. and Susan Downey executive produced via Team Downey along with Amanda Burrell.
Robert Downey Jr expressed excitement at the prospect of a third season while speaking with Deadline before the season 2 finale.
"I mean wouldn't that be nice?" said Downey.
"I think that Matthew and all the other people populating it in front of the screen, all our people behind the scenes, have built this incredible world that I know we could continue to tell really interesting stories about," he continued.
"We would be lying if we didn't say we've certainly been talking to Michael a ton about a third season, but our fate rests in the hands of others," he concluded.
Robert Downey Jr. and hopeful fans alike might never get to know what happened.
What are your feelings about the cancelation?
Sound off in the comments section.
Denis Kimathi is a staff writer for TV Fanatic. He has watched more dramas and comedies than he cares to remember. Catch him on social media obsessing over [excellent] past, current, and upcoming shows or going off about the politics of representation on TV. Follow him on Twitter.