Products You May Like
Diamond Select Toys never fails to offer Marvel collectors something fresh and exciting in their monthly solicitations, and this month does not break from that norm, with three unexpected new additions to older lineups! New pre-orders are now available for Marvel Select Classic Captain America, Marvel Gallery Kingpin and a Marvel Animated Skottie Young Invisible Woman statue!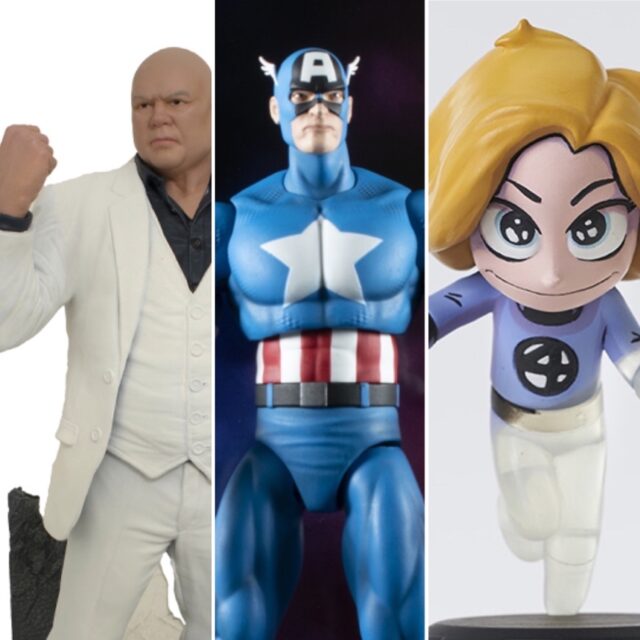 DST has been delivering a wide range of exemplary 7" Marvel Select action figures lately, pulling from many different eras and branches of Marvel Comics lore. And after last year's terrific comic-based Vision Select figure, they're going back to the Classic Avengers well once again with a marvelously classic Captain America Select figure!
Serving as the unofficial headliner of this month's Marvel solicits, Marvel Select Classic Captain America with its smooth design gives me a nostalgic feel for 80s and 90s toy lines past, reminding me of the vintage Mattel Secret Wars Cap and the original Toybiz Captain America from their Marvel Super Heroes lineup.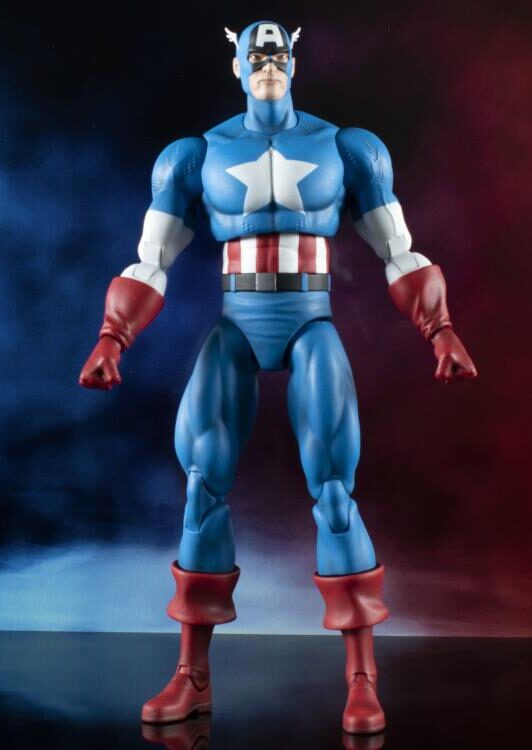 There aren't a lot of details to go on from the solicit photos of this Cap figure, as the images show only the front of the toy and none of its accessories. The solicitation text mentions "multiple interchangeable parts and accessories, including heads, hands, shields and more!", but it's unclear exactly what all is expected to be included here. That said, Diamond Select Toys is typically rather generous with accessories, so I'm expecting good things with this Cap.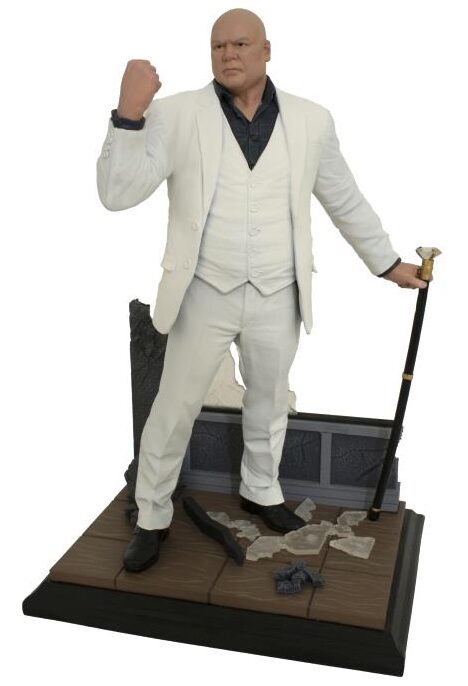 From the long-running Marvel Gallery line of PVC statues, we've got a character I truly never thought we'd see get a release: Netflix Kingpin, officially based on the character's Disney+ Hawkeye appearance! I thought the window had closed long ago on a Vincent D'Onofrio Kingpin, so it's a real joy that this Kingpin Gallery figure will see the light of day.
Shaking his fist defiantly and clutching his Diamond-topped cane, the 10" Kingpin PVC still comes at a budget-priced $59.99 MSRP despite industry-wide price inflation over the last few years. For the price, I think Netflix and Disney+ fans will be satisfied with this Kingpin.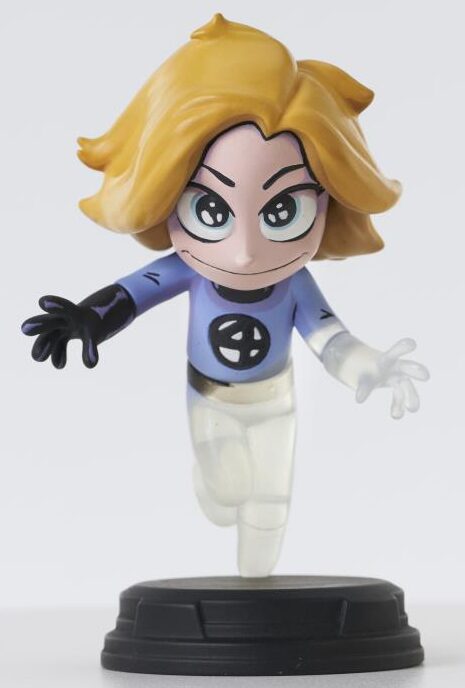 Finally, we have a new entry in the expansive Skottie Young Marvel Babies line, with a rare resin version of Sue Storm, the Invisible Woman! While DST showed a large resin Marvel Premier Collection statue at NYCC 2022, I believe this is the first actual statue of the character to be solicited since the golden age of Bowen Designs statues well over a decade ago.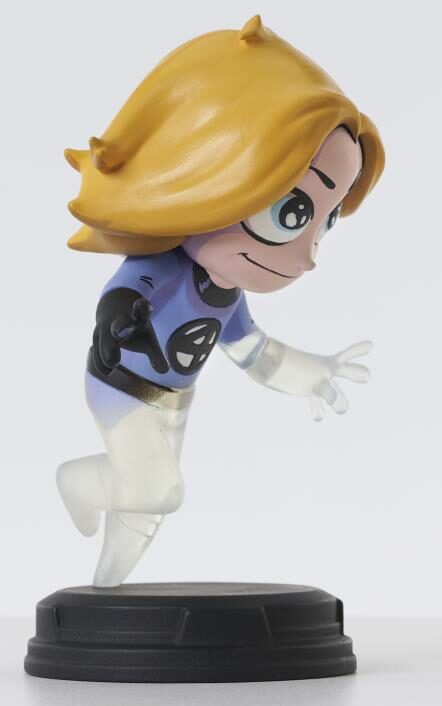 Ordinarily we see The Thing and Human Torch in virtually every line before we'd ever see Reed or Sue, but this Animated Invisible Woman bucks that trend by being the second in the range of Fantastic Four Skottie Young statues (currently only a Thing has been released). The partially-clear Invisible Woman Animated figure looks tremendous, and is really going to add a new spark to a display of these little statues.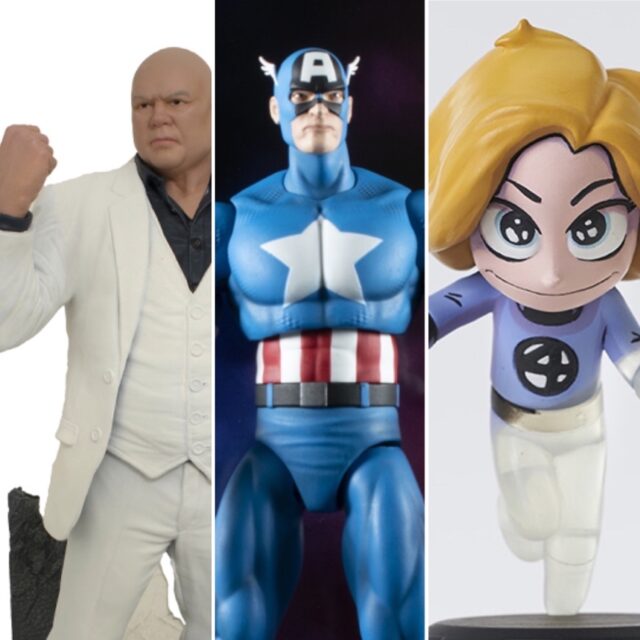 The Marvel Select Captain America (Classic) figure, Gallery Kingpin statue and Animated Sue Storm are all up for order now and expected to ship out in September 2023. Are any of this trio of now items bound for your home, Marvel collectors?