Products You May Like
Hasbro PulseCon this week didn't exactly bring the sheer avalanche (no, not Avalanche, who it did bring) of new Marvel Legends figures reveals that some fans were hoping for, but it did bring a whole new wave of figures from my favorite corner of the Marvel Universe: Retro X-Men Legends Spiral, Dark Phoenix, Multiple Man, Wolverine and more are now up for order!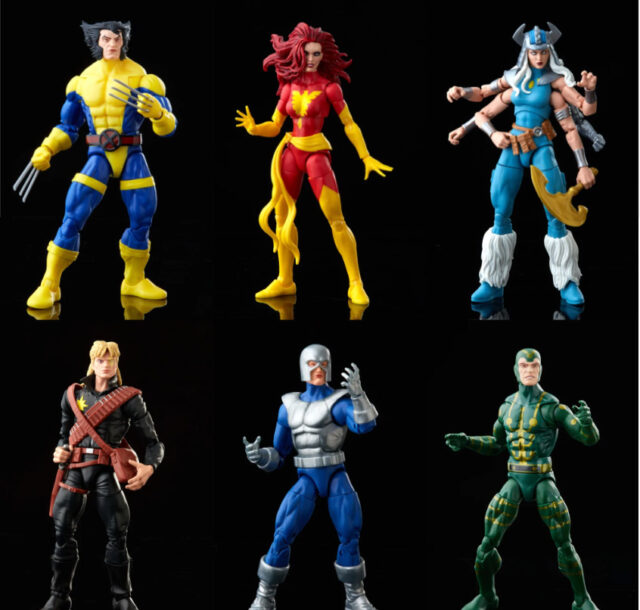 Hasbro gave us a heads-up during PulseCon that we'll be flooded with X-Men Legends figures next year in honor of the 60th Anniversary of the X-Men in 2023, but they weren't quite finished with 2022 just yet either! The 2022 X-Men Marvel Legends Retro series will be arriving this winter, and includes six new (or at least new-ish) comics-based figures…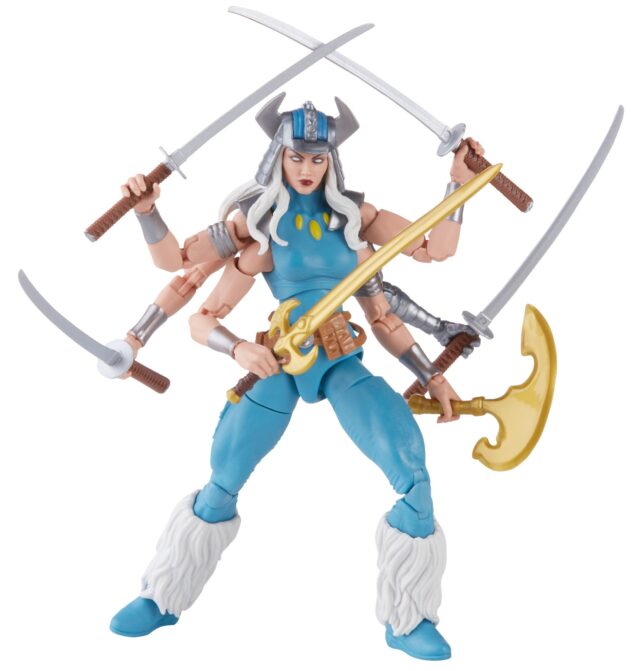 Almost unquestionably the biggest hit and most in-demand of the wave is Mojo's right-hand swordswoman, Spiral!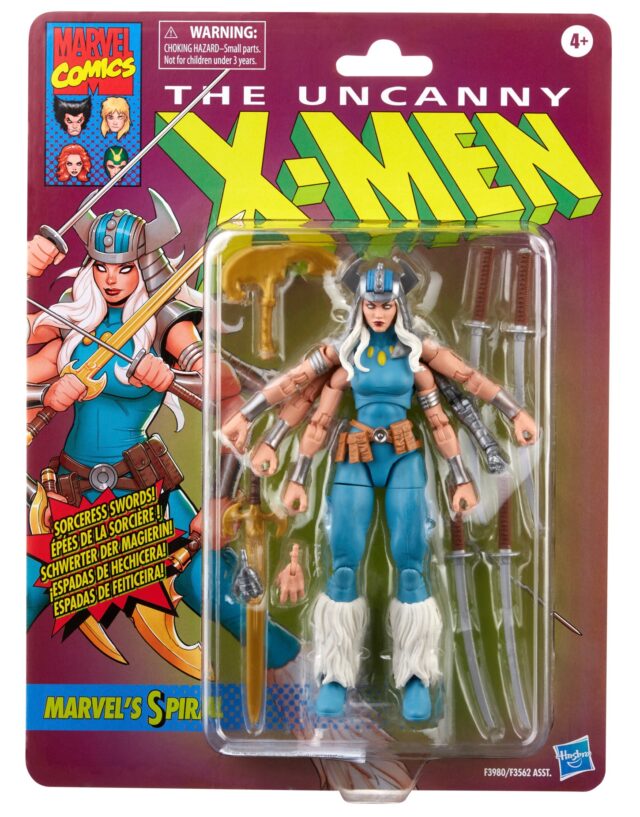 The six-armed teleporter, Spiral, was one of the rarest and most expensive-to-acquire Toybiz Marvel Legends figures that Hasbro had yet to update themselves, so I am delighted to see her arriving as a readily obtainable Retro release in just a few months.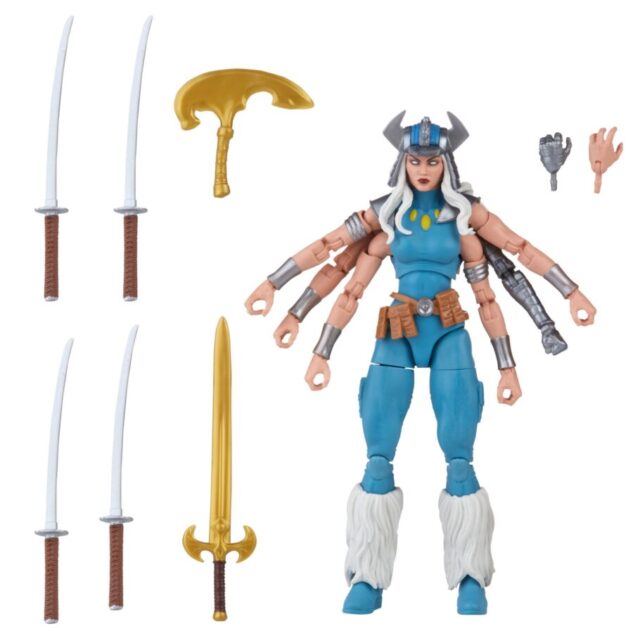 Spiral gets some of the most extravagant treatment we've seen in the non-deluxe Retro series, as she'll feature pin-less joints on all of her arms and legs, as well as including two alternate hands, an axe and five swords as accessories.
I've been a Spiral fan since her appearances in the Capcom fighting games, so I'm pretty pumped to see her getting such generous treatment from Hasbro.
Joining Spiral will be a mass-release version of X-Men Legends Longshot. This Longshot figure debuted earlier this year in the exorbitantly priced Pulse exclusive set with Mojo and Dazzler, but I'm pleased to see Longshot getting an alternate release so that I could cancel my pre-order for the Mojoworld set (which I already did now).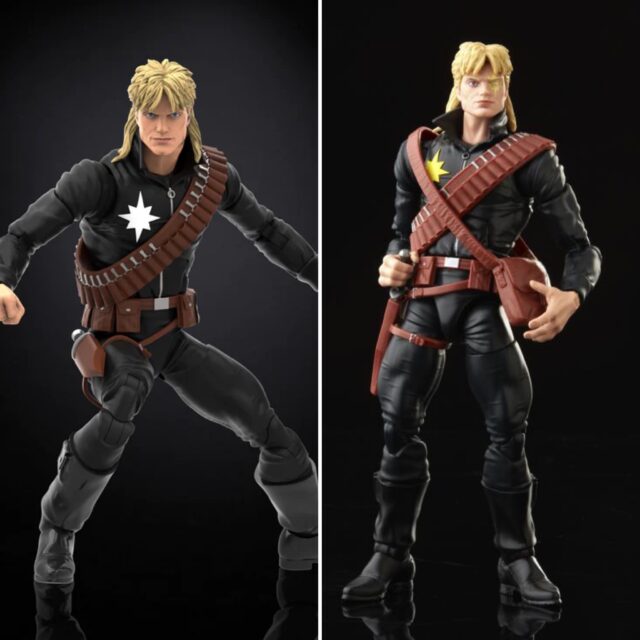 This Longshot Legends Retro figure only has a few differences I can see from the multipack version, but both the yellow star (the box set version has a white star) and the new satchel bag are improvements. So glad we are getting this individual release of one of the luckiest mutants around!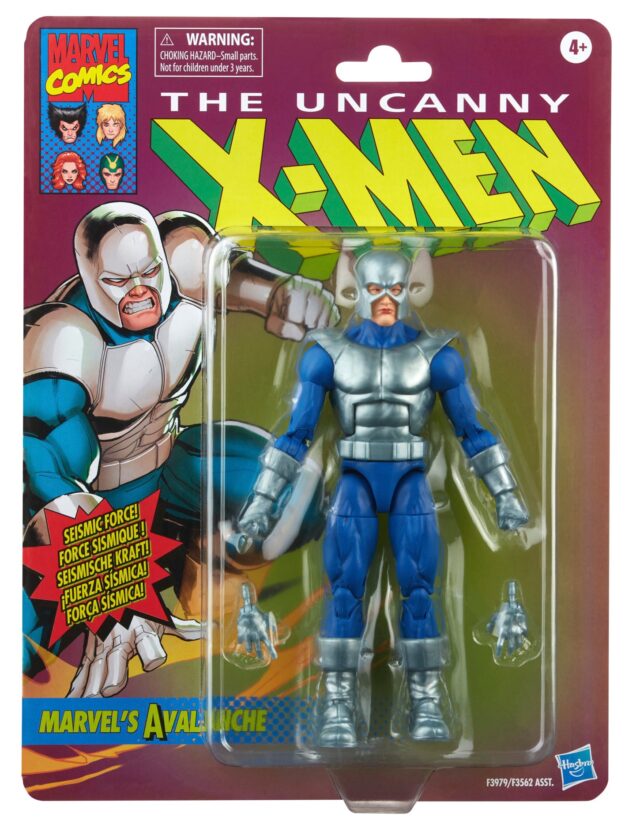 The only character in this wave 100% new to Marvel Legends is Avalanche, who Toybiz only released as part of their X-Men series and never officially in ML.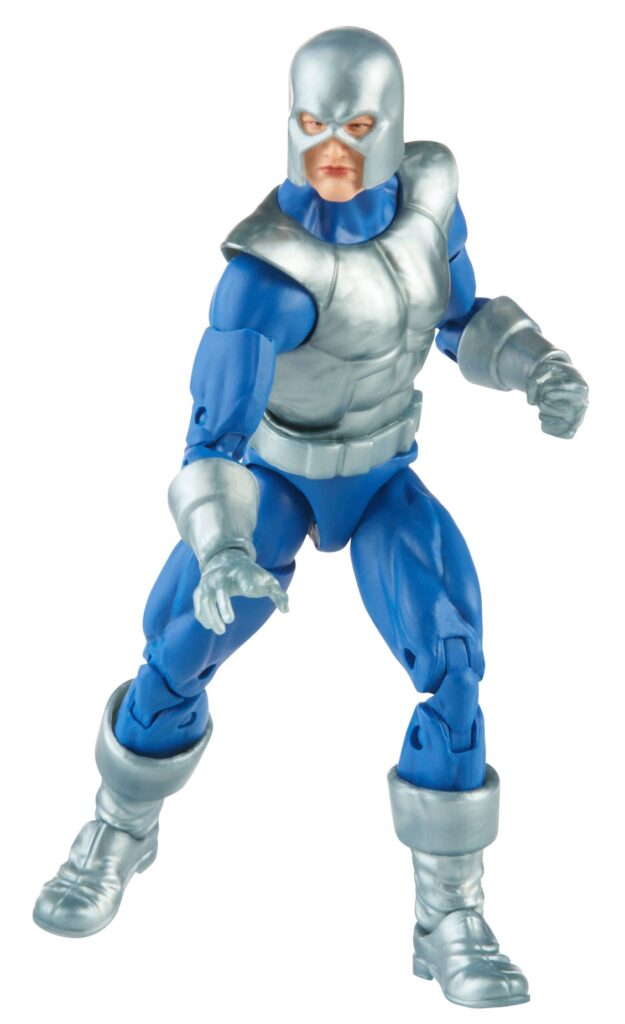 Marvel Legends Avalanche gets jack squat for accessories beyond alternate hands (c'mon Hasbro, how about a rock at least?), but it'll still be nice to place him on the shelf next to Blob, Pyro and Mystique. (Now, if we could just get a desperately-needed Destiny figure for the lineup!)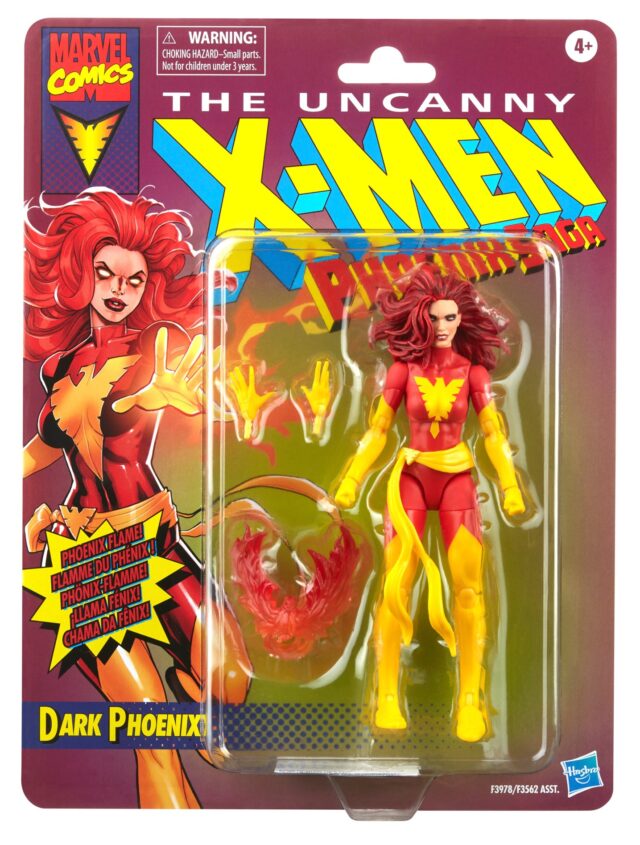 Rounding out the villains in the wave, we have the first-ever Hasbro X-Men Legends Dark Phoenix single-packed figure. One of the most classic and popular X-Men villains of all-time, this Jean Grey is sure to be a hot seller.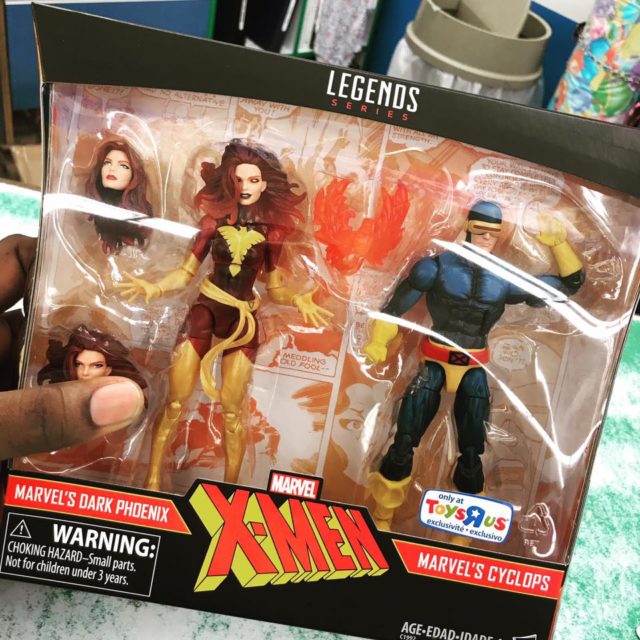 Hasbro previously had an exclusive Dark Phoenix in a two-pack with Cyclops (which became prohibitively rare and expensive on the aftermarket), but this one features yellow paint instead of the gold on that one. I prefer the yellow to gold for a comic book look personally, but your preference may vary.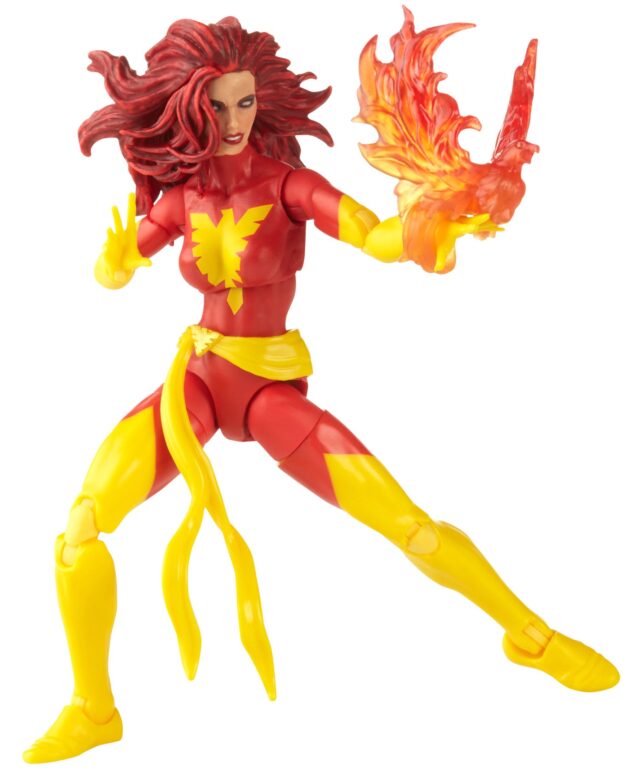 X-Men Legends Retro Dark Phoenix gets alternate hands and a cool (albeit reused) translucent Phoenix effect as accessories. A quality release sure to do well for Hasbro.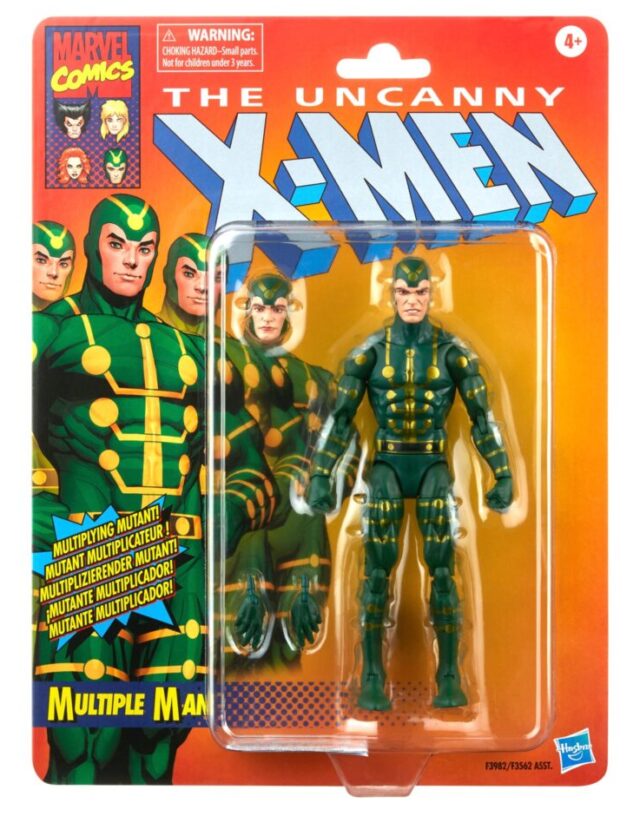 The 90s X-Factor Multiple Man figure from the Apocalypse series has gotten more pricey and expensive over the last few years, so Hasbro is finally giving Madrox the Multiple Man the army-builder Spotlight once again!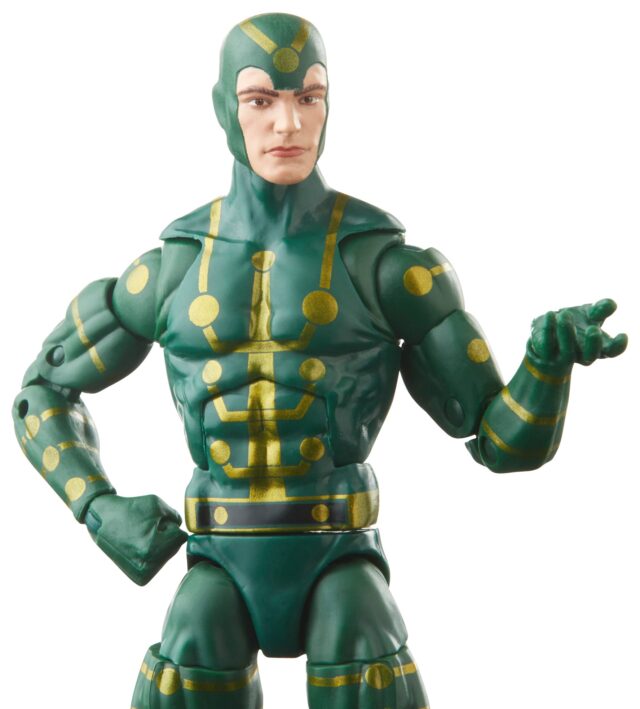 This time, Jamie Madrox is in his early green costume that I remember from the all-time classic Fallen Angels limited series and other vintage comic books. The now-familiar trench coat isn't part of this look, so this Madrox will be a bit more poseable.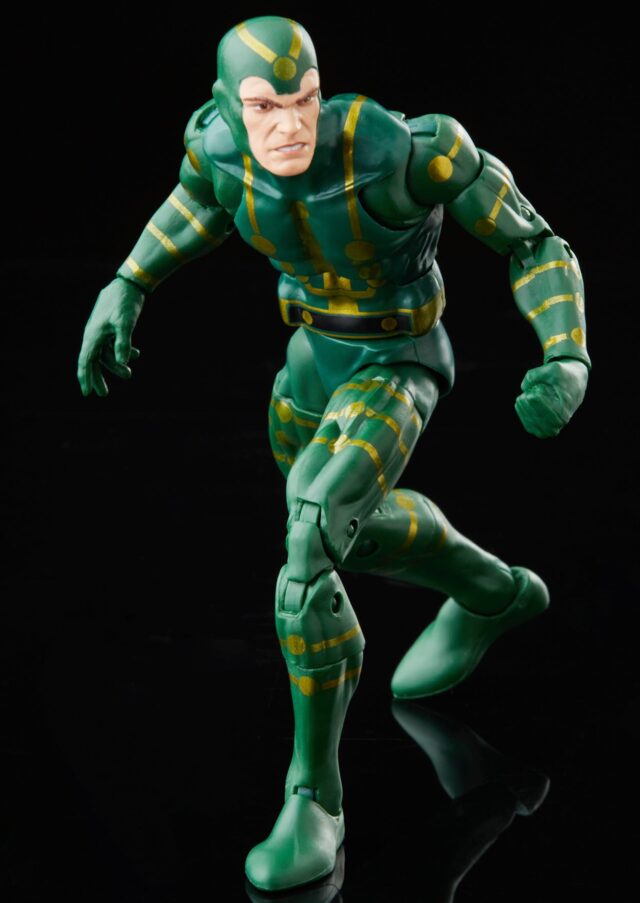 This X-Men Legends Multiple Man gets one alternate head and two pairs of hands, though I think a third head would have really worked better for army-building purposes. Love this character; delighted to army-build him easily again.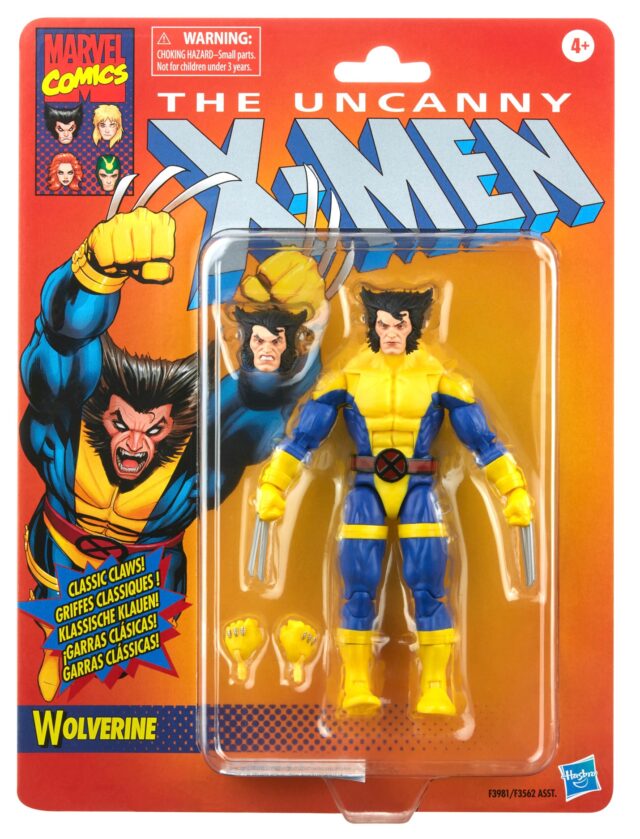 The sixth and final figure in the series is a yellow and blue X-Men team suit Wolverine, as seen on the famous cover of Uncanny X-Men #275. Hasbro already confirmed Storm and Banshee for next year in matching costumes, with Jubilee, Gambit and Psylocke heavily rumored as well.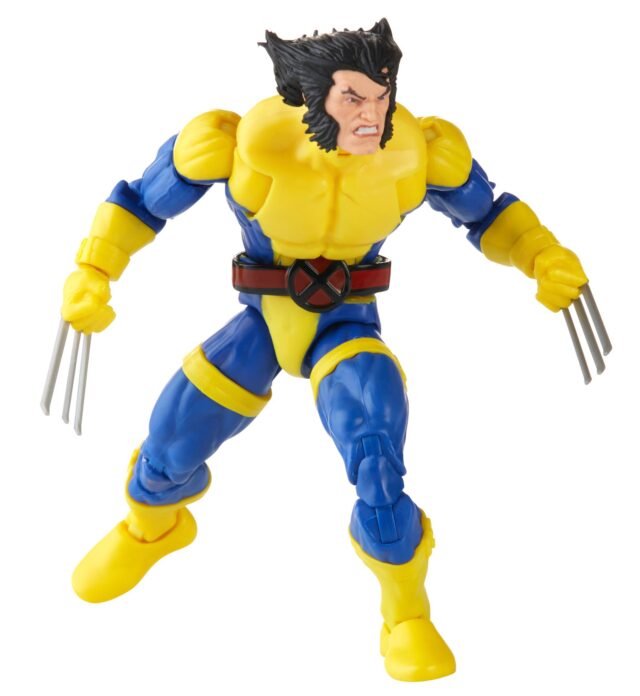 Toybiz's Wolverine III 5" figure was in this costume back in the early 90s, but that was a rarer figure I never had as a kid. I was never too fussed about it, but I'll definitely grab this one if Hasbro is going to go the distance and do that whole team!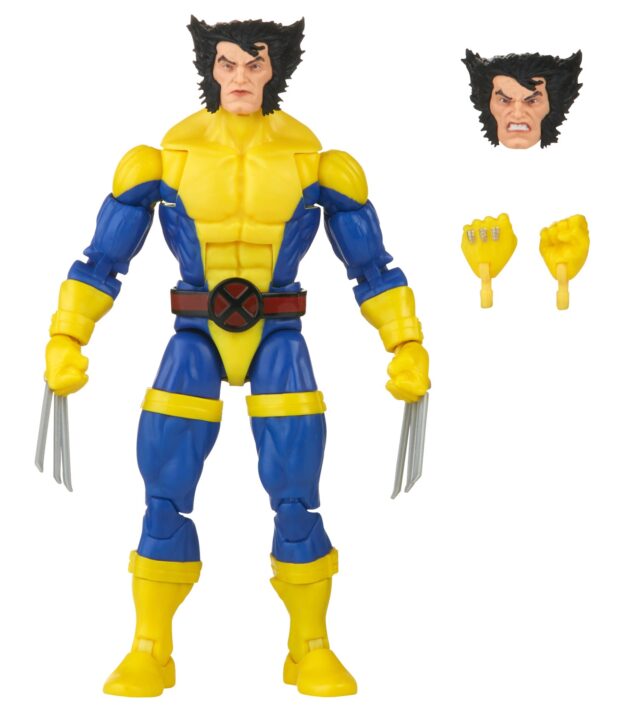 I'm long past the point in my collecting life where I can get excited about any Wolverine action figure, but this is at least a costume we don't see done frequently. He has an alternate head and hands, though I'm not sure either portrait is particularly great.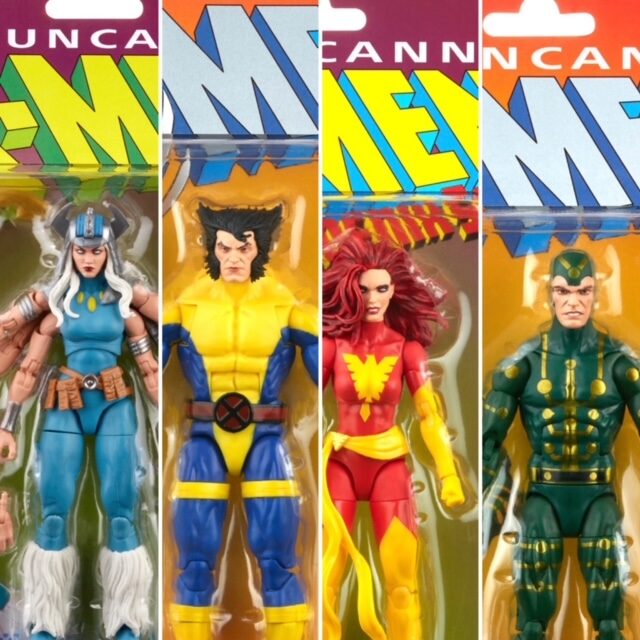 The new X-Men Legends series is set to arrive this winter, and is available for pre-order online now. We don't generally see these vintage-carded figures in physical stores like Walmart and Target, and I don't expect this wave to be any different.
Is anything in this lineup a must-have for you, X-Men fans? What are you hoping to see Hasbro confirm for release next year as part of the 60th Anniversary celebration?