All of us want a bit of adrenaline in our lives. Some look for it in crazy stunts, others revel in playing contact sports, but then there's those of us who've found the perfect outlet to get our blood pumping when we need a fix – horror. There's just something about scary content that never fails to be endlessly entertaining. The bone-chilling stories, the eerie visuals, and the terrifying audio are always a treat for horror lovers that adore sitting through the torture. If you're a horror fan looking to find new ways to enjoy the genre, here are the best places to find horror content today.
Online Casinos
This one might surprise some of you, but online casinos have been pumping out horror-themed games quite a bit lately. These websites that usually host classic table games like Poker and Roulette are now mainly turning their focus on slots, and it seems that horror slots have made the cut! While it might not be the classic brand of horror content, these entertaining games portray iconic horror characters from over the years and incorporate horror elements in their gameplay that you can't miss. You can play online slots here if you want to see what they bring to the table.
Fiction Books
Most people think that reading is slowly but surely dying out in these modern times, but we're here to tell you that you couldn't be further from the truth. Reading is on the rise, especially among a young adult audience. Luckily, most young adults are big horror fans, so it only makes sense that horror novels are thriving right now. Whether you want to immerse yourself in a Stephen King classic like Carrie or a modern horror tale like Mexican Gothic by Silvia Moreno-Garcia, picking up a good book is always a good idea.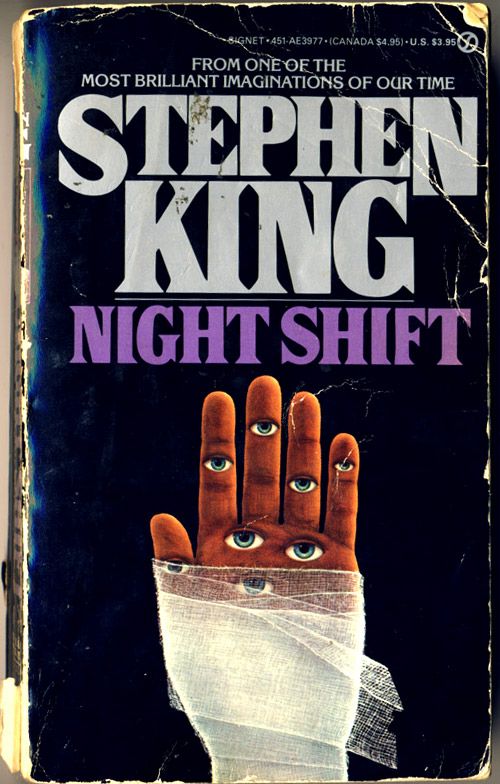 Graphic Novels
Graphic novels have been picking up a lot of steam lately. With the superhero craze sending everyone into a comic book frenzy, more and more people are developing an interest in this excellent entertainment medium. Per usual, where there's a chance to tell a story, there's horror! There are quite a few horror graphic novels you can sift through, and some have even gained a lot of mainstream success. A great example of this is The Chilling Adventures of Sabrina. Thanks to the success of the TV show by the same name, the comics have been selling like hotcakes.
Movies & TV
It would be a shame to talk about the best places to find horror content without mentioning the Holy Grail that is television. It's safe to say that the popularity of horror on the big screen has gone up and down through the years but that doesn't mean that great movies haven't been released even in the less successful periods. In this last decade, a few movies have undoubtedly become fan-favorites for most horror lovers. A few of these include The Conjuring, Sinister, Hereditary, and Insidious. If you haven't seen these yet, we strongly suggest you do.