Hasbro is bringing the big guns today, as not only is the whole Retro Marvel Legends Spider-Man series going up for sale today, but also two deluxe boxed figures first shown at New York Toy Fair 2020 are now being officially solicited: the Marvel Legends Age of Apocalypse Apocalypse and War Machine figures are now up for order! With the aftermarket prices on the X-Men Legends Apocalypse figure through the roof right now, this new version of the big 'A' is gonna be hot!
Here's the direct links to each: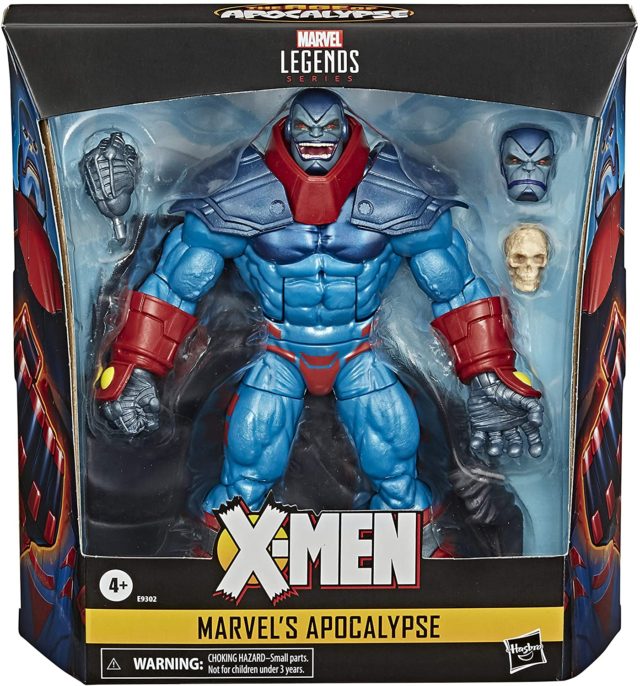 Although they're hitting stores slightly later (and slower) than anticipated, the 2020 Marvel Legends X-Men Age of Apocalypse series are now starting to arrive! I've already posted my reviews for Wild Child and Dark Beast, and I'll be reviewing the remaining half-dozen figures from the wave over the next few weeks.
But even though there wasn't space for him to arrive in the wave itself, have no fear–the Age of Apocalypse series would not be complete without Apocalypse himself, who'll be arriving as a deluxe boxed figure later on this year!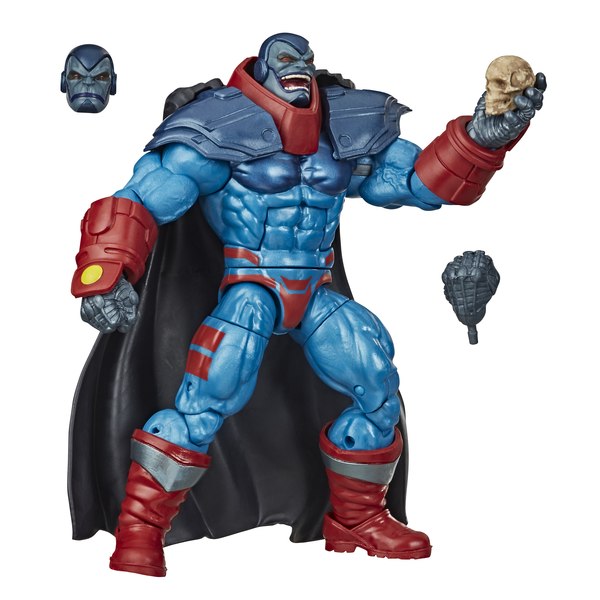 This Marvel Legends AOA Apocalypse is built on top of the mold for the 2018 X-Men Legends Apocalypse, so it's pretty easy to picture the size of this version on our shelves. The new laughing head and human skull are both awesome accessories, and this was an instantaneous purchase for me the moment it was announced.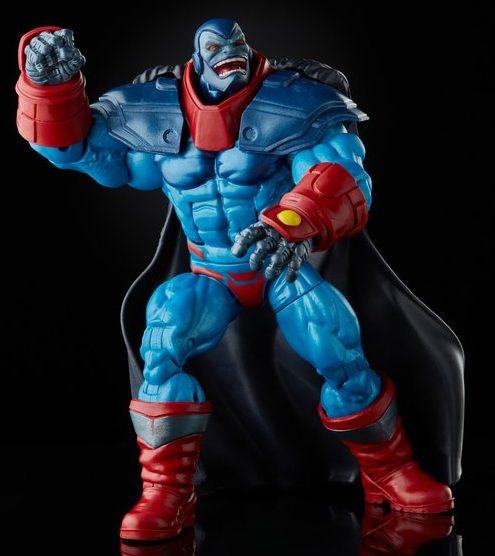 Hasbro had hoped to display hundreds of these cool human skulls at Comic-Con this year, but that was not to be given current world circumstances. Alas!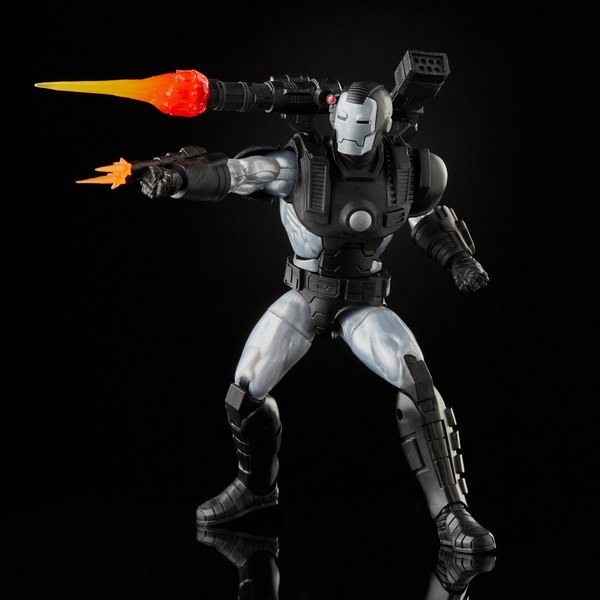 A classic 90s War Machine Marvel Legends figure is the other deluxe action figure Hasbro is opening pre-orders up for today! This War Machine figure has newly-designed shoulder armor that won't pop off and will move seamlessly with the arm itself! Hallelujah!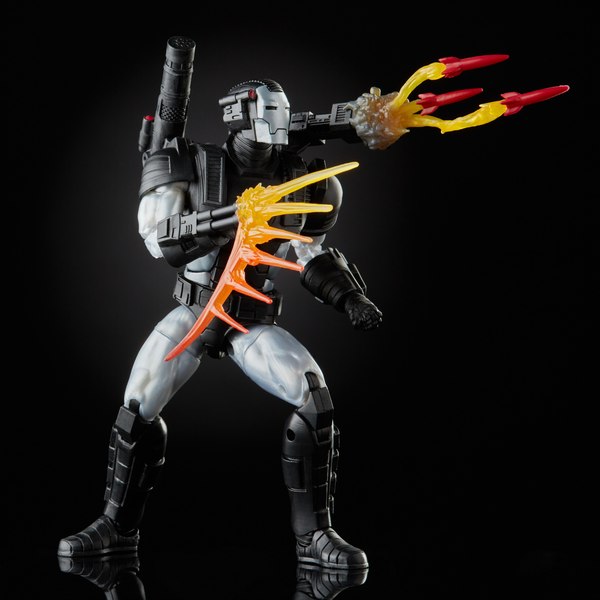 While many times collectors complain about a standard 6″ figure being sold at the $29.99 deluxe boxed figure price-point, I don't imagine that that's going to be an issue here, because this new War Machine Legends figure comes packed with tons of accessories–more than we could ever get at the standard single-packed figure price-point!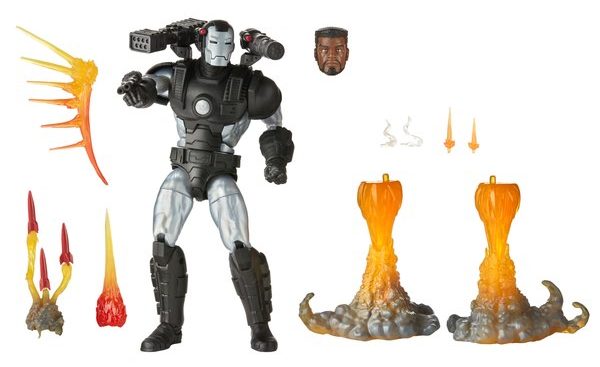 Along with a flat-top haired James Rhodes head based off of Rhodey's 90s look, this ML War Machine figures comes packing heat in the form of nine–NINE!–effects pieces! The boot thruster effects are my favorites since they'll allow War Machine to hover behind other figures, but the multi-missile effect and the smoke effects are sweet too.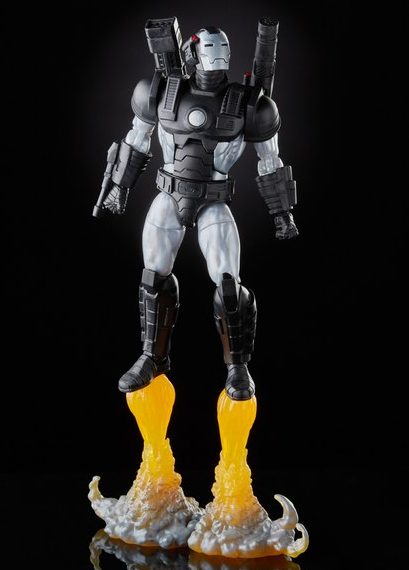 I can't say "no" to a good effects piece, so this particular release is like a little slice of heaven for me!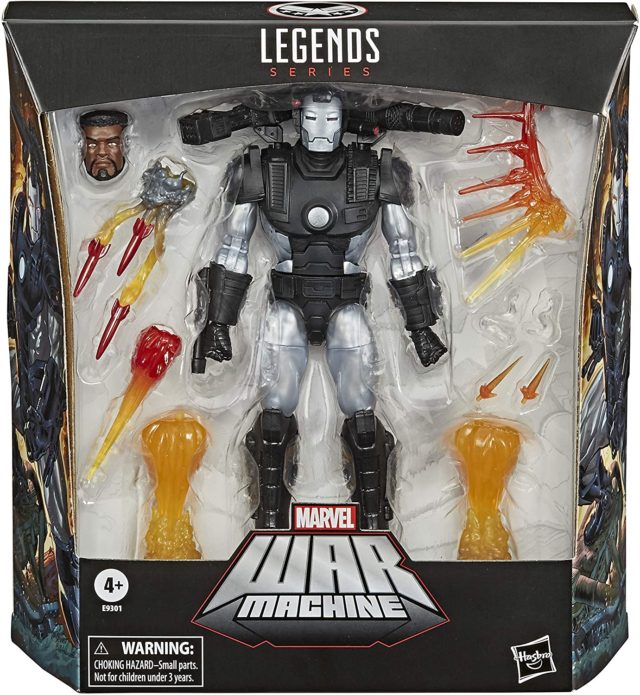 The Marvel Legends 2020 War Machine and AOA Apocalypse deluxe figures are now up for order, and should be arriving around early fall. I'm thrilled these two particular figures are available as their own SKUs and not as part of a wave, because this should (hopefully) make it easy for every collector who wants one to get one!
Now that we've seen the official photos and pre-orders have arrived, what's your stance on these two latest Deluxe ML figures, Marvel collectors? Are either (or both) of these action figures a must-buy for you, and what are you hoping to see released in this deluxe boxed format from Hasbro down the road?