Products You May Like
One weekend! Two conventions! Two European countries! Four all-new Marvel Legends 2020 reveals! Hasbro brought the big guns to MCM London and Paris Comic Con this weekend, where they not only announced that the first two 2020 Marvel Legends figures series would go on sale on Monday, but they also revealed four never-before-seen action figures: Spymaster! Winter Soldier! And the Demogoblin and Super Skrull Build-A-Figures!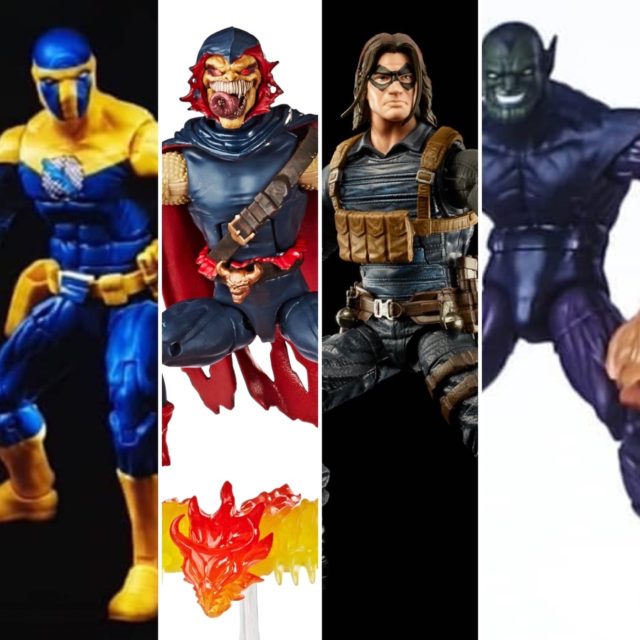 Hasbro has been spreading the love to as many conventions as possible this summer and fall, saving a couple big premieres for virtually every big event. And while we knew all the figures in the first 2020 Marvel Legends Spider-Man wave in August and all the Fantastic Four series figures at NYCC 2019, they kept the Build-A-Figures for each series under wraps… until now!
And that's not all! Though we've still yet to have any kind of official announcement of a Black Widow Legends or Avengers Legends wave for next year, two new Black Widow-related figures made their debuts as well…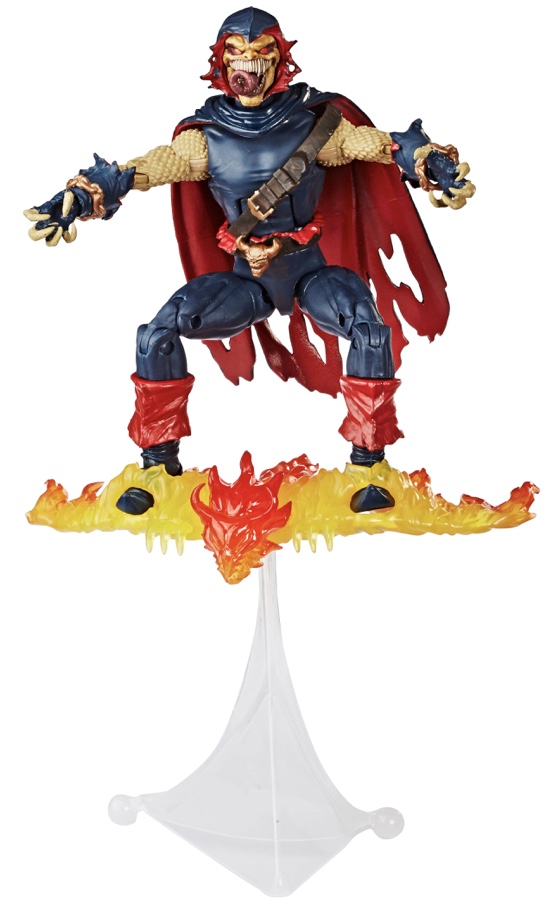 First up, let's talk about a character that I think was long overdue for an upgrade: the new Marvel Legends Demogoblin Build-A-Figure!
As soon as this was shown off yesterday I immediately heard the grumbles from people about how this Demogoblin BAF is basically just a reuse of single-packed figure tooling, but I think the figure itself looks fantastic. The translucent flaming goblin glider (with flight stand!) makes this feel a bit premium to me, and I'm not surprised this didn't cost out as an individual release.
With all the recent Maximum Carnage characters like Carnage, Doppelgänger Spider, Cloak & Dagger and now Demogoblin getting a release, it's only a matter of time until we see Marvel Legends Shriek…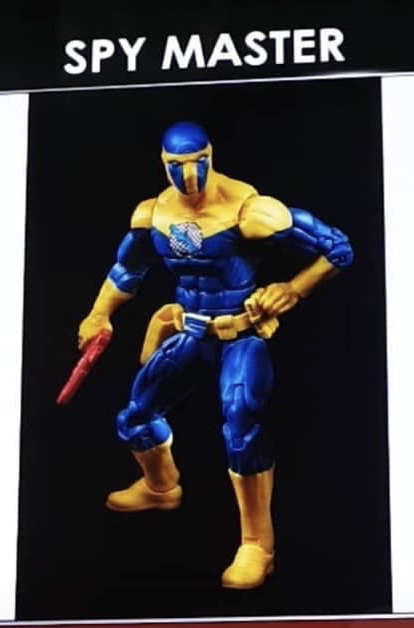 From a currently unspecified wave, we've got what's sure to be one of the most obscure head-scratchers of 2020 for casual fans: Marvel Legends Spymaster!
An espionage expert and assassin, the classic Iron Man villain Spymaster would fit in nicely in a Marvel Legends Black Widow Series. I don't imagine this figure is going to have mass appeal, so hopefully whatever wave he's in will have a hot BAF to help push him off the shelves.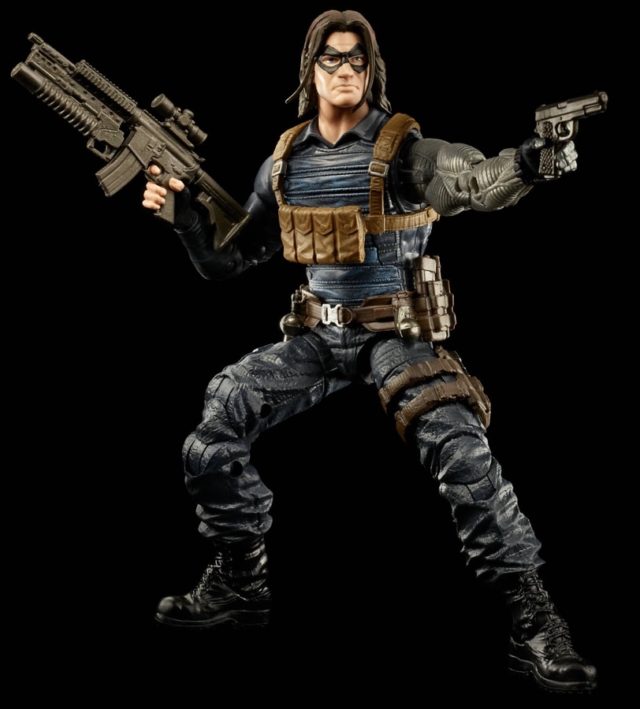 Almost certainly scheduled for the same wave as Spymaster, it's the first comic book-based Winter Soldier Marvel Legends figure in what feels like eternity! While we've gotten tons of MCU Bucky Barnes love, it'll feel good to finally have a long-haired comic ML Bucky figure available.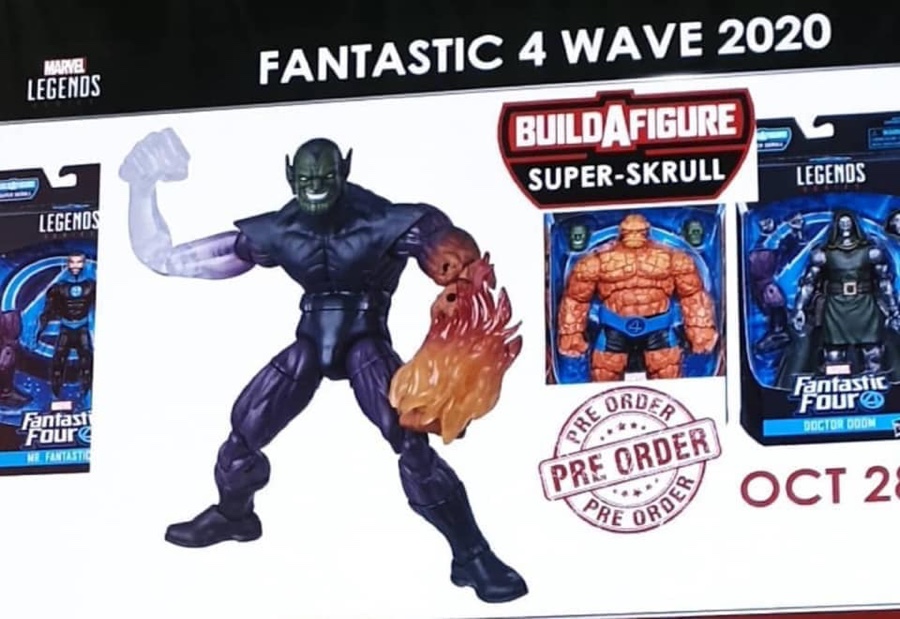 Finally, we've got a long demanded character headlining the Fantastic Four Legends series: the Super Skrull Build-A-Figure! With alternate flaming arm and invisible arm, this is one rocking, awesome figure.
It's a bit of a shame that folks won't really be able to army-build classic Skrulls due to the BAF nature of this Super Skrull, but perhaps we'll see some of this tooling reused for a standard Skrull Soldier release down the road?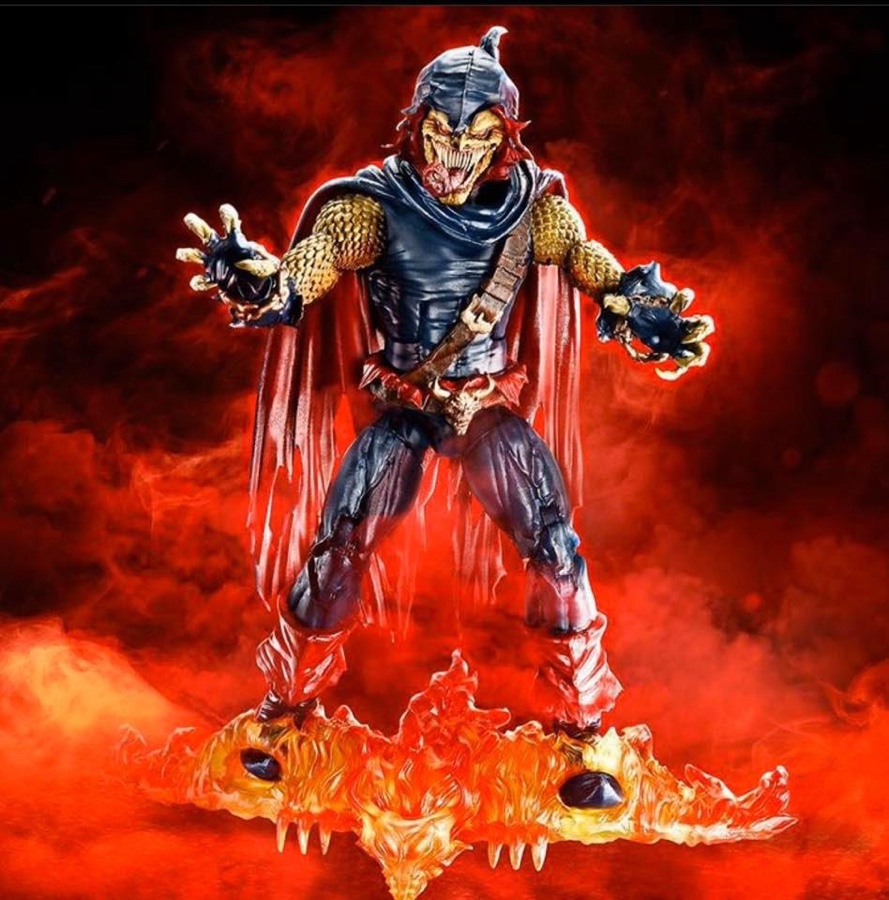 The Fantastic Four and Spider-Man Marvel Legends series both go on sale online on Monday October 28th (that's tomorrow!), so stay tuned for direct links and notifications as soon as pre-orders are live. Hopefully individuals are available of the most popular characters like Vulture, but even if they are, they're sure to sell out swiftly!
What do you think of this quartet of internationally-announced 2020 figures, Marvel Legends collectors? Are you contemplating buying the whole waves to build these new Demogoblin and Super Skrull Build-A-Figures? And if there is a Black Widow wave, what characters would you like to see fill it out?