Products You May Like
Well, against all odds, it looks we can cross another character off my big list of "Marvel Characters Unlikely To Ever Be Made in 6 Inch Scale Form". Lockjaw has consistently placed at or near the top of Marvel Legends fan polls for years now, and a 6" Lockjaw is finally officially on the way—just not from Hasbro Marvel Legends! After teasing fans with it for over a year, the Mezco ONE:12 Collective Black Bolt & Lockjaw set is now up for order! (Oh yeah, that's right–Black Bolt is here too…)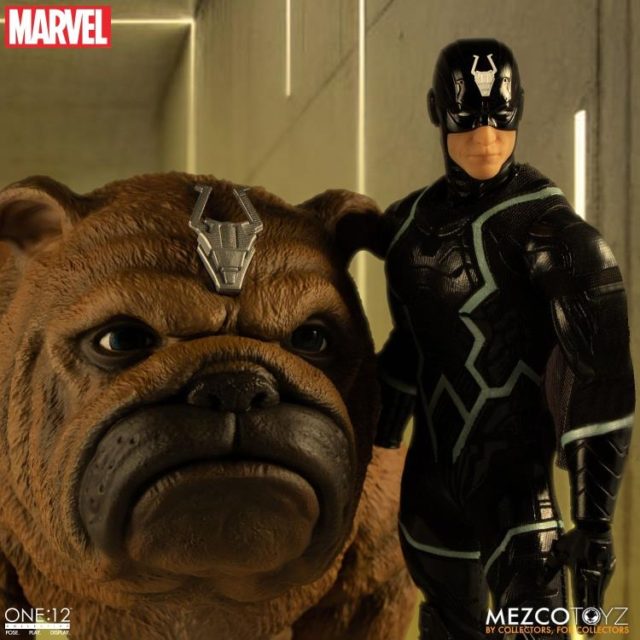 As a giant bulldog-looking creature with zero feasible avenues for potential tooling reuse for other characters, the Inhumans dog just did not seem like he was ever going to be in the cards from any company. So when Mezco Toyz first showed off their Lockjaw ONE:12 Collective figure in summer 2018, it pretty much rocked my world.
But as the seasons came and went with no solicitation for the ONE:12 Collective Black Bolt and Lockjaw two-pack—seasons during which the Inhumans comic books were all cancelled and the five people who watched the whole MCU TV Series forgot it ever happened—I actually started to worry a bit that Mezco was just going to scrap these figures.
However, out of the blue yesterday afternoon with no warning, suddenly an E-Mail arrived announcing pre-orders for Mezco Lockjaw & Black Bolt were open! A surprise, to be sure—but a welcome one!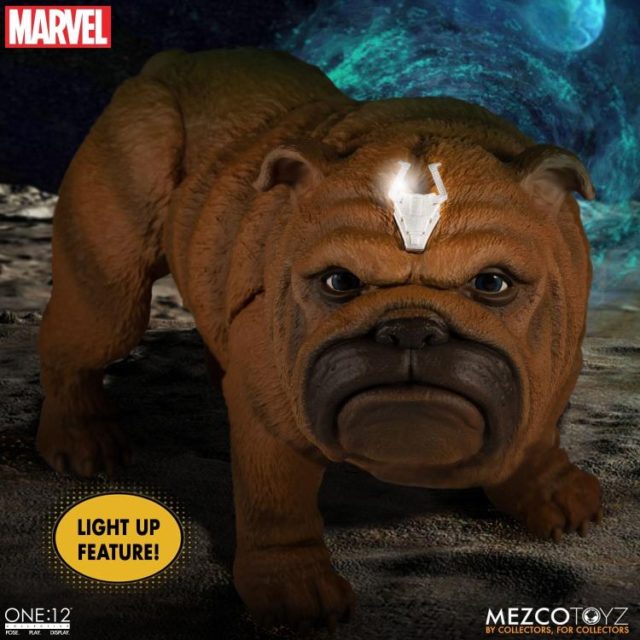 As he's a giant chubby dog, ONE:12 Collective Lockjaw doesn't need—or have—all that much articulation built-in. According to the specs he has six points, which are apparently his neck, four legs and somewhere else. There's no photos in the official pics to indicate Lockjaw's jaw is articulated to open his mouth, so I'm really not sure what the last point of articulation is.
While ordinarily I'd scoff at a 6 POA action figure, this is a special case where we're getting a 100% unique sculpted oversized character that 99% of collectors just want to have standing around in their displays anyway. And hey—he's got a light-up antenna to make up for it! I'll take it.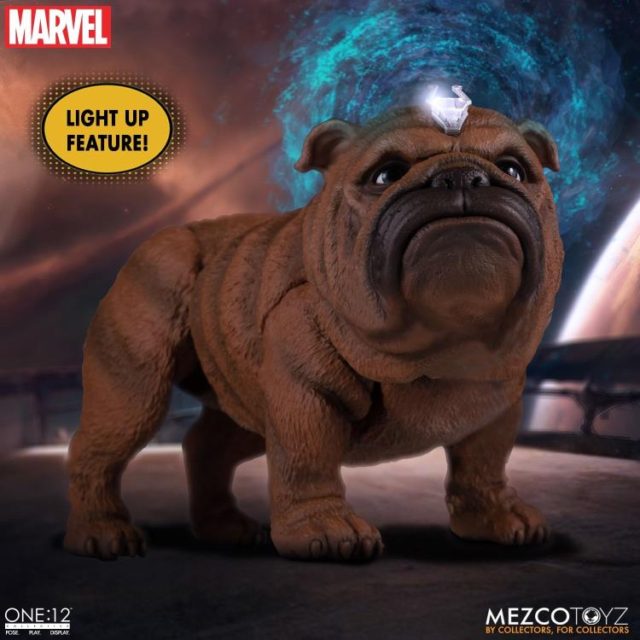 Price-wise, this Inhumans two-pack is going to immediately turn off many folks with its $130 MSRP, but I was actually surprised by how low that price is. With a normal Marvel ONE:12 Collective figure like Black Bolt retailing for a minimum of $80, the jumbo and unique Lockjaw as an add-on for 50 bucks more feels extremely reasonable to me—especially given it's a character that would never be done in Marvel Legends scale otherwise.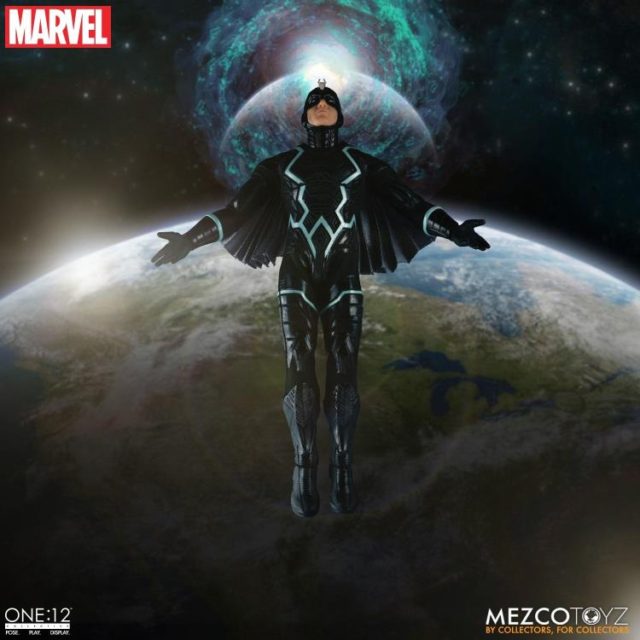 But oh yeah—I have to actually talk about Black Bolt. He's… fine. There aren't exactly legions of Black Bolt fans out there frothing at the mouth for this figure after the excellent Black Panther Marvel Legends Black Bolt 6" figure released just last year, but this version does have some advantages over the Hasbro one.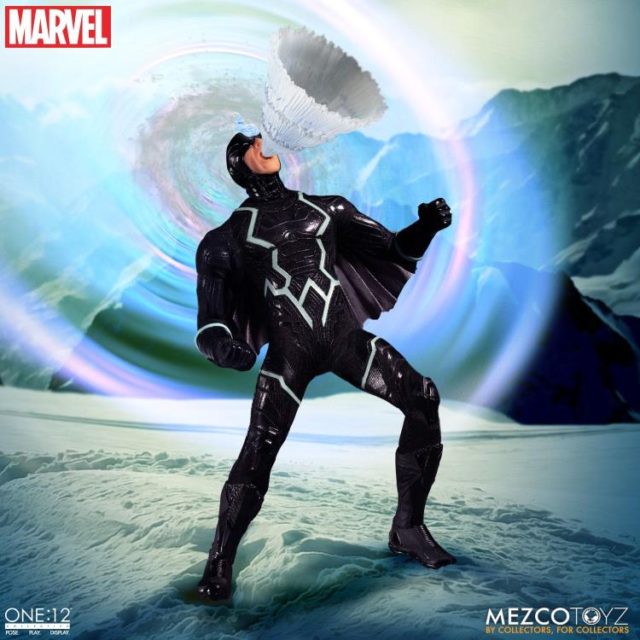 For fans who wants a Black Bolt in actual black costume without paying for the SDCC 2014 Exclusive version, well—now you've got another chance. And if you've ever wanted a sonic scream effects piece or soft goods underarm wings for a 6" Black Bolt, here's your chance.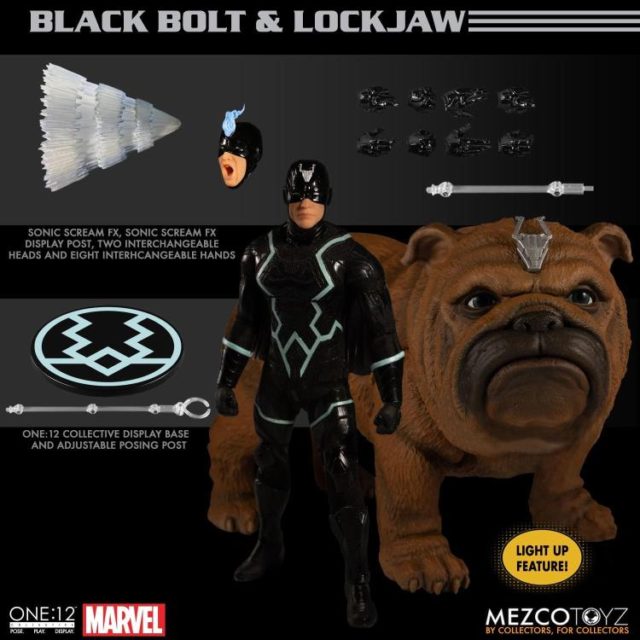 He's also got eight interchangeable hands, a powered up screaming head and the obligatory display stands. And, well… that's about it. Black Bolt is pretty unexciting as far as Marvel ONE:12 Collective figures go, but Mezco has given him the only accessories that really make sense—and let's face it, the "carrot" here is really that Lockjaw figure.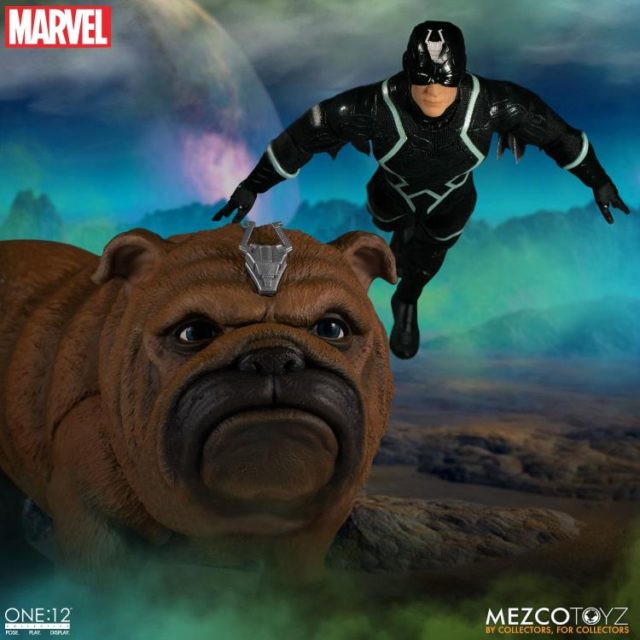 The Marvel ONE:12 Collective Black Bolt and Lockjaw two-pack is now up for order, and is scheduled to be released in June 2020. As this is a much more niche item than Mezco Toyz usually does for their Marvel line, I wouldn't be surprised at all if this set has a low run size and ends up selling out and escalating price-wise on the aftermarket quickly after release. If you know you'll want a Lockjaw Legends scale figure, keep that in mind.
Now that Mezco has done what many fans would have considered impossible by actually producing a Lockjaw six inch scale figure, what do you think, Marvel collectors? Am I overlooking a hidden gem in this Black Bolt, and are you contemplating picking up this unlikely two-pack addition to the ONE:12 Collective Marvel series?