Products You May Like
We're only one week removed from New York Comic Con 2019, but Hasbro is already back at it again with another Marvel Legends 2020 figure reveal! Given the popularity of the PS4 Spider-Man Gamerverse figure from last year, this shouldn't have caught me off-guard—but it did! 2020 Marvel Legends Avengers Square Enix video game figures are on the way—starting with GamerVerse Iron Man!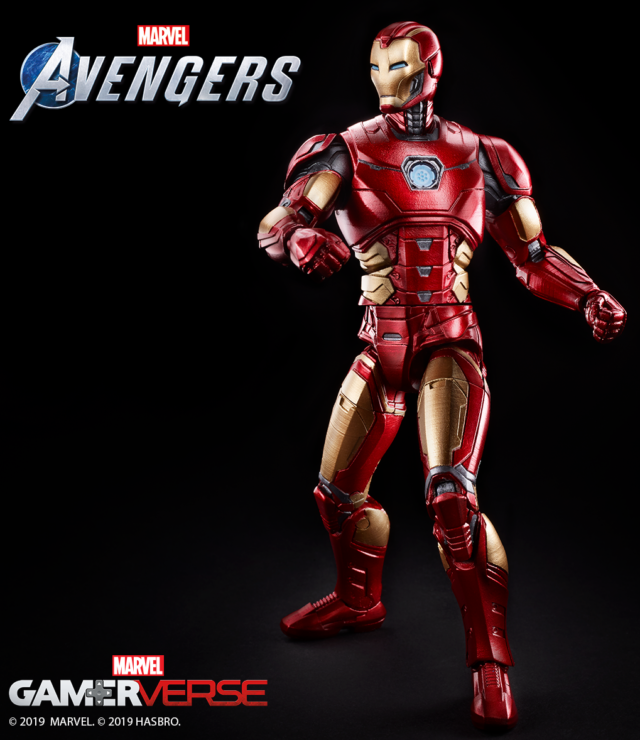 Even though NYCC 2019 was just last week, Hasbro has a barrage of conventions and events that they're still attending over the next month, so we're likely to see at least one or two unexpected new Marvel Legends 2020 reveals most weeks for a little bit now.
But while I had anticipated the next batch of reveals including the Fantastic Four or Spider-Man Build-A-Figures set for the first ML waves hitting retail around the start of the year, Hasbro tossed us a curve ball in the form of the first figure from an all-new piece of media: a GamerVerse Square-Enix Avengers Iron Man Legends figure!
Given how hyped and high-profile that Avengers game coming out next year is, you would think that merch for it being rolled out would have been at the top of my mind. But nope—I honest to God never contemplated any Avengers video game toys being released at all until Hasbro revealed Iron Man this weekend!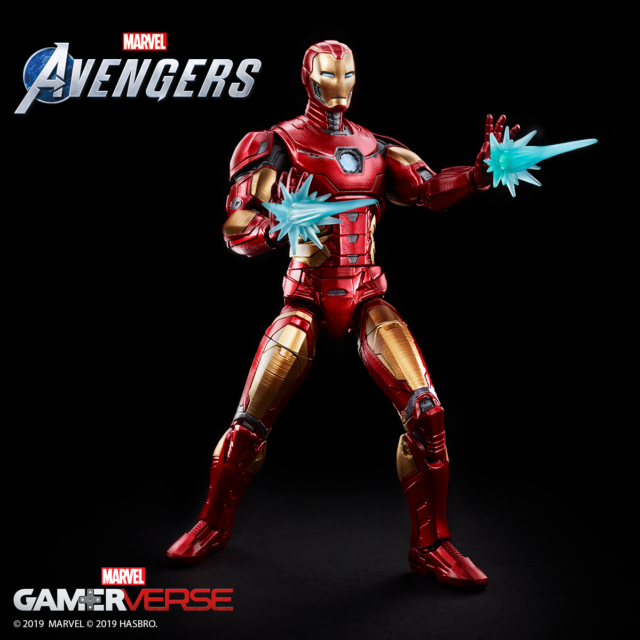 The multi-platform video game (coming to basically every console except Nintendo Switch) is due out on May 15, 2020—so the "Spring 2020" release window for this Iron Man figure definitely seems to be on-point. If Hasbro wants to represent the game in toy form, Spring/Summer next year will definitely be the right time to roll out collectibles.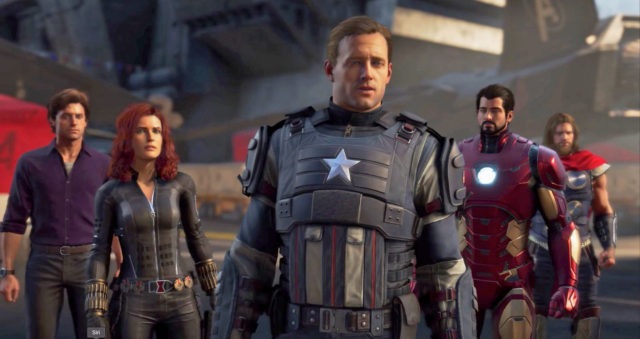 The eight known major heroes in the game are Iron Man, Captain America, Thor, Hulk, Hawkeye, Black Widow, Hank Pym and Ms. Marvel (Kamala Khan). Villains like Taskmaster and Abomination will also appear, so the potential choices Hasbro could go for aren't limited to just the heroic side (though I generally think game-based villains are unlikely based on what we've seen from the Spider-Man PS4 range).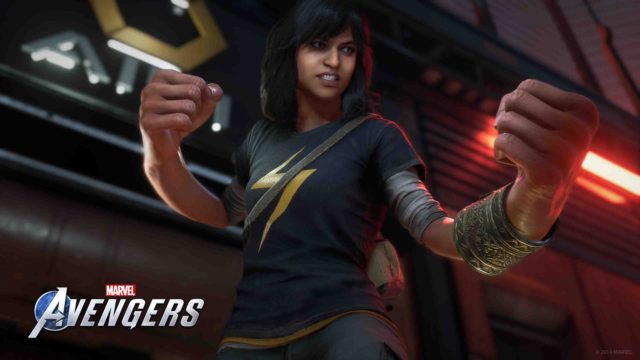 Their designs are all a little different from their usual looks, and I think any of them could make fun toys to join Iron Man as 6" figures. I'd especially enjoy a new Ms. Marvel, though, personally! The world needs more Kamala Khan merch, IMO!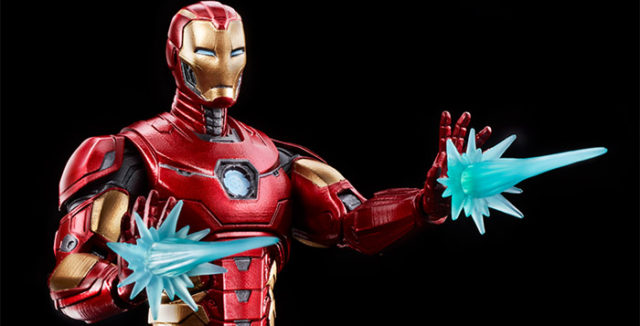 Hasbro hasn't revealed any additional details regarding this Avengers Video Game Legends Iron Man figure yet, beyond that he'll carry the standard $19.99 price-point and ship in Spring 2020. It's unknown if this figure will be part of a whole Build-A-Figure wave or if he'll be a singular item like many recent releases have been. I'll update this site and the Marvel Toy News Facebook/Twitter/Instagram pages once more information is made available.
Were you expecting Avengers GamerVerse Marvel Legends figures, or were you caught as off-guard by this announcement as I was? Are you interested in collecting figures based on these video game designs, and if so, which characters are you hoping for, Marvel collectors?