Products You May Like
Hasbro always brings the Marvel Legends goods to New York Comic Con news-wise, and NYCC 2019 is no exception! While there were a few figures revealed I was expecting (more on that later tonight), there was one that absolutely caught me off-guard because I wasn't sure we'd ever see a Hasbro figure of this man again: a 2020 Marvel Legends Stan Lee figure was revealed at NYCC this afternoon!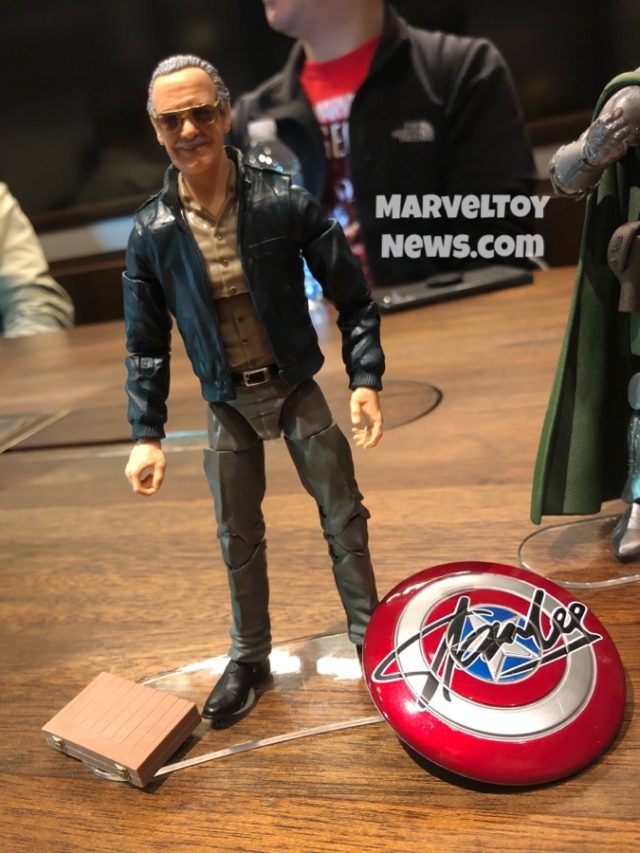 Hardcore Marvel Legends collectors "in the know" have heard all about a proposed ML Stan Lee figure that was seemingly going to be a Build-A-Figure spread across various two-packs of 6" Figures last year.
That Hasbro Stan Lee figure (obviously) never came to fruition, as the two-packs rumored to come with his BAF parts shipped without. Hasbro has never acknowledged that such an action figure was ever in the works at all to this day, so let's chalk it up as a possible idea that just didn't pan out.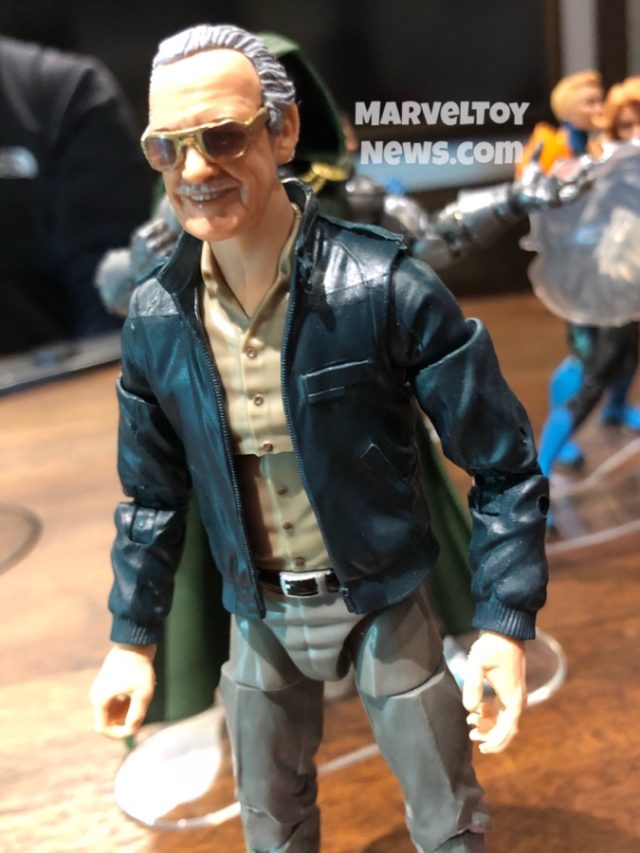 But today's reveal is anything but an unfounded rumor—it's an officially confirmed proper articulated action figure of Stan Lee getting a mass retail release for the very first time ever! While obviously not comparable to a sixth scale Hot Toys MMS or anything, I think the likeness on this figure is pretty solid for a 6" Hasbro action figure. I'm happy with it!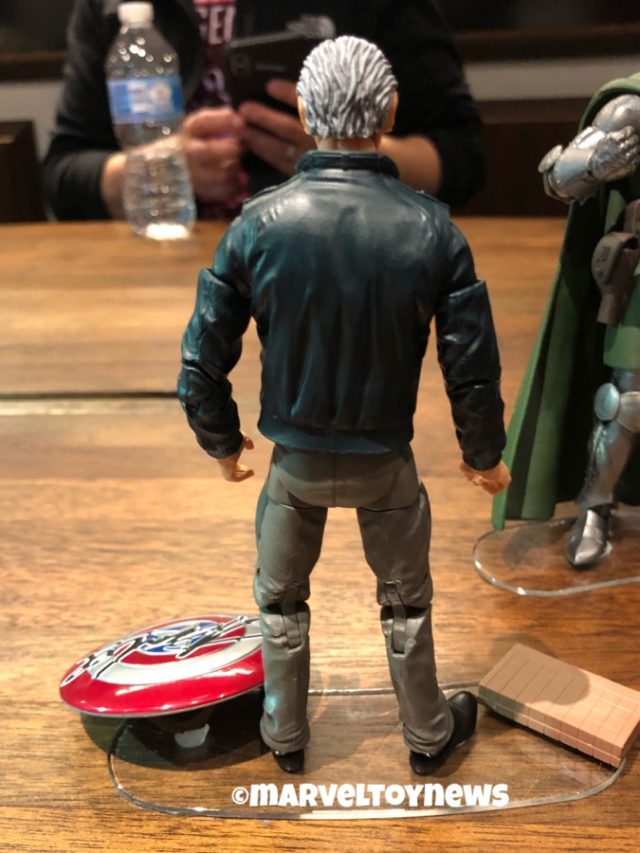 This figure is based off of Stan Lee's MCU cameo in the 2012 Avengers movie, but the costume is casual enough that it can fit into collectors' displays as either a movie based figure or just a toy of Stan the Man Lee as a person… whichever is preferred. This was a purposeful choice made by the Hasbro design team and not just a happy accident according to the team at today's interview!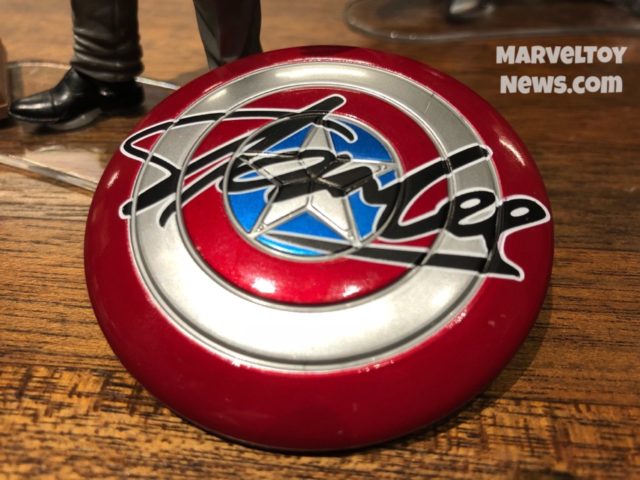 Stan will come with a metallic Captain America shield with an actual replication of Stan Lee's signature on the shield. This is a bit of a meta accessory, but I think it looks outstanding. Love this! It would be cool if we got a full-size prop replica version of this, but I'm not sure if that's too niche to have a market, unfortunately.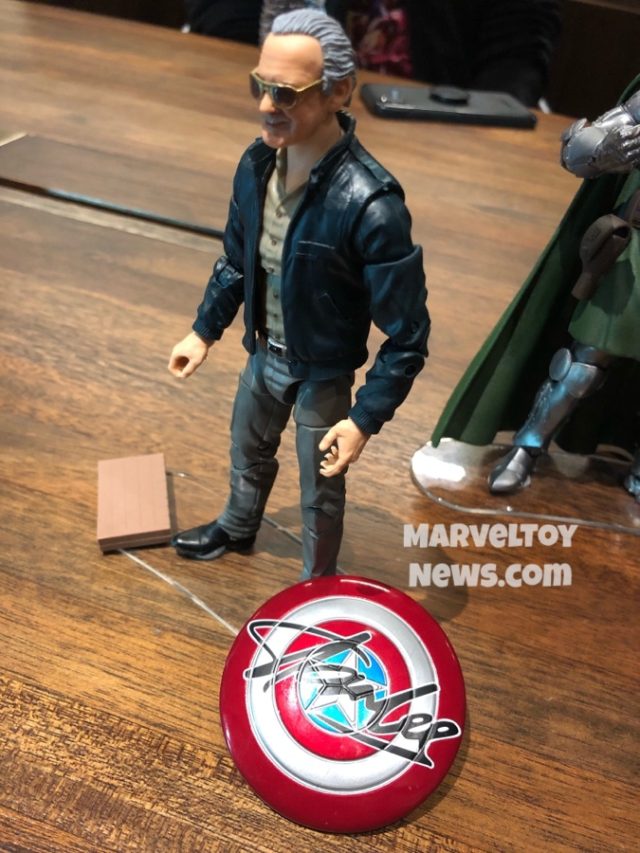 The Stan Lee Marvel Legends 2020 figure will be released in Spring 2020, and will come in boxed packaging similar to the 80th Anniversary Series. He'll be available for pre-order first via Target, but Stan is NOT an exclusive and will be available from many other places once he starts shipping. If Target isn't your preferred avenue to order from, just hang in there! There will be plenty of Stans to go around everywhere!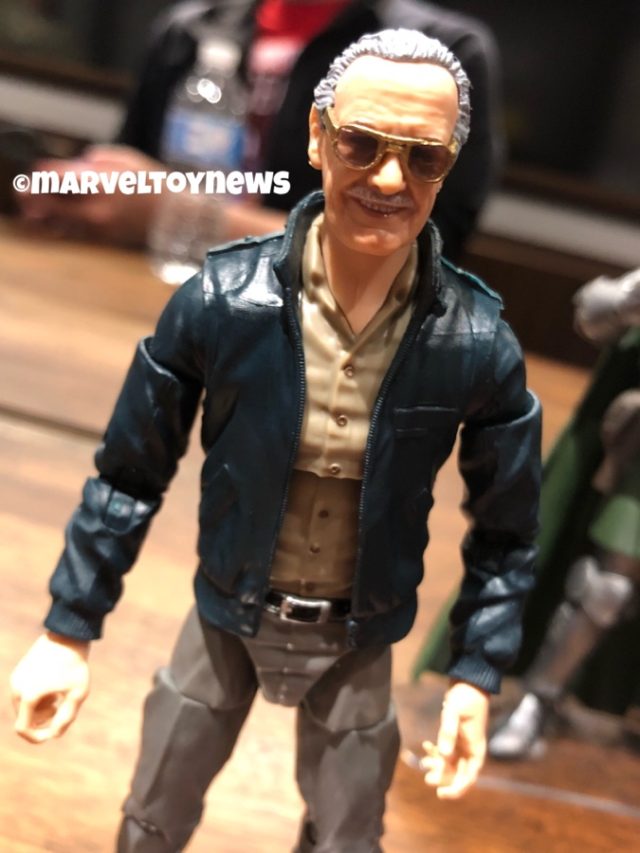 I'll be posting continuing coverage on the Marvel Toy News Facebook, Twitter and Instagram Pages throughout the weekend, so be sure to follow those pages if you don't already if you're interested. Lots of photos I don't have space for in these articles will be uploaded exclusively on the MTN social media pages!
Now that the most iconic and requested creator of all-time is getting an official mass released Legends figure, what do you think, Marvel collectors? Is this a must-have for you, and would you be interested in other creators or other versions of Stan Lee?