Products You May Like
New York Comic Con 2019 has come and gone, and while the number of Hasbro Marvel Legends 2020 figures revealed was probably a bit less than what some fans hoped for, Hasbro still showed off some good stuff—especially keeping in mind that they have four more international conventions in the next month still. I talked about the Stan Lee and Fantastic Four figures previously, so that just leaves the new X-Force Legends Sunspot, Warpath and Deadpool to discuss…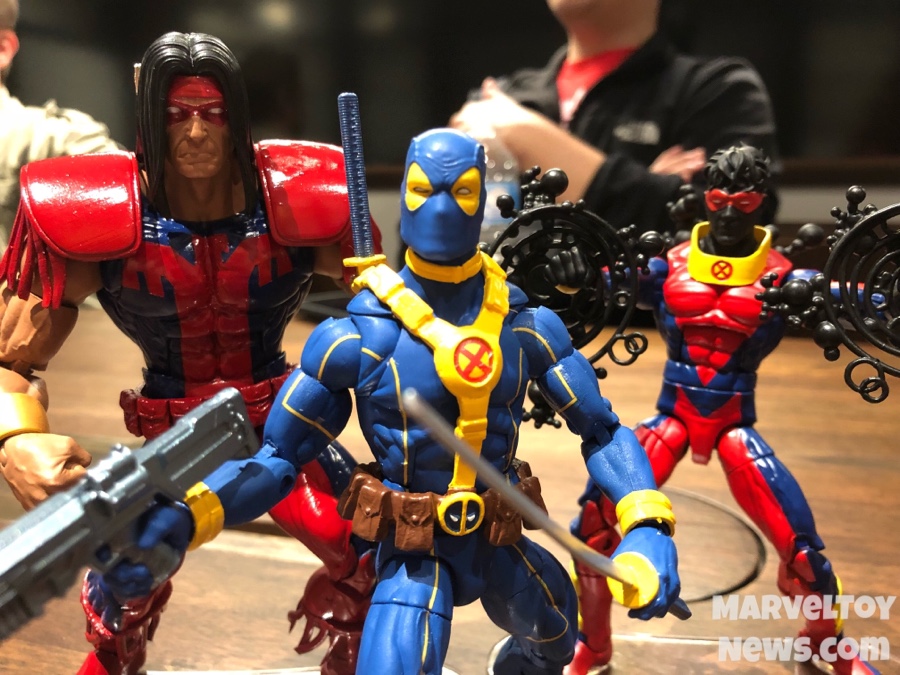 With Hasbro dropping a truckload of new reveals at San Diego Comic Con this year and having a full plate of other events between SDCC and the end of the fall, I wasn't sure exactly what to expect quantitatively as far as NYCC reveals go this year.
It turns out the exact quantitative figure ended up being eight:
Johnny Storm (Human Torch)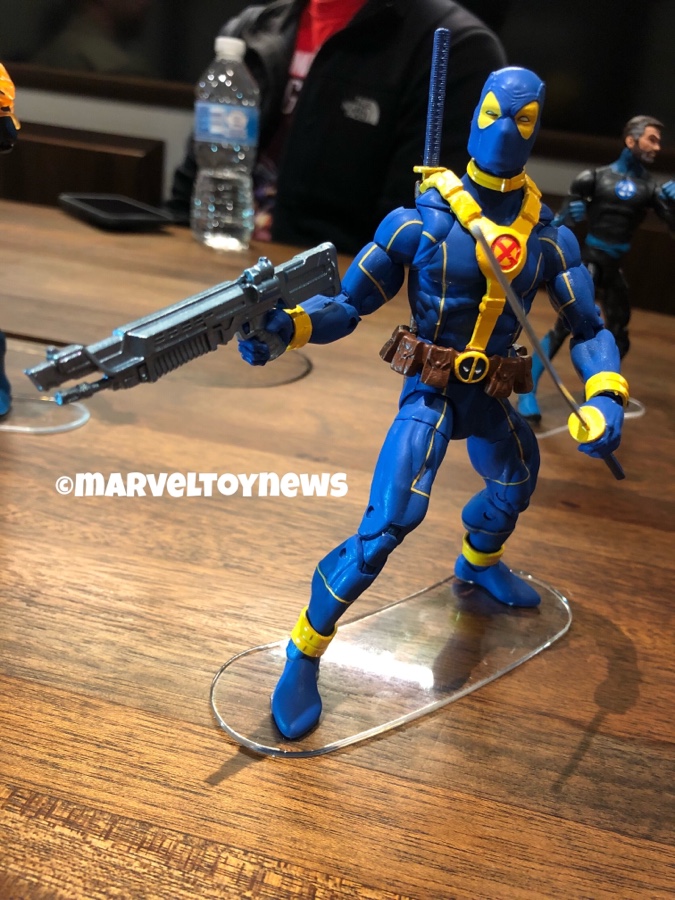 The latter three figures on that list are part of a new Deadpool/X-Force Marvel Legends series due out in fall 2020, which will be made up of seven figures plus the highly-anticipated Strong Guy Build-A-Figure.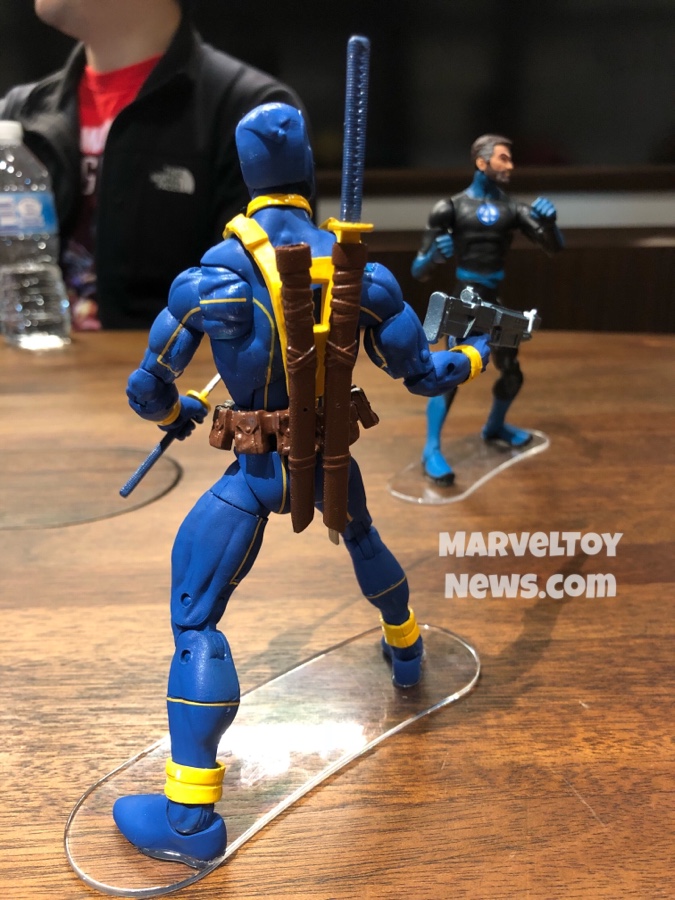 To many, a new blue-and-gold Deadpool X-Men costume figure is going to be a bit of a dud given how terribly obscure this outfit is in the comics (with only a few panels of existence).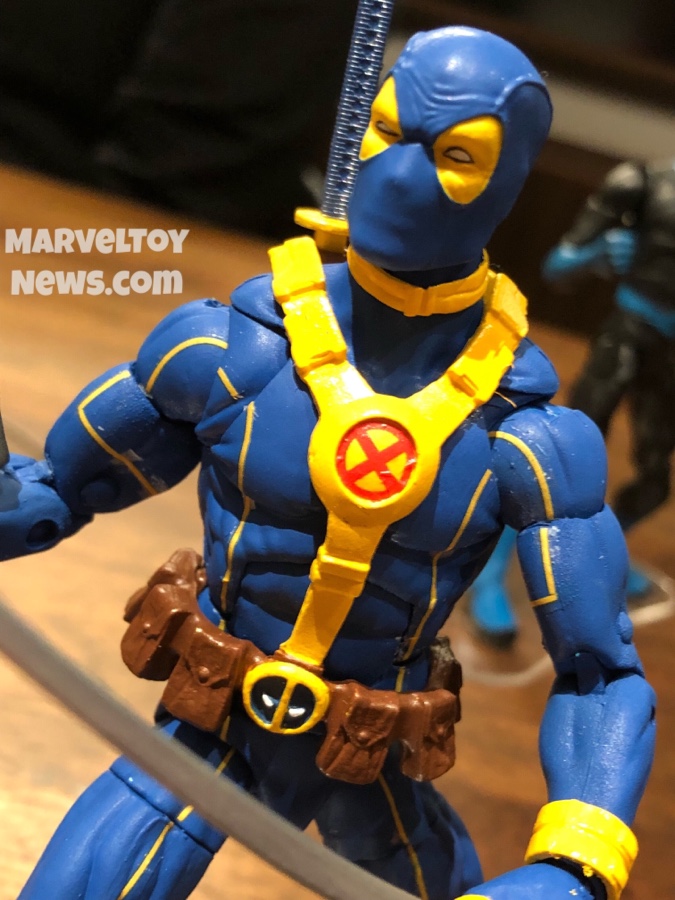 That said, this is legit my favorite Deadpool costume, and I don't mind seeing it updated so many years after the original two-pack version. Thumbs mostly up.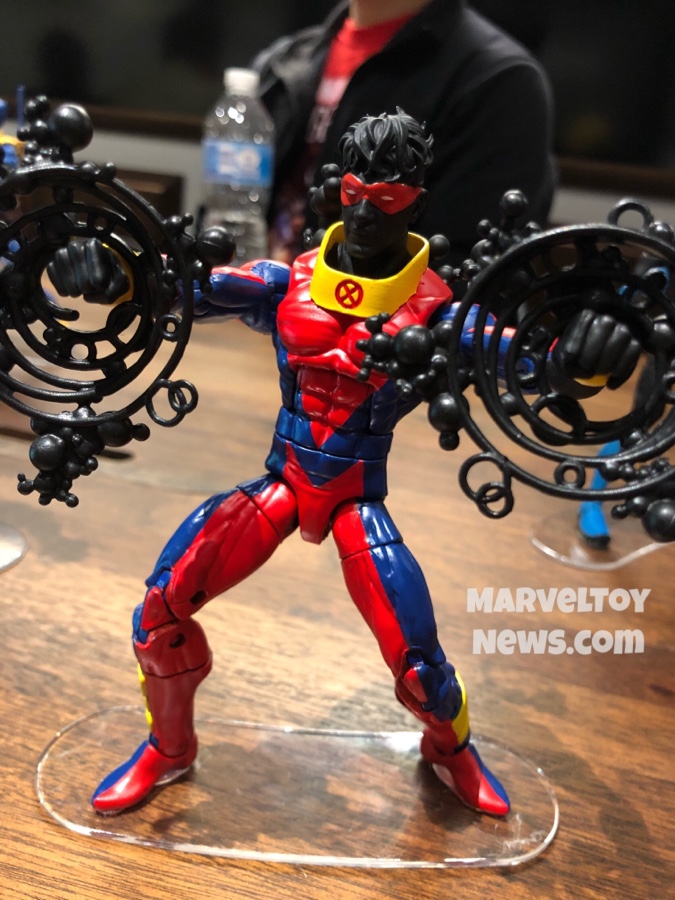 Next we've got my favorite action figure that debuted at the entire convention: Marvel Legends Sunspot! New Mutants are my jam, but I have such fond memories of playing with my Toybiz X-Force Sunspot figure in this costume that I'm really psyched to get a new and improved version in that specific red and blue uniform.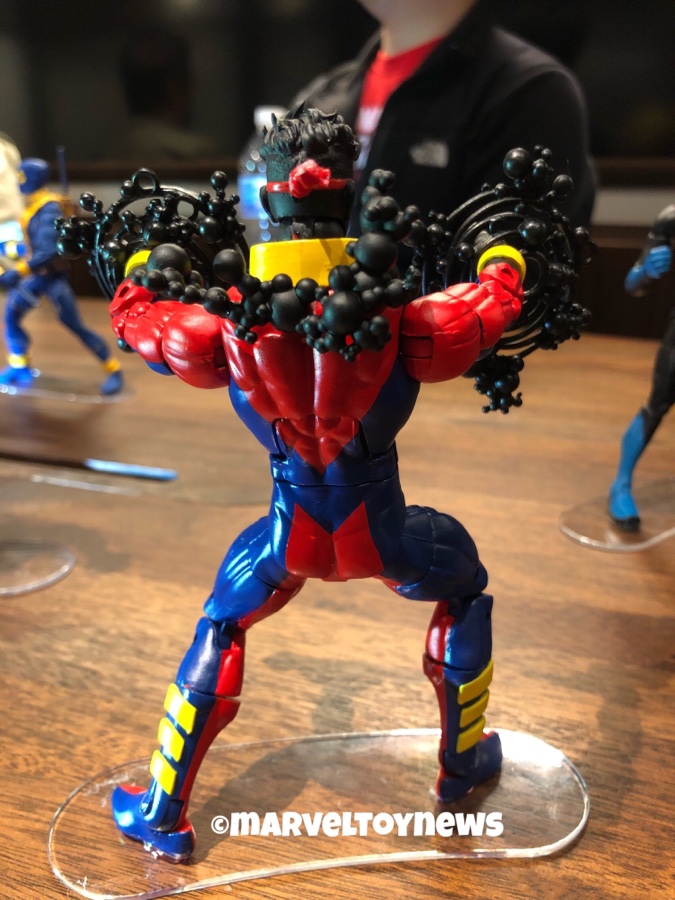 ML Sunspot comes with the "same old" cosmic effects pieces we've seen a billion (hyperbole) times before, but I don't really mind—these really are the ideal effects to use for Roberto. The team said they're looking for ways to get new atomic symbol and lighting effects into the line when they can make it cost out.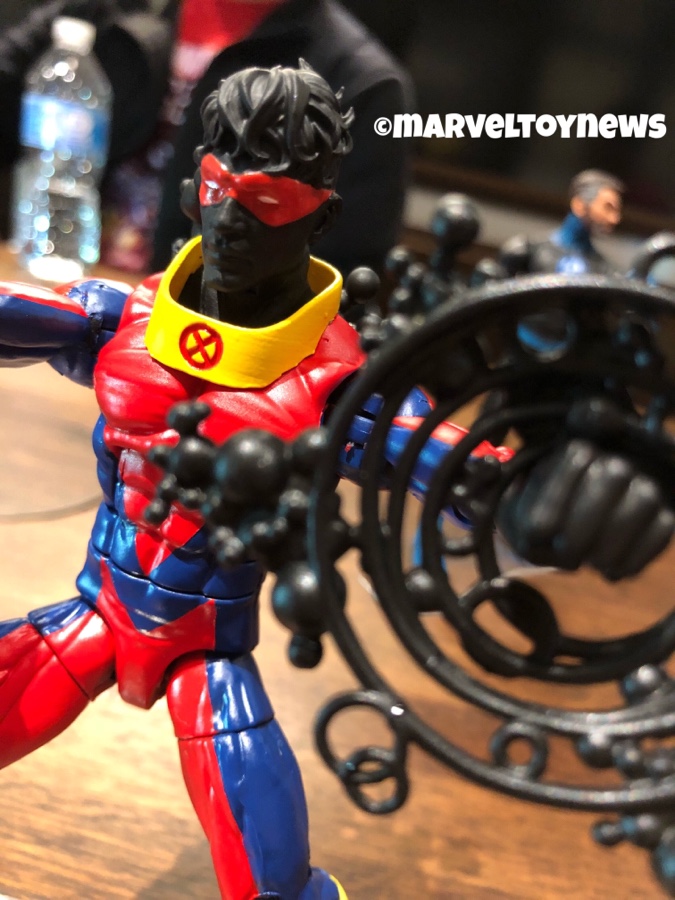 This Sunspot 6" figure looks downright perfect to me, and I love how well his size contrasts with the last figure revealed for the wave at New York Comic Con…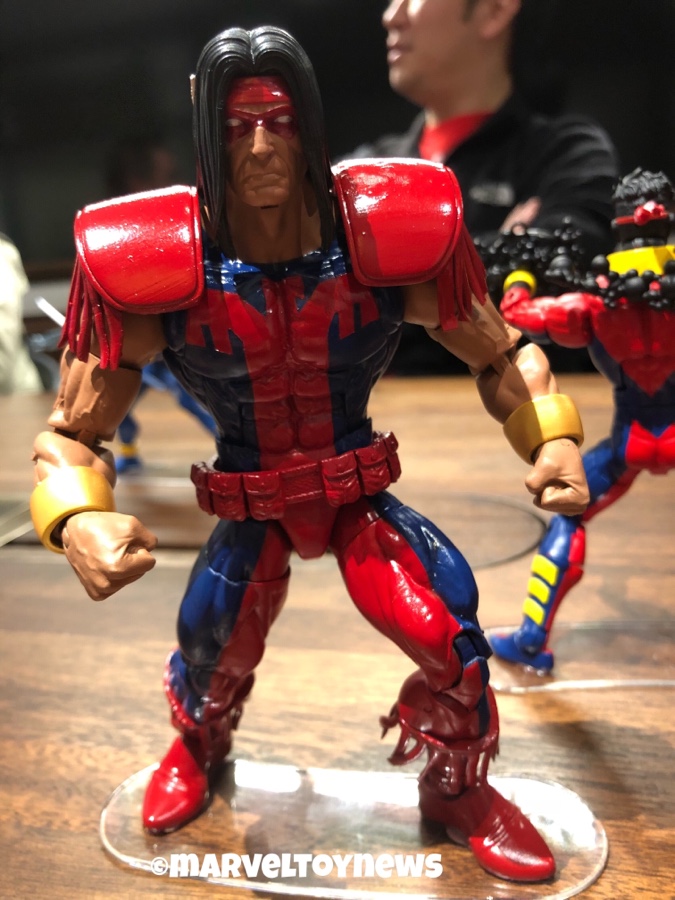 …Marvel Legends Warpath. While we previously got a Warpath (and X-Force variant) in an exclusive two-pack with Blue and Gold Deadpool years ago, not everyone snagged that figure way back when and a whole new generation of collectors would still like a crack at an updated James Proudstar.
I would have preferred the more iconic yellow belt on this figure (although Warpath did wear a red belt as well during his X-Force days), but I've otherwise got no real complaints about this figure.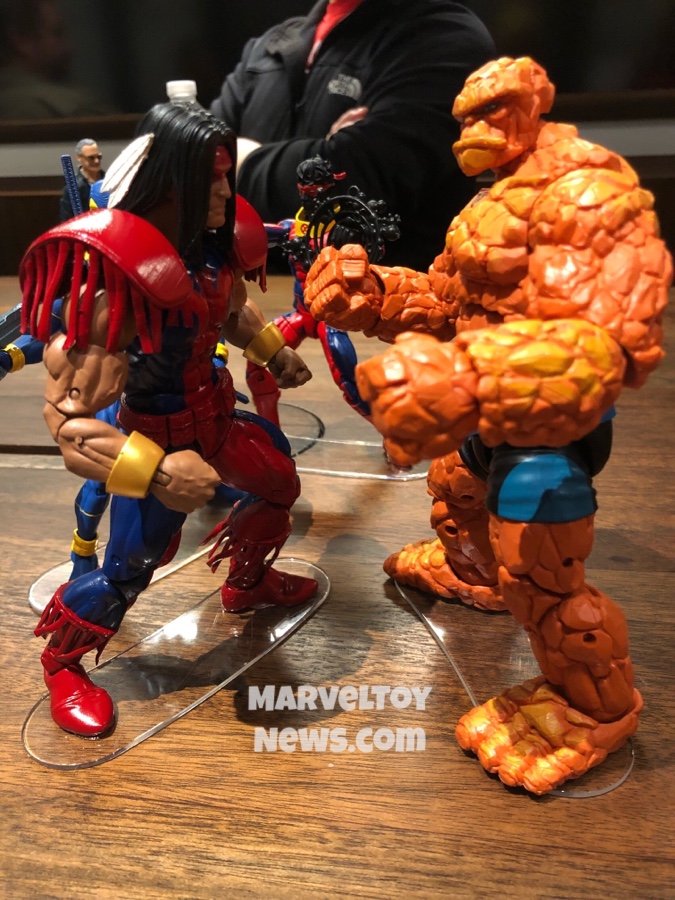 Warpath is noticeably larger than your standard six inch Legends figure, so he squares off well against The Thing. I don't know if this will be a "hot" figure once it hits, but I'm sure those building X-Force will be happy to have it.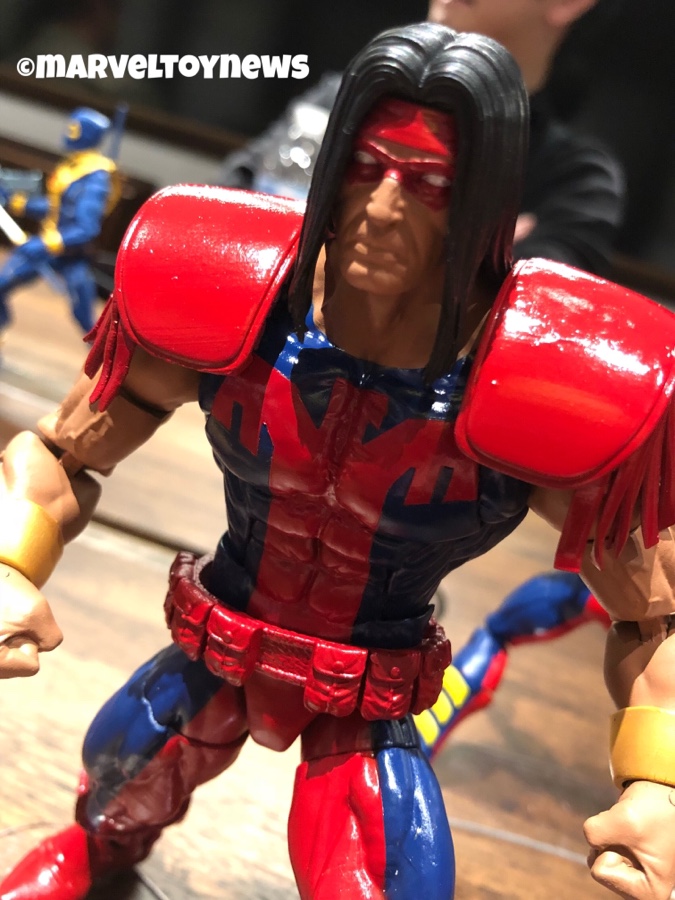 Fear not if Hasbro hasn't gotten to your favorite character just yet, 90s X-Force fans! I did ask during the Hasbro interview about the possibility of the 90s X-Force lineup being completed in Marvel Legends form, and the team let us know (without hard confirming anything, obviously) that they're well aware that the characters they need to complete the lineup are Siryn, Rictor, 90s Domino and Feral.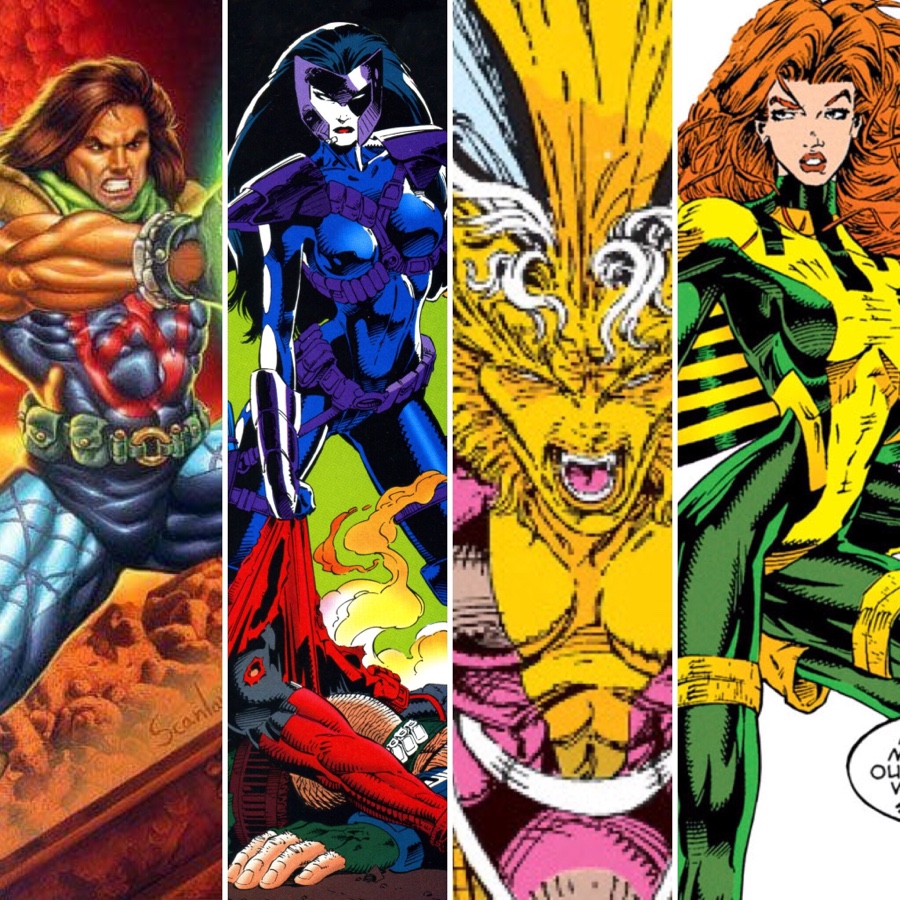 While obviously that's not official confirmation of anything, knowing that the Hasbro Marvel Team is keeping tabs on what's remaining gives us a pretty fair tease that the lineup is going to be completed. The design team also mentioned that a Kane figure has already been sculpted, although isn't necessarily in the plans right now.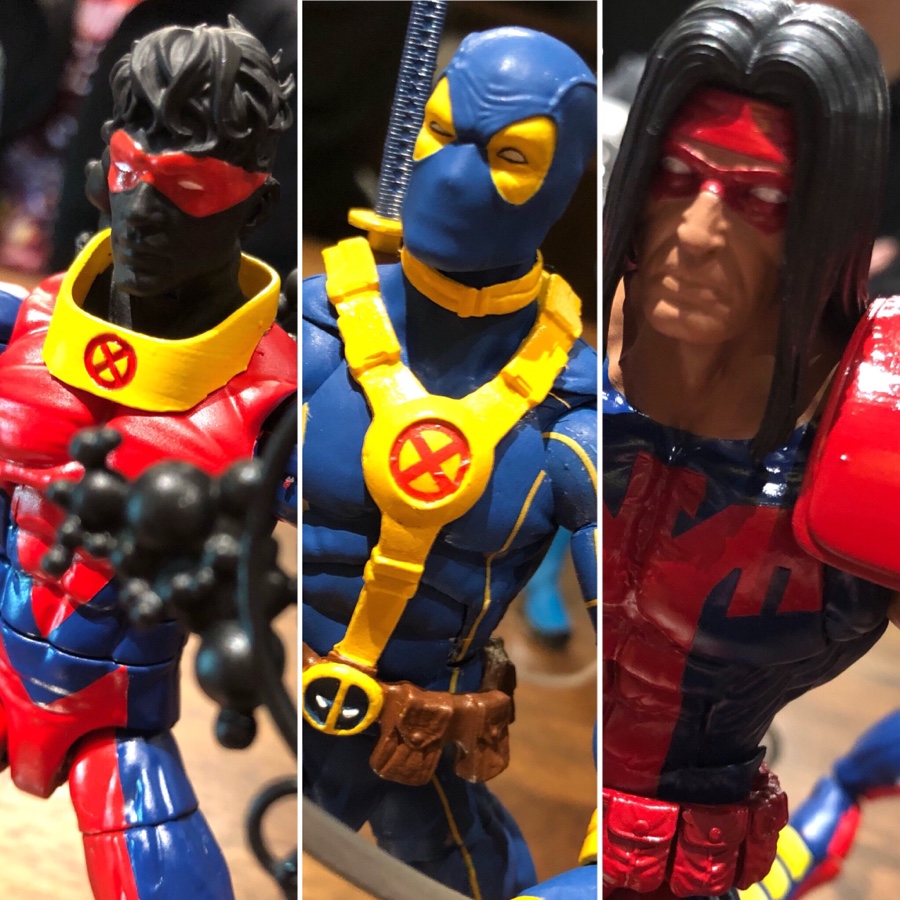 As this wave isn't set for release until fall 2020, expect pre-orders for the new Deadool & X-Force Marvel Legends series to open online in spring/summer 2020. I'll post an update here and on our social media with direct links once ordering opens up.
How do you feel about the trio of 2020 Marvel Legends X-Force figures that debuted at NYCC last week? Are you interested in seeing the 90s X-Force lineup completed, or are you satisfied with the characters that we've gotten from the series to-date?