Products You May Like
The game has changed, and everyone should be afraid. 
Mr. Robot Season 4 Episode 1 took a major key player out of the equation for good, and it's unclear how this wonderfully written and directed drama series will come to an end. 
Angela's death was no surprise.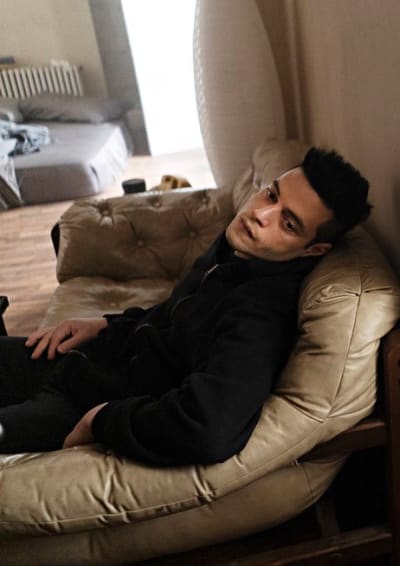 Viewers have been expecting it since her rise up the ranks on Mr. Robot Season 2, and given how Mr. Robot Season 3 concluded, it certainly felt like a full-circle moment to end her storyline on "Unauthorized."
Related: Enjoy UNLIMITED access to thousands of Movies and TV shows with Amazon Prime Video
Angela had become a liability, and her death had a much more significant meaning than anyone could have anticipated.
Whiterose always promised to reunite her with her mother, but little did she know it would be in the afterlife. 
As cutthroat as Whiterose is, one would think she would have opted for a more creative death than some bullets to the brain. 
If you watch Mr. Robot online, you know she's been at the wheel of much of the deaths that have occurred throughout the entire run of the series. 
Whiterose: She made her choice.
Price: Choice? No, that's not allowed when it comes to you. No, you did this to her. You recruited her, and you killed her.
Whiterose: And you let it happen, didn't you? It wasn't without a valiant attempt on your part though. Trying to talk some sense into her. It isn't your fault that she wouldn't listen.
Angela's death was needed to propel the story forward, and it's just a shame that Darlene is too busy wallowing in the past to recognize that work needs to be done. 
It's almost as if Darlene and Elliot have swapped places on Mr. Robot Season 4.
Darlene has become sloppy as a result of everything that transpired on Mr. Robot Season 3. She lost everything and felt somewhat accountable for the death of Angela.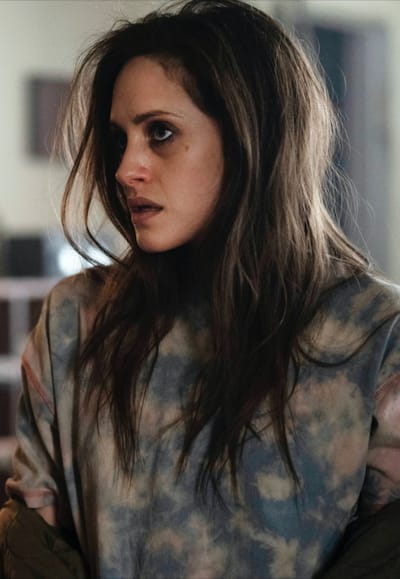 Darlene knew Angela was going down a dark path and that leaving her alone could result in several things happening.
But nothing good was ever going to come of leaving her alone, and that's why Darlene thinks she's seeing her in the street in the same clothing she died in. 
I hope you enjoy your last Christmas, my dear Elliot.

Whiterose
It wouldn't make sense for Whiterose to pull off a fake death for Angela. It's completely out of the question at this point.
There would be no need to use her as a bargaining chip to keep Elliot in line because she could just as easily threaten the life of Darlene to get some results. 
Elliot surprisingly managed to hold up better than Darlene in the aftermath, but it was as clear as day that he was putting the death to one side of his mind to focus on what actually mattered: The takedown of Whiterose. 
Elliot is a smart individual, and that's largely why he's survived so long. Every single time he's stared death in the face, he's found a way to defy the odds and prove his worth. 
Related: Mr. Robot to End With Season 4
But his luck appeared to have run out when someone played by none other than Sam Esmail — the creator of the series — gave him a lethal dose of drugs, before returning to bring him back thanks to some Narcan. 
Woman: Our team has an update on the shipment hack we obtained from Mr. Alderson. It appears it will grant us the clearance we need by the end of the year. It's October now, so that's two more months we'll have to wait.
Whiterose: Just in time for the holidays. What is it?
Woman: Mr. Alderson is a good for nothing wretch that is not to be trusted.
Whiterose: Oh, monsieur, you needn't worry. Once our product ships he will have served his purpose and then he can be terminated.
Woman: In the meantime, he needs to be kept on a short leash and trained not to bite his Master.
Whiterose: Very well then, send him a reminder of what's at stake should there be any interference.
There was no way Elliot could have died in the first episode of the final season.
That's not how TV works unless the following episodes are all flashbacks.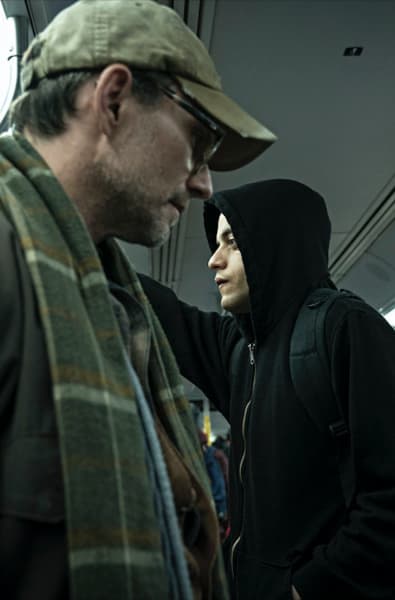 The most intriguing aspect of this last-minute twist was that we got the revelation that these men in Elliot's apartment were not Dark Army.
Price seems to be going after that retribution that his daughter vowed to get on Mr. Robot Season 3 Episode 10. 
There's no telling what kind of resources Price has, but it's clear he feels awful about allowing his daughter to be killed in front of his very eyes. 
It's hard to imagine Elliot not wanting to work with Price, especially after he learns the truth about who Angela's father is.
However, it's possible that there will come a point in which Elliot will lash out when he actually starts to grieve the death of his onetime love interest. 
Price: She was my daughter.
Whiterose: I'm sorry for your loss.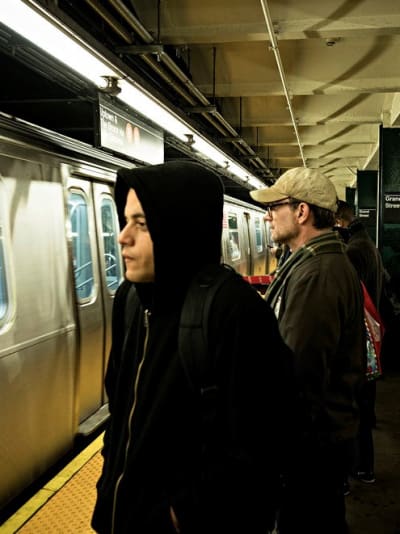 But Price is probably resigned to the fact that going against Whiterose will earmark him for death.
Heck, the whole world is Whiterose's at this stage, and everyone is just living in it, waiting for their number to be up. 
That's just the way Whiterose likes it, and she's going to have so many loose ends to tie up when the operation is finally over.
Too many people know too much about all the schemes over the years, and that's problematic.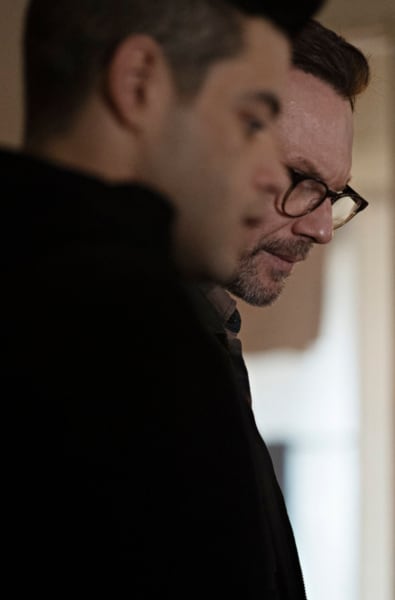 It wouldn't be surprising for Tyrell and Dom to join the fight.
Related: The Walking Dead Season 10 Review: A Breathtaking Return to Form
Tyrell is still very cut up about losing not only his wife but his child. He traveled this route in life with the aim of having power for his family. 
Now, he's like a King who isn't reaping the rewards that come with it. He gets to make decisions, sure, but beyond that, what does he really have?
Then there's Dom. Poor Dom's career and life imploded thanks to Darlene's decision to steal her FBI badge. 
Dom is living on the edge, scared shitless that her friends and family are going to be murdered if she steps out of line. 
Was anyone else stunned when the taxidermist was revealed to be working with Irving and Whiterose?
For a second, it seemed like Dom was taking a genuine interest in the woman her mother was trying to set her up with. 
But it just further proves how there are eyes everywhere and that it's going to be difficult for anyone to make a move against the villains. 
In essence, every single character could be described as villains, but at least some of the former villains are starting to wise up to the carnage that Whiterose in power is causing. 
"Unauthorized" was a perfect way to set up the last-ever season.
What to Watch Next Week: The CW Shows and The Walking Dead Return, ABC's Stunt Casting & More!
The callbacks to previous episodes were perfect, and the addition of Sam Esmail's wife, Emmy Rossum (Shameless), was quite the surprise. 
Buckle up, Mr. Robot Fanatics, because this train has left the station, and it's going to be a high-speed journey until the finish line. 
What did YOU think of all the twists and turns?
Are you convinced Price is working with people outside of Dark Army?
Hit the comments below. 
Mr. Robot continues Sundays on USA Network.
Paul Dailly is the Associate Editor for TV Fanatic. Follow him on Twitter.