Products You May Like
When Diamond Select Toys acquired Gentle Giant last winter, my number one fear was that it might mean the end of the long-running Skottie Young Marvel Babies Animated statues series. Thankfully, the line has actually thrived under DST with a new lower price-point, and at NYCC 2019 this weekend, three free Marvel Animated statues made an appearance: Doctor Strange, Elektra, and a crazy new version of Deadpool!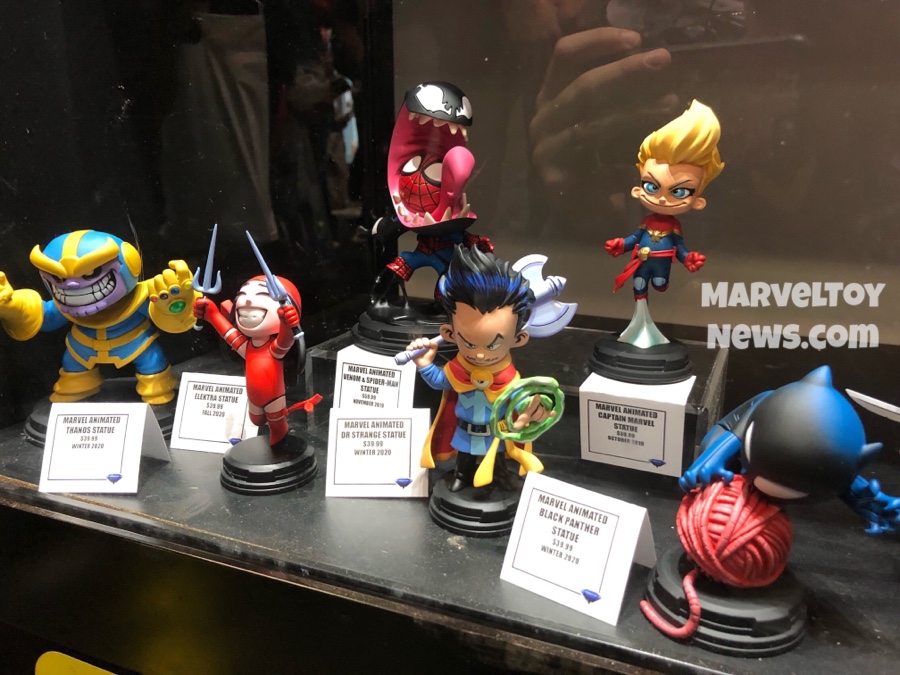 Diamond Select Toys always has one of the most expansive selections of statues on display at New York Comic Con of any company in attendance, and this year was no exception.
But what was a little special and different was that this year, Gentle Giant Ltd. products like the Marvel Babies statues inspired by Skottie Young were on display at the DST NYCC booth for the very first time ever!
Along with the previously solicited Thanos, Black Panther, Captain Marvel and Venom/Spider-Man, three new pieces appeared…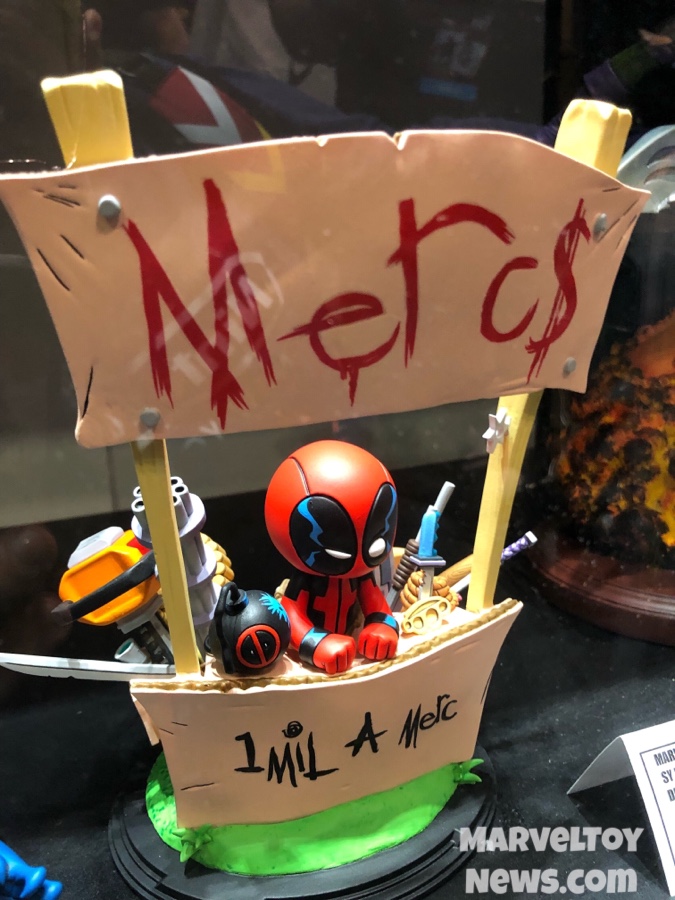 It's been several years since the first Skottie Young Deadpool statue was released in the Gentle Giant Animated series, so it's far from stunning that we're getting a new Deadpool. But what is a little surprising is that this is a rare oversized, deluxe Marvel Animated Statue!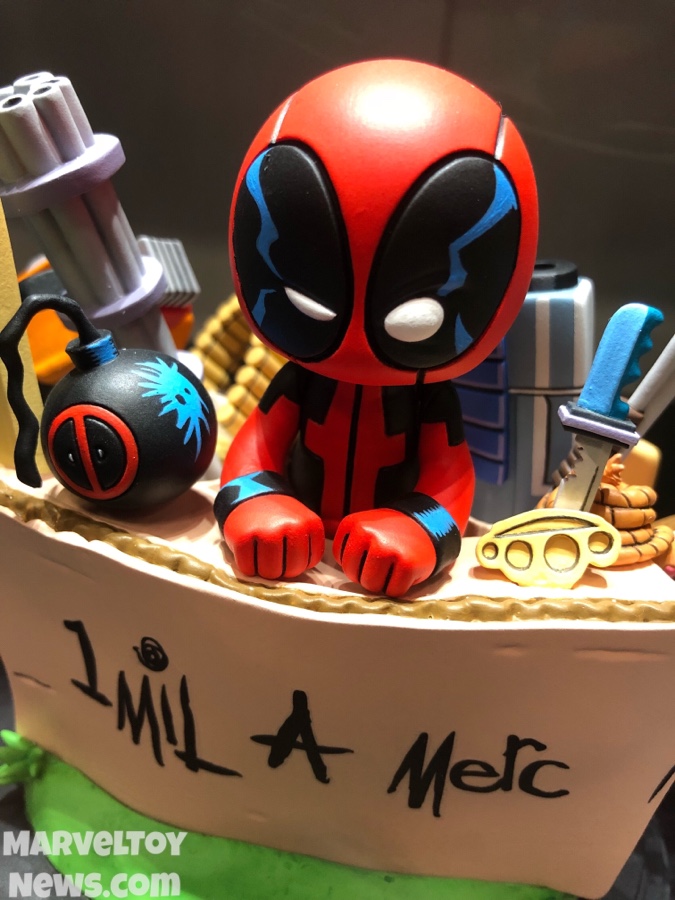 The "Mercenary Booth" environment for this statue is pure joy, and I like that this Deadpool looks a bit more devious than the original version produced a few years ago. The placard says this will be priced at $39.99, but I'm certain that must be a mistake. For this large and detailed a resin, that price is inconceivable.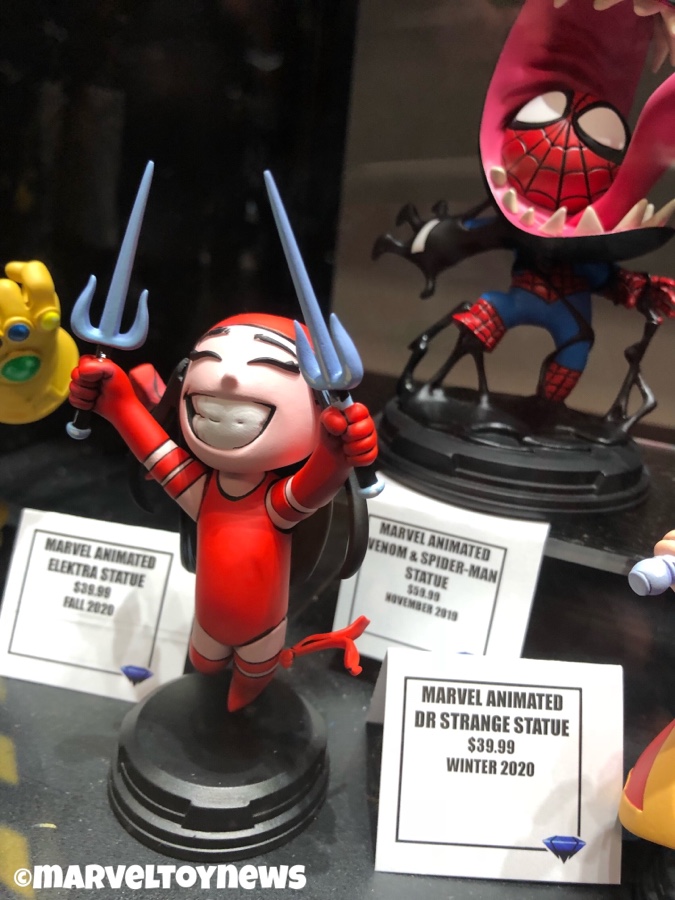 A character I absolutely wasn't expecting to see appear on display is Skottie Young Elektra! I never think of Elektra as being an especially popular character, but merch keeps being released for her and selling out, so clearly there is a real market for her.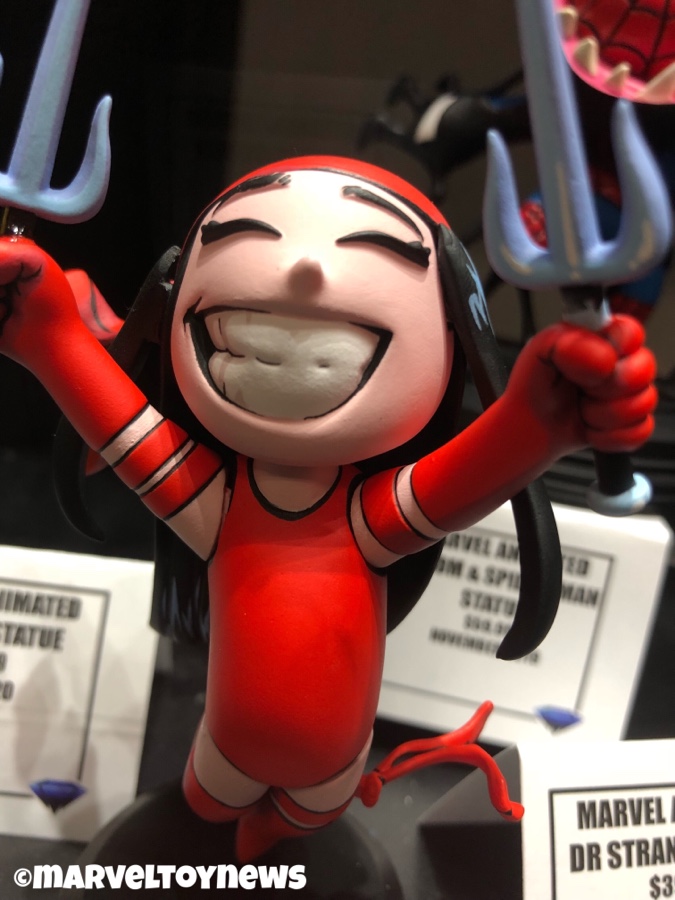 The innocent happiness on Elektra's face is all-out adorable, and even though she's not a favorite of mine outside of Netflix, I'll be happy to add her to my ever-expanding shelves of these mini-statues.
The final premiere is a character long-expected: Skottie Young Doctor Strange! The swirling magic effects piece, the cutesy Eye of Agamotto, the axe and cocky look on Dr. Strange's face… this is complete win. Can't wait to order this one!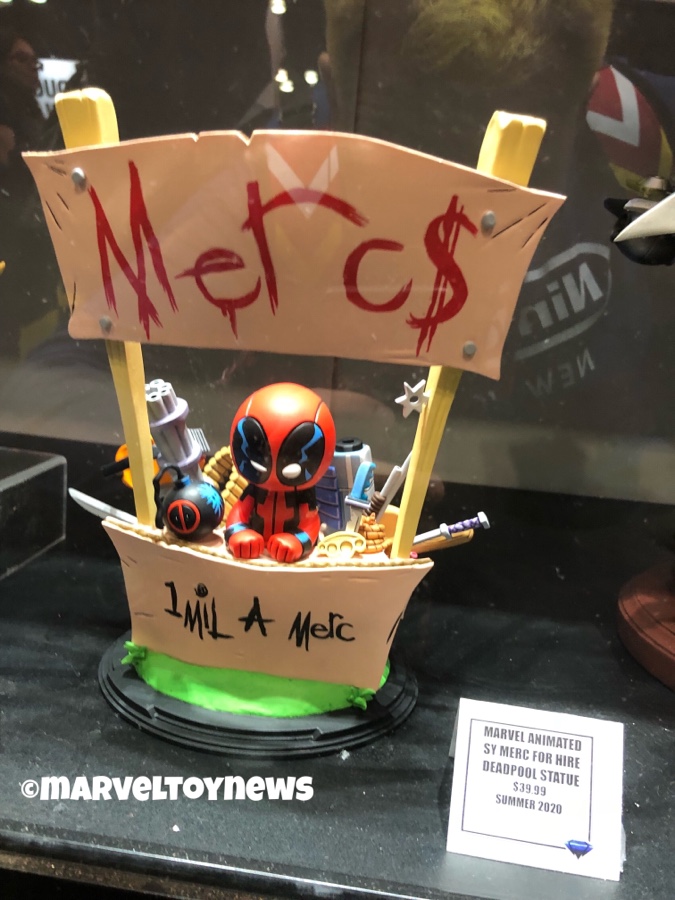 Marvel Animated statues are available for order via online retailers such as EE and BBTS, and are also carried at some comic book and specialty stores. I'll post an update once Diamond Select Toys solicits and open pre-orders for this new trio of reveals.
What do you think of the newest triad of entries in the Skottie Young Marvel Babies Statue line, Marvel collectors? Were Doctor Strange and Elektra characters you hoped would get this mini-Statue treatment, and who would you like to see in resin Animated figure form next?