Products You May Like
Diamond Select Toys has come out strong over the last several weeks, with what seems like a new Marvel Select figure being released in stores every other week! Last month it was the exceptional Psylocke Select figure and a comic-based Sandman I think is pretty underrated. And now, the Marvel Select Captain Marvel figure in her Starforce uniform is starting to ship out via online and comic book stores! But can she compete with the Target exclusive Legends version released many months ago…?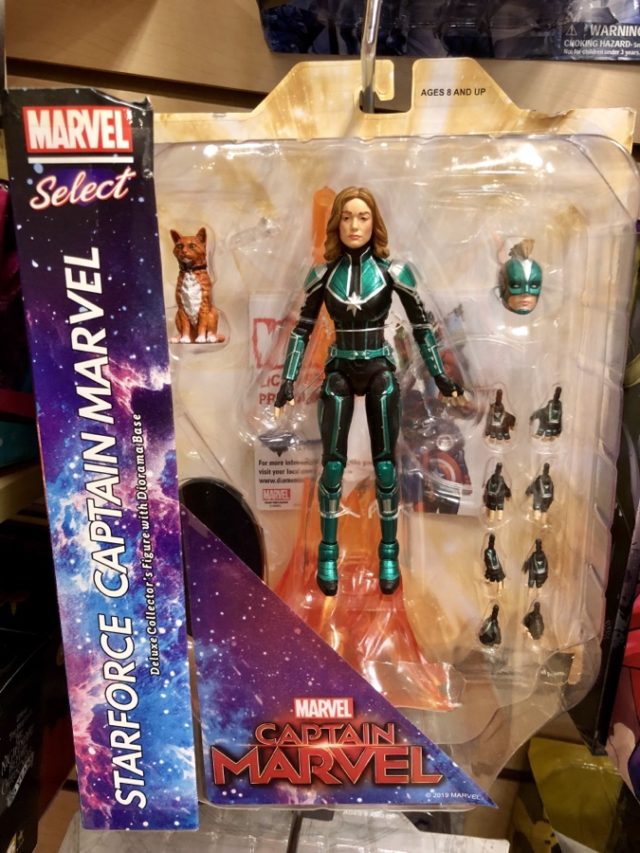 While there was excitement abound for the X-Men Marvel Select Psylocke figure released several weeks back—and even some buzz for the DST Sandman figure that followed her up—this latest DST arrival has had, well… less hype around her!
Is it because Diamond Select collectors prefer comic book based action figures to MCU movie based ones, or does this Starforce Captain Marvel action figure (with Goose the Flerken!) just underwhelm? Let's take a look…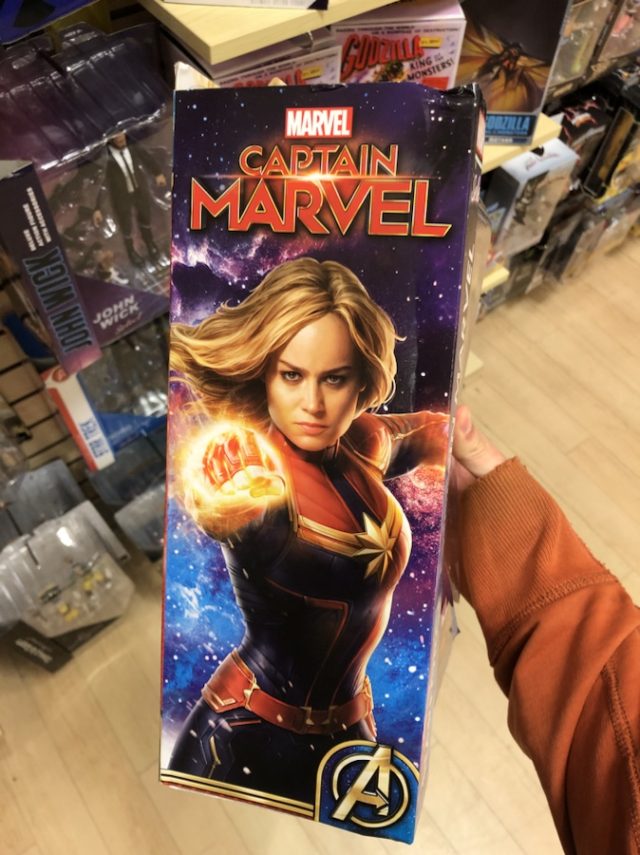 The packaging for this Carol Danvers figure is a mite peculiar, in that both the spine and the cardback show movie promotional images of Brie Larson in her red and blue Captain Marvel costume. That outfit would have made a lot more sense for a mass release, but I have to believe we're going to see it soon enough as a Disney Store exclusive release.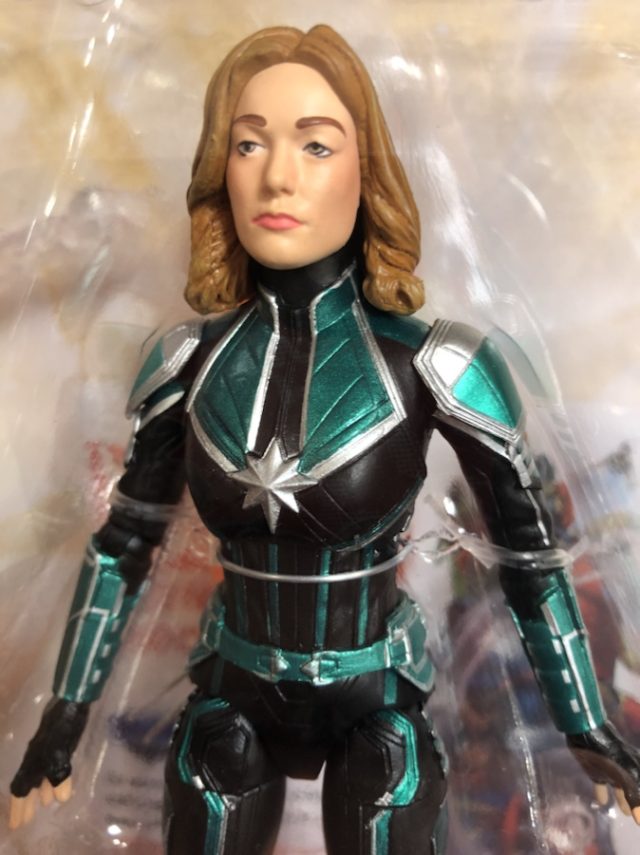 I think a mistake was made packaging this figure with the Brie Larson unmasked Carol Danvers head on as the default portrait, because it's, well… not great.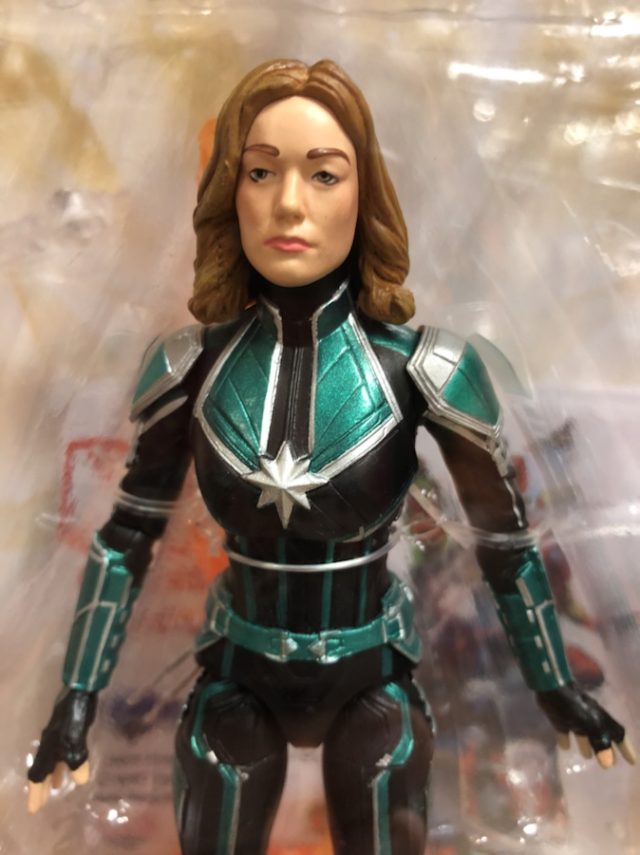 Maybe the underlying sculpt here is terrific, but it's impossible for me to look past the droopy eyelids and "blah" facial expression. DST has done some pretty nice unmasked likenesses in the last few years, but this isn't one of them in my opinion.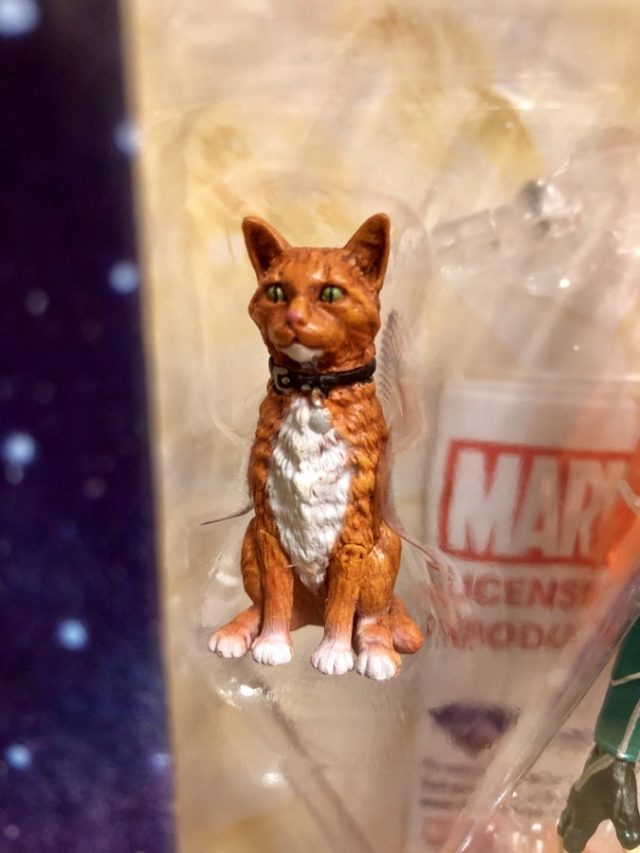 And speaking of bad likenesses: while this is in fact an orange cat, it ain't Goose. The proportions and face and colors are all just way off. I'm glad we get a Goose figure here—that "cat" is a national treasure—but I think DST missed the mark with this little figure.
Beyond those likenesses, however, I think this is a very nice figure. The masked Carol Danvers head with Mohawk is vastly better-looking than the unmasked head, and I think that this figure ultimately would sell much better if DST had packed it with this masked head on.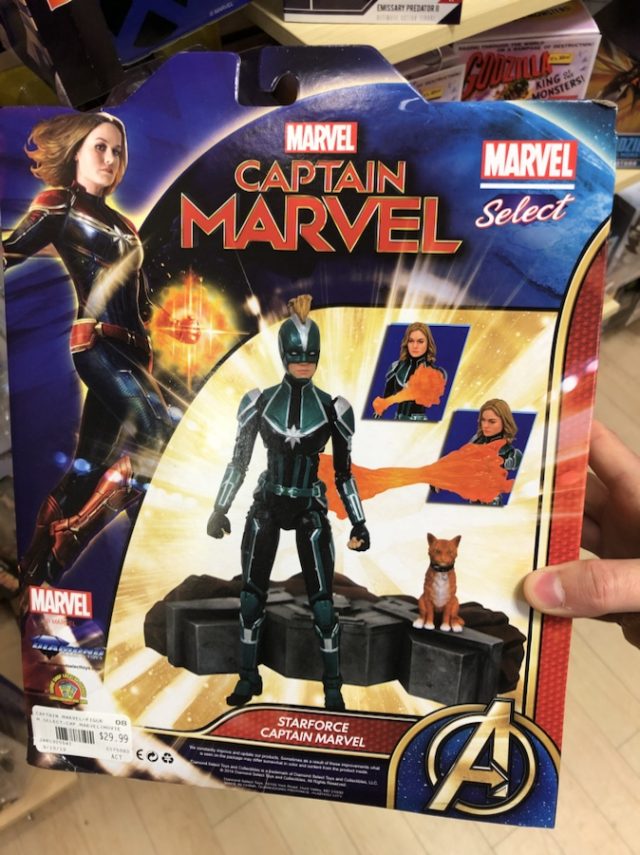 Two energy blast effects pieces of varying size are also included, along with a total 10 interchangeable hands. A decent bounty, and one big advantage this figure has over the Hasbro Marvel Legends version that shipped in the spring. I didn't see the large terrain base shown on the back of the packaging and at Toy Fair actually in the bubble, though—it seems like a generic black oval base instead? Very strange–especially given the price increase on Select figures this year.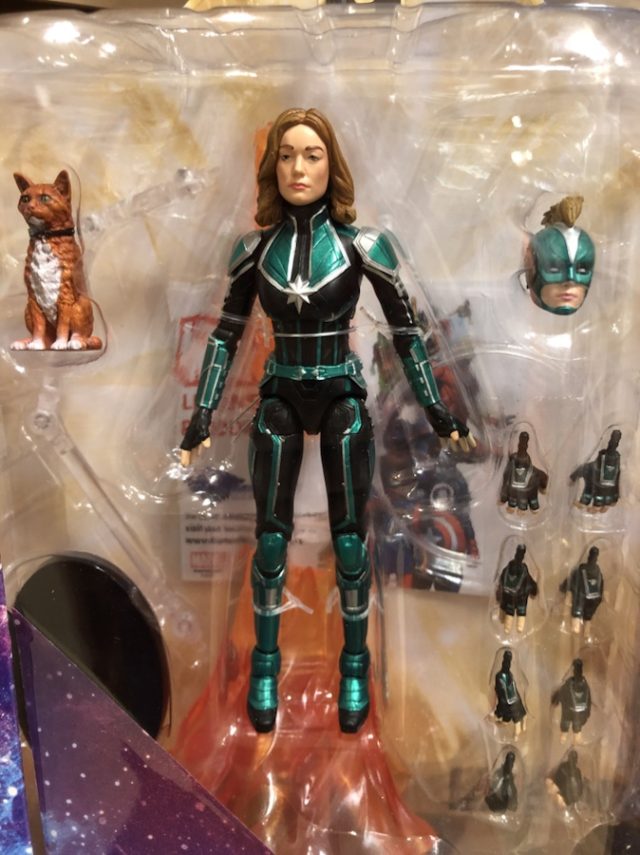 The Starforce Captain Marvel Select figure is now available for shipping online, and you can find it for a couple bucks under the $29.99 MSRP still. This is a movie-based MS figure, which means it'll only have one production run—if you want one, make sure to get it while it's still available for retail price and hasn't escalated in price on the aftermarket yet.
Now that both companies' entries are available, what's your verdict, (Captain) Marvel collectors? Who did Starforce Carol Danvers best: Hasbro or Diamond Select Toys, and which version will be the default one for your display?