Products You May Like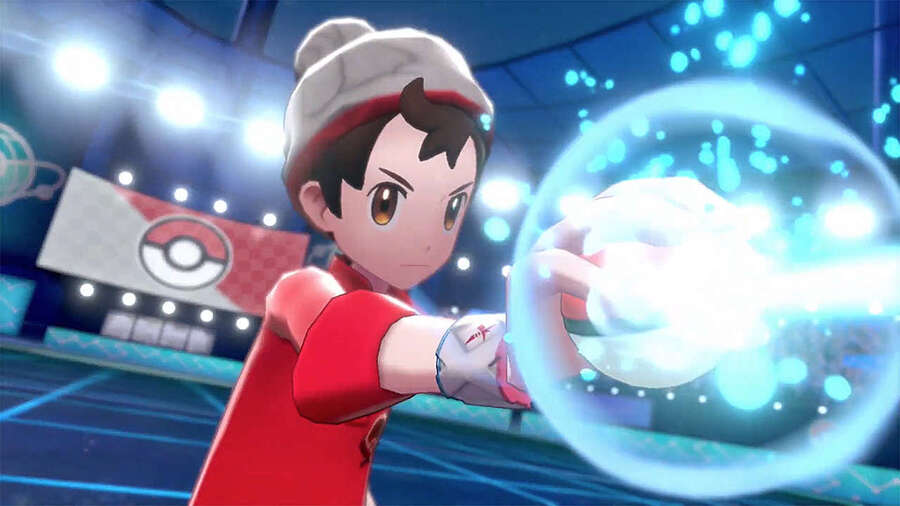 Update (1st Oct, 17:40 BST): Last month, fans spotted a new 'Now Saving' message in some Pokémon Sword and Shield Direct footage, causing many to believe that the new games may support an autosave function for the very first time (you can read more on this below). As it happens, the games will indeed support autosave, but you can turn it off if you prefer.
In an interview with Game Informer, director Shigeru Ohmori shared the following:
"It's a new feature we're implementing: full autosave functionality. Traditionally in Pokémon games, it's an important thing to write your report to record your save, and that's always been a staple, like, "Remember to save your game!" We do have an autosave feature this time, where you can just adventure and it'll constantly save the game."
As mentioned above, you can save manually and restart your game to catch those pesky legendaries or hunt down shinies, although Ohmori believes the Switch hardware makes this a little more complicated than usual.
"I think the Nintendo Switch, compared to previous consoles, it's actually a bit harder to restart your game. Like, on the NES, you'd have a dedicated button to reset the whole thing, but with the Switch, it's a little bit more complicated of a process."
---
Original Article (9th Sep, 13:30 BST): Upcoming Nintendo Switch games Pokémon Sword and Shield might have an autosave feature, according to footage featured in the latest Nintendo Direct.
As reported by Eurogamer, eagle-eyed fans have been analysing every last pixel of the recent Pokémon Sword and Shield footage, stumbling across what could be quite an important find. You can check out the video for yourself if you like; around 45 seconds in, you can see the words 'Now Saving' appear in the top right-hand corner.
As keen fans of the series will know, up until now, the Pokémon main series games have always required the player to manually save from the game's menu. The text seen on screen during the footage above looks very similar to how other games handle autosaving; the player appears to enter a building as the text appears, with no menus in sight.
Of course, there's a chance that the footage may have been edited in a way which confuses the situation, but it appears that Pokémon will adopt the autosave format for the first time in its history. Naturally, this raises all kinds of questions: how will older practices like 'soft-resetting' – where players can save just before an important battle should they wish to reset after failure – work if manual saving is scrapped, for example? Will the autosave feature be optional?
Autosave sounds like a simple and welcome upgrade for the most part, but it could actually be quite a big change for the franchise. Hopefully we'll hear more about this in the weeks leading up to the games' release.
Would you like Pokémon to adopt autosave? Or are you concerned about the change? As ever, share your thoughts with us down below.