Products You May Like
A pretty wild and crazy thing happened about a month ago, when a totally unannounced Marvel Legends 80th Anniversary Grey Hulk figure mysteriously popped up for about an hour on the Amazon Mexico website! Collectors weren't sure if it was a leak or a scam initially, but once collectors in Mexico started receiving theirs, it was clear it was legit. And now, the rest of the world knows when their own 80th Anniversary Marvel Legends Grey Hulk will be available (including at Hasbro Pulse starting November 4th!)…
It bugs me to report on items that companies are doing their best to keep a lid on, so after Amazon Mexico pulled the listing for the new First Appearance Hulk Marvel Legends figure almost instantly after posting it, I decided to hold off on talking about the figure until Hasbro had a chance to roll out information on him in the manner that they wanted to themselves.
And, well… it took a little bit longer than I had anticipated for Hasbro to acknowledge this release that's been heavily hyped in the fan community (and selling for $100-ish on eBay), but the time is finally here!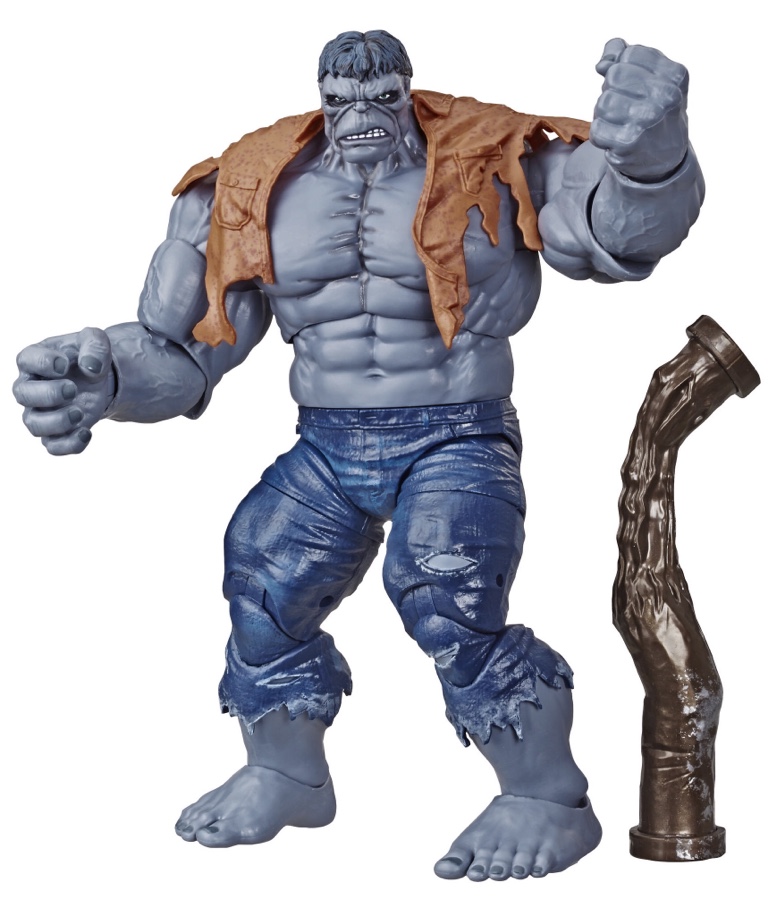 Basically, what we have here is a repainted 80th Anniversary Hulk Legends figure with an all-new head and an orange shirt (plus a repainted crushed pipe from the SDCC Exclusive Hulk).
This may not seem like a huge deal, but it's been quite a few years since the last time a ML Grey Hulk figure was released… and I don't believe we've ever seen one with the First Appearance orange shirt released in this scale (chime in if I'm wrong, experts with longer memories than I have!).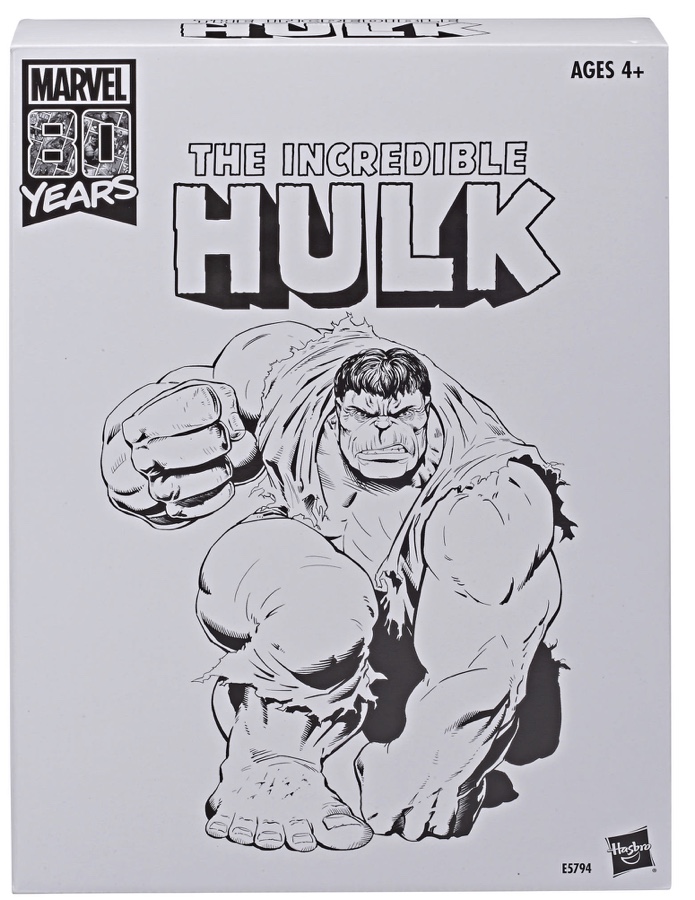 The figure will come in the popular Toybiz-styled retro packaging cardback, which will be protected by a primarily white artbox with a black and white illustration of the character on the front (very similarly to this year's modern Hulk SDCC exclusive iteration).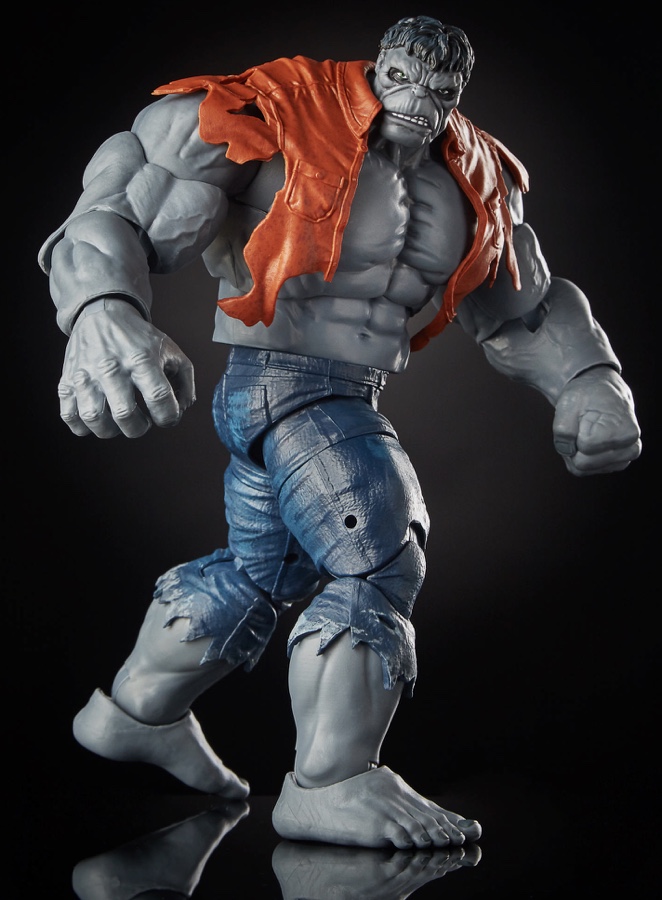 So how does one acquire this hotly-demanded figure…? Well, as speculated, it was never meant to be distributed early via Mexico Amazon at all. The product was meant to debut at MCM London in October before being available at various other UK/European conventions and eventually to fans in other counties.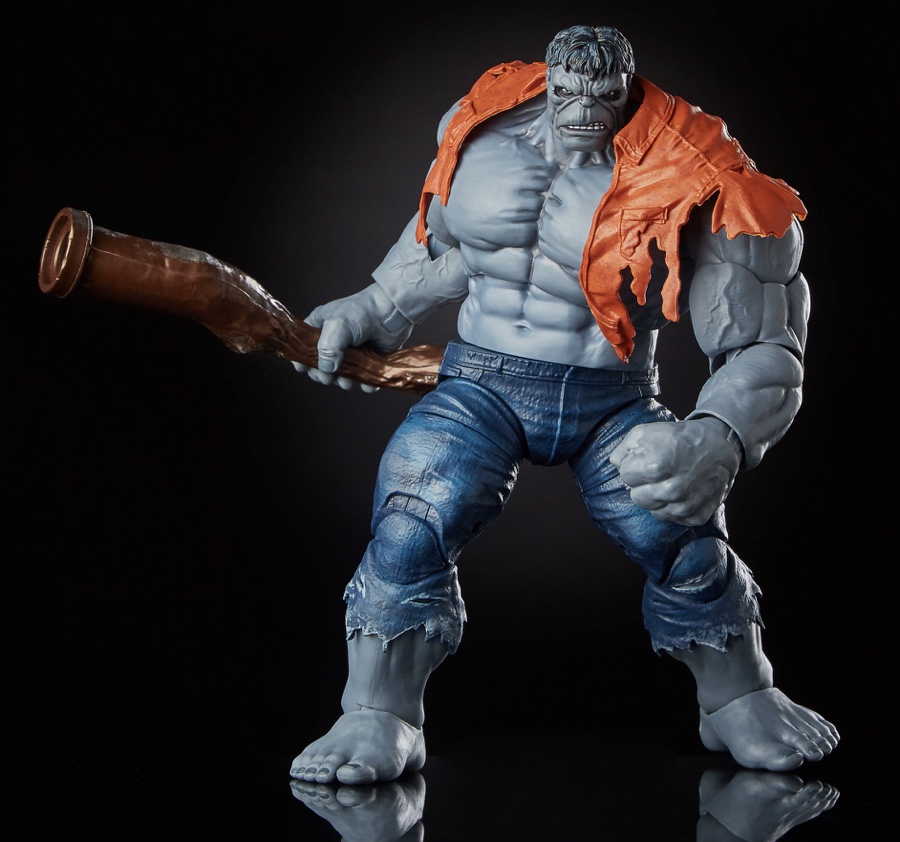 Marvel Legends 80th Anniversary Grey Hulk is scheduled to be available in the US via Hasbro Pulse (and possibly other retailers) in November 4th, 2019. It wouldn't be unreasonable to postulate that Amazon could be one such retailer (what with their Mexican branch already having had and sold this release in-stock to lucky collectors), but we'll have to wait until closer to the official release date for more concrete specific distribution information. DO NOT pay the heavily inflated scalper prices for this Grey Goliath (at least, not yet)!
Now that we know when he'll be widely available, who's hotly anticipating this Hulk figure of a different color? Have any of you readers been blessed enough to get this Grey Hulk Marvel Legends figure in-hand yet, and what do you think of him if so?