Products You May Like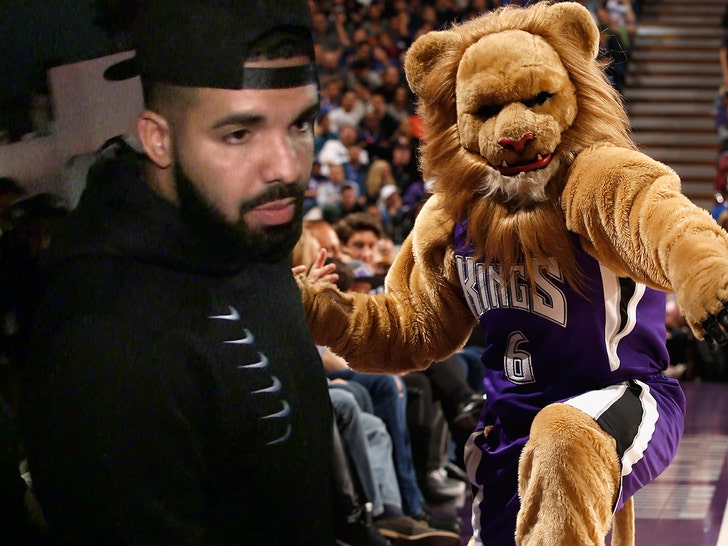 TMZ/Getty Composite
Air Drake is about to see some real-life liftoff from the public, 'cause the Sacramento Kings are gonna be using Drizzy's jumbo jet this week for a long trip to India.
The Kings announced some last-minute flight arrangements this weekend, saying owner Vivek Ranadive — who's Indian-American — got in touch with Drake's camp and cut a deal to have the players and a bunch of the coaching staff fly in his $200 million Boeing 767 jet.
They'll be in the air for 20-plus hours starting Monday, and seeing how this would be among the first pre-season games of the year — the Kings face the Pacers in Mumbai Friday and Saturday — it looks like Vivek wanted to send his team over in style. Well, he nailed it.
As we reported, the aircraft comes with all the bells and whistles, and it's free for Drake to use — so long as he flies it around with his name slapped on the side. Advertising, baby!!!
This also seems to be one of the first times anyone besides Drake and his crew has rented the plane, and considering the arrangement Cargojet — the airline that manufactures the jet — has with Champagne Papi … it might be exactly what they were hoping for.
There's just one little problem … for Kings shooting guard Buddy Hield, anyway. NO WIFI … SAY IT AIN'T SO!!! Ah well, bust out the dominoes … and the film, probably.