Products You May Like
New York Comic Con 2019 is just a few days away now, but there's one NYCC 2019 Marvel Legends reveal that apparently just couldn't wait for the show to be announced! Despite the fact that Hasbro has yet to acknowledge that this figure is even in the works at all, a Marvel Legends Punisher War Machine figure has now begun appearing at some GameStop stores—and quickly making the jump to eBay, where scalpers are making an early bounty on the figure! And War Machine Punisher isn't the only new ML starting to show up…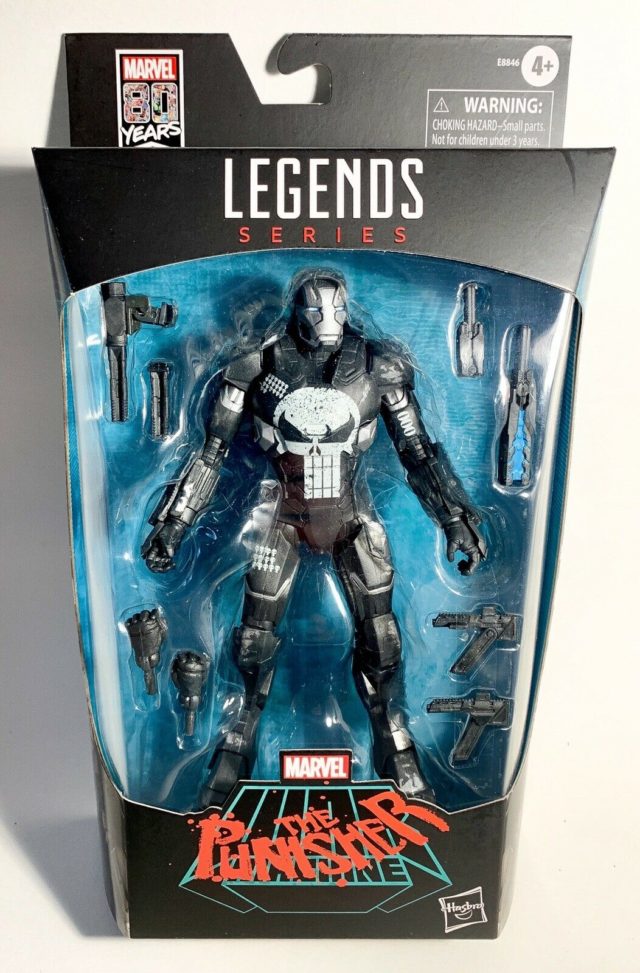 There have been SO many 80th Anniversary Marvel Legends exclusive variants this year then when the first couple photos started being posted earlier this week of a War Machine Punisher Legends Figure being found at GameStop, I honest to God thought it was a figure that I'd already known about that had been up for sale since summer.
But whoops! Turns out that not only has this armored Frank Castle figure not been previously put up for order—Hasbro has never even announced him yet at all! But nonetheless, GameStop stores have started receiving limited numbers of this Marvel Legends Punisher War Machine figure and aren't date-locked out from selling the figure to customers!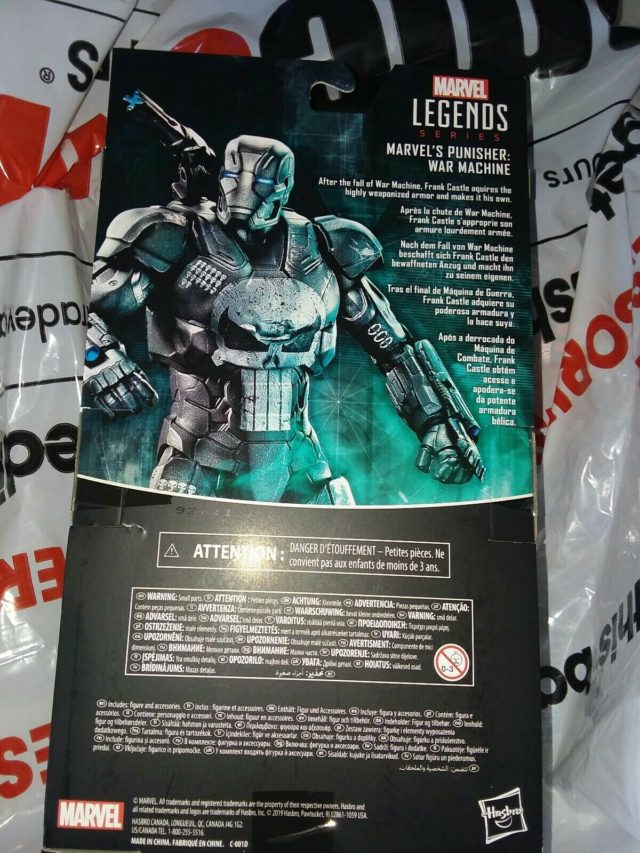 Obviously this figure is a reuse of a lot of existing tooling and not something all-new, but it's a very neat variant of a modern iteration of Frank Castle prominently featured following the end of Secret Empire. What with the ML Life-Size Replica helmet of this character being announced months ago, we really all should have seen this coming from a mile away…!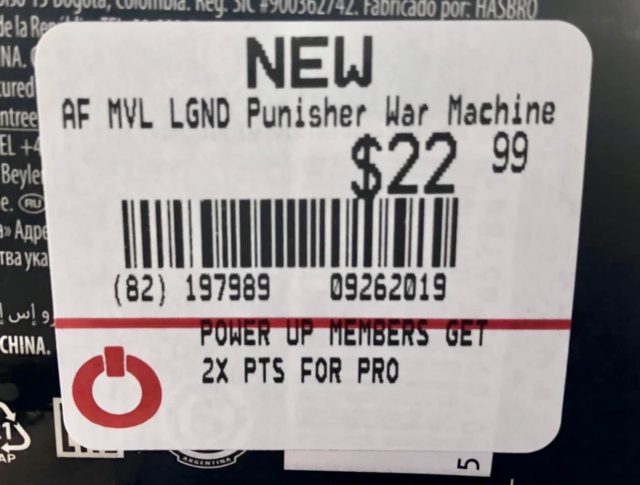 For those wanting the UPC of this figure to feed to the employees of all your local Gamestop stores over the phone to most efficiently comb your area, the UPC barcode is shown above, and the number is: (82) 197989 09262019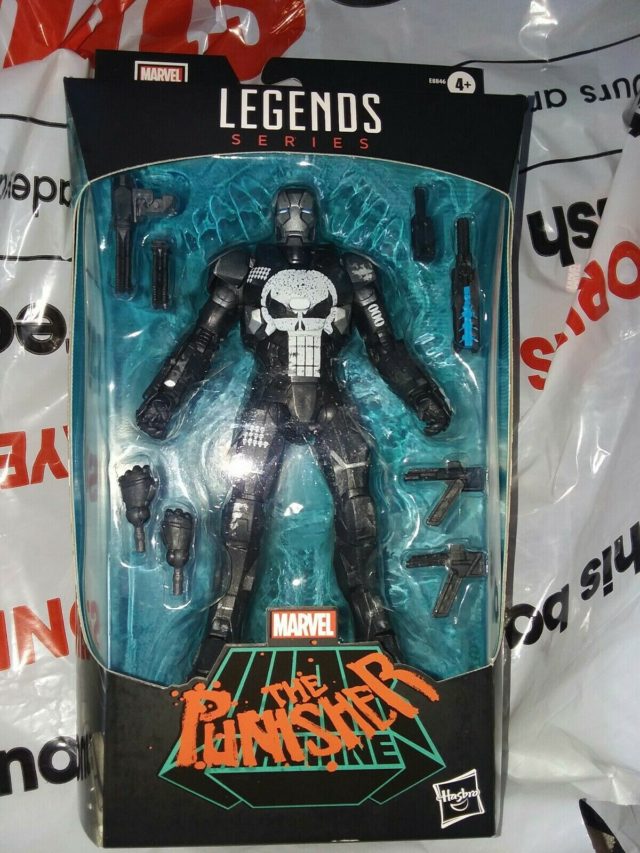 I wouldn't have expected this figure to be ultra-hot on the aftermarket, but surprisingly it's already selling for $40+. Hang in there, collectors—I suspect there will be an ample supply of these once it's officially revealed at NYCC 2019 next week!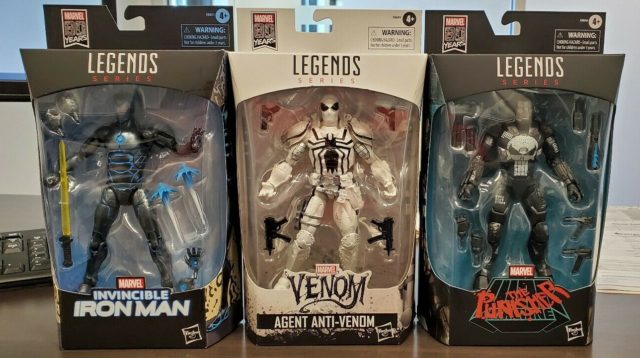 Meanwhile, at least six other Marvel Legends 80th Anniversary Fan Channel Exclusives are also beginning to appear: Cowboy Wolverine, Big-Time Spider-Man, Agent Anti-Venom, Facepaint Punisher, Stealth Iron Man and Civil War Giant-Man!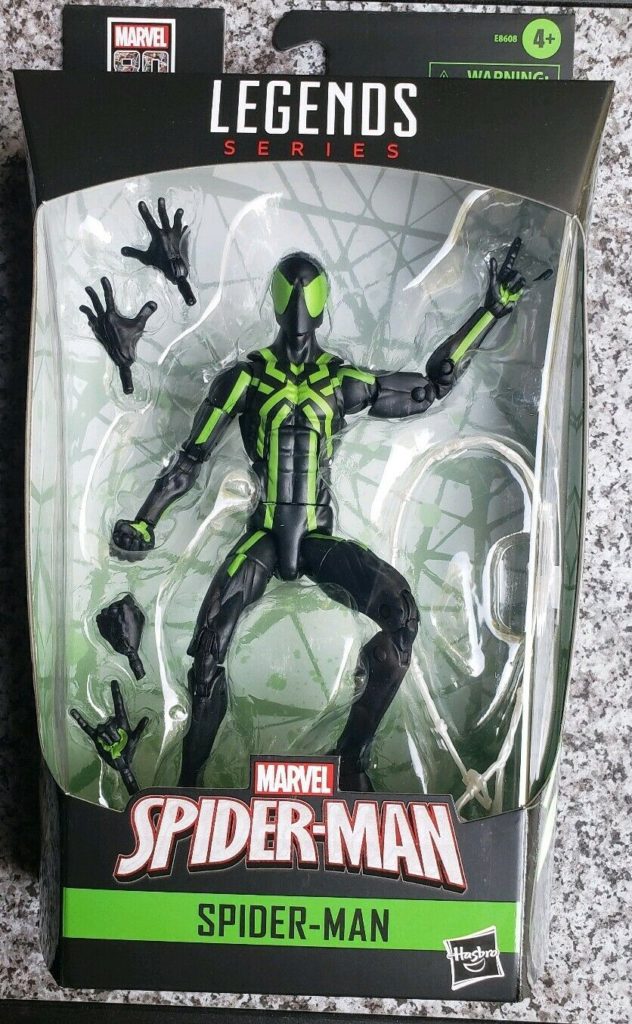 All of those figures have been previously announced and are readily available for pre-order online, so there's much less hoopla about them finally shipping out, but for those who've been waiting—here they come! These are all Fan Channel Exclusives, so while they won't be appearing at your local Target or Walmart store, you can still order them from online specialty stores or try your luck with your local Gamestop store.
Have you found this surprise release Marvel Legends 80th Anniversary War Machine Punisher in your area, Marvel collectors? What about any of these other freshly-shipping exclusives? And now that we know Hasbro had at least one ace left up their sleeve, do you think they might be hiding any more 80th Anniversary ML figures that they'll be revealing at New York Comic Con 2019 next week?