Products You May Like
If there's one thing that there hasn't been a shortage of in the Marvel collecting world over the past several years, it's Iron Man and War Machine action figures! I lost track long ago of just how many versions of those characters had been released by various toy companies in just the last half-decade, but they've reached a point of popularity where there's always demand for new and exciting figures. And as their next release in the hyper-successful Amazing Yamaguchi series, the import Kaiyodo Revoltech War Machine Figure is now up for order!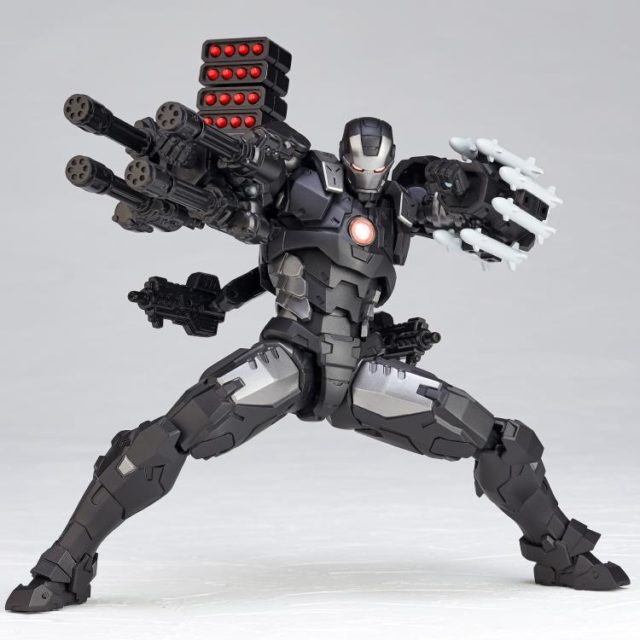 As soon as the first photos of the inaugural entry in the Marvel Revoltech 6" figure line—Deadpool—hit the internet a few years back, I knew Kaiyodo was going to have one of their biggest hits ever on their hands.
Blockbuster release has followed blockbuster release since, including what I would consider to be the definitive 6" scale versions of characters like Carnage, Gambit, Venom and Bleeding Edge Iron Man.
And now, Kaiyodo has set their sights on Iron Man's tag team partner (of a sort)—War Machine! He's the singular most expensive release in the line to date—does he look like he's worth it?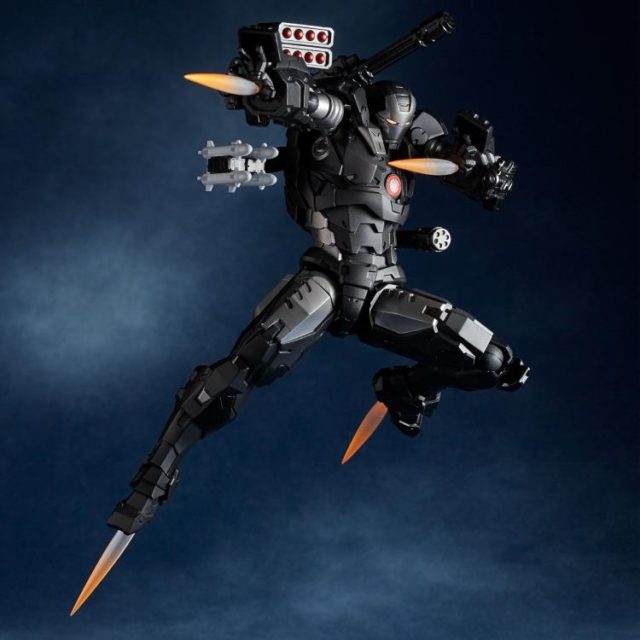 Well, that depends largely on how much you like comics-based War Machine and just how many poses you would like to get an action figure of the character into. Because when it comes to comics-based War Machines, this one broke the articulation mold.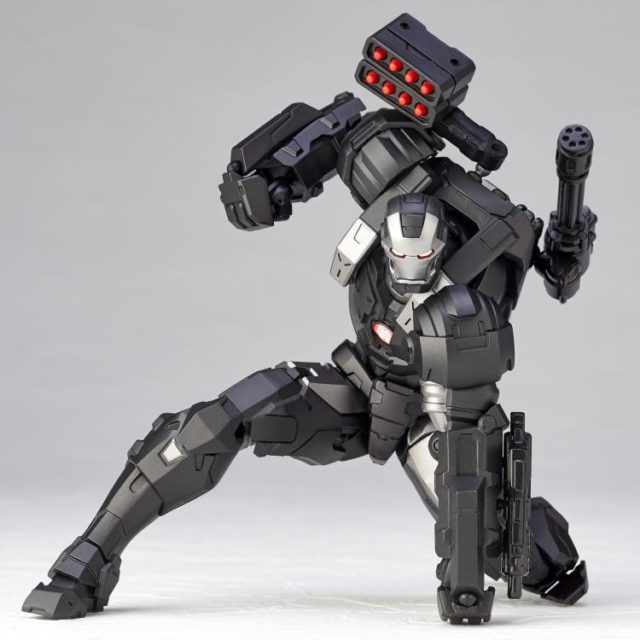 The official product description marketing case up with for this figure includes "Capable of any heroic pose you can think of!", which I think is just awesome. And based off the insane poseability of previous Amazing Yamaguchi Marvel figures, the official photos provided and the 44 points of super-articulation build into this War Machine, I believe it!
Whether flying, charging, saluting or doing the ever-popular "crouching and punching the ground" pose, this War Machine Revoltech looks as natural and seamless as any figure of the character that I've ever seen. The range of motion demonstrated in the official photos is just tremendous.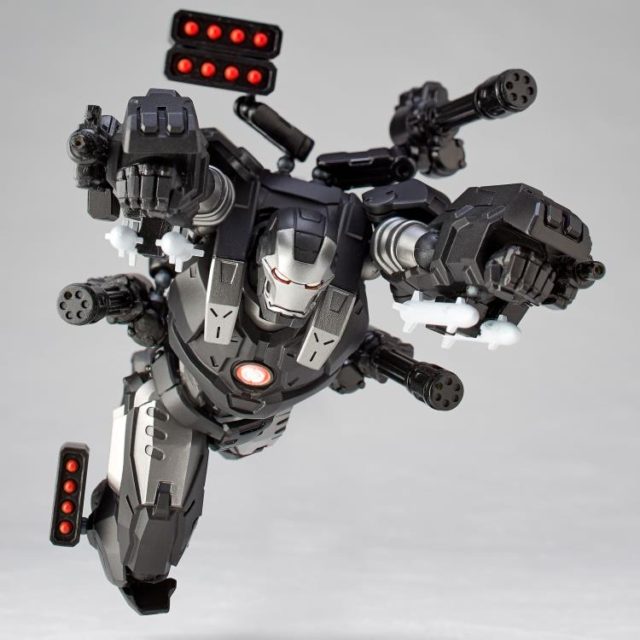 And while I dig the MCU iteration of the character plenty, this is almost inarguably the best representation of the Marvel comic book version. The Bleeding Edge Iron Man Revoltech Figures was pretty much a revelation when I got it, and I feel like I'd be doing myself a disservice NOT getting this Rhodey to pair off with him.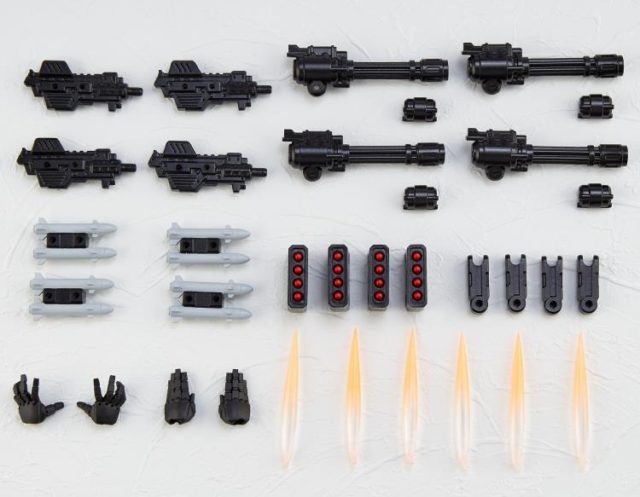 And while this figure is certainly on the expensive side, it feels somewhat justified by the generous—if not excessive—assortment of accessories that Kaiyodo has included here:
 4 Pairs of interchangeable hands
 4 Assault rifles
 4 Gatling guns
 4 Twin missiles
 4 Four-barreled missile pods
 6 Repulsor effects
 8 Arm connectors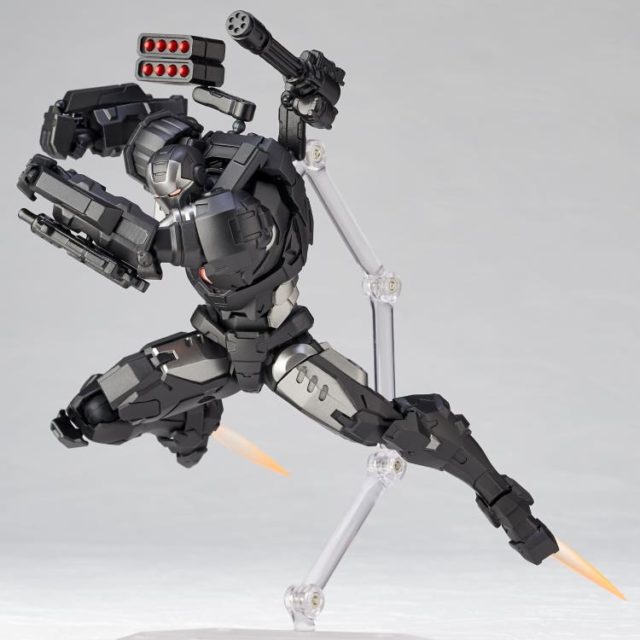 That's THIRTY-FOUR accessories, which is downright mind-blowing compared to the number of extras we'd ever get with a domestically released action figure. If there's an accessory loadout out there that justifies an $80+ price-tag… this is it.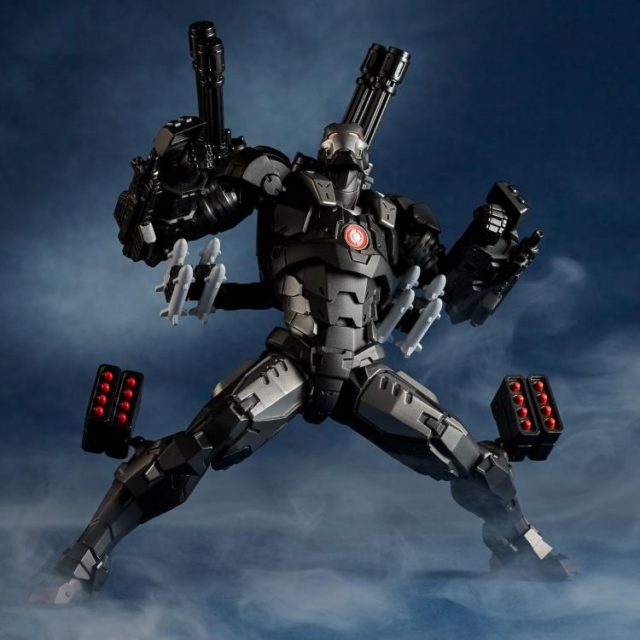 The War Machine Kaiyodo Revoltech figure is now up for order online, and is scheduled to be released in February 2020. Kaiyodo cannot distribute these in the United States because of licensing restrictions, but you can either buy from an import store like BBTS or have one shipped directly from Asia if you want one. I've opted for BBTS since the start of the line and been very happy so far.
Any thoughts on this newest Amazing Yamaguchi, Marvel collectors? Is the first entry in the Revoltech 2020 line a must for you as an Iron Man fan, or are you satisfied with previous cheaper Hasbro Marvel Legends releases of the character?