Products You May Like
One of the dumbest things I ever did as a Funko POP Vinyls collector was sell a bunch of my rare and limited figures for peanuts in 2014 when I wrongly thought the Funko bubble was due to burst. It's half a decade later and POPs are as hot as ever so clearly I was wrong. One vinyl I foolishly sold for 20 bucks was the ECCC 2013 green Phoenix exclusive, which I've never had the willpower to rebuy for hundreds of dollars. But now, I won't have to: a Funko POP Glow-in-the-Dark Green Phoenix exclusive figure is now up for order!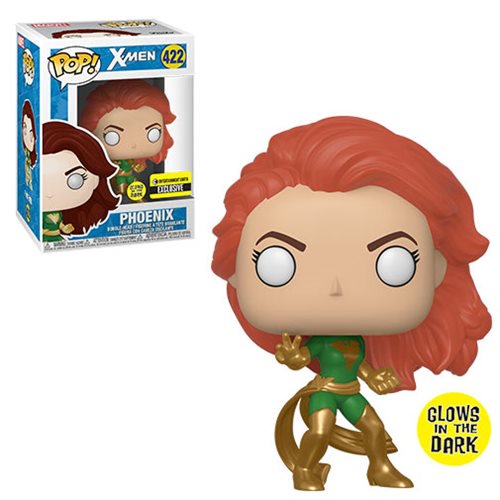 I've fallen way behind over the past couple weeks, so I apologize for the lack of consistent updates. I should be able to catch up on everything that I missed rather speedily, so stay tuned if there's something that appeared recently you've been wanting to hear me discuss.
But right now, let's talk about an exclusive that just went up for sale this morning: Entertainment Earth's new POP GITD Phoenix in green and gold costume!
As I mentioned a bit earlier, a repaint of POP Marvel #27 Dark Phoenix in this green costume (well, technically in the green and yellow version of this costume rather than green and gold, but still…) was available at Emerald City Comic Con 2013 as an exclusive, but this is the first time that this version of Jean Grey in POP form will be quasi-readily available in decent numbers via a major online retailer.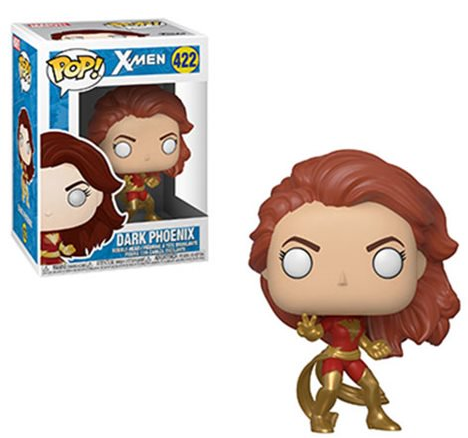 Predictably, this figure is a 100% repaint of Marvel POP #422, the new and improved Funko Dark Phoenix figure (released with the intent to capitalize off of this year's movie, obviously). Dark Phoenix in her dark red costume is generally universally more popular than the plain old "good" green costume, but there are still many fans (like me!) who love and want to own the green version in addition to or instead of the dark one.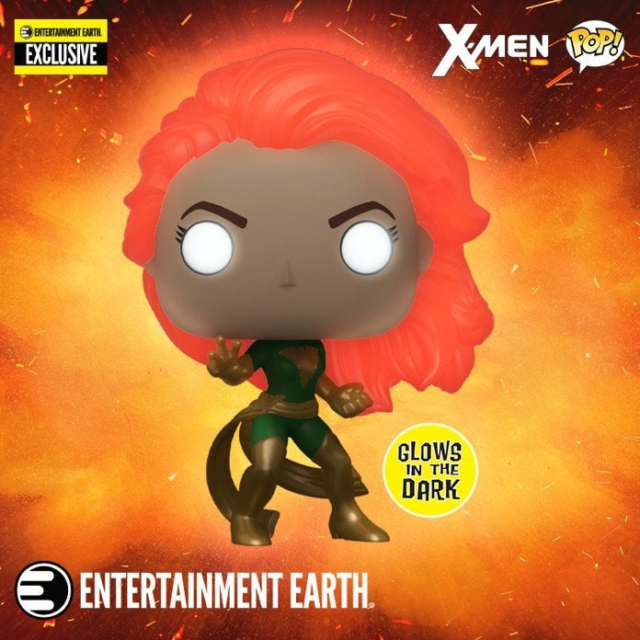 While I gave up long, long ago on owning every variant of the hundreds of Marvel Funko POPs, the fact that I can get this green Phoenix for about 5% of the cost of the long sold-out 2013 ECCC variant means that this was an instant buy-on-sight purchase for me.
And honestly, even if I did still have the old iteration, I think I'd be picking up this new variant anyway: that GITD feature looks absolutely kickass from the promo photos! We can only hope it looks half as cool in actuality as it does in the Photoshopped advertisement pictures!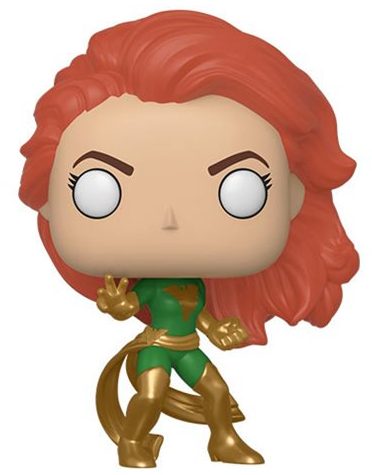 The Funko EE Exclusive Green Phoenix Glow-in-the-Dark POP Vinyls figure is now up for order, and is scheduled to ship out in November 2019. Funko POPs are always a guaranteed hot-seller for the holiday season, so I have very little doubt that Entertainment Earth will be able to sell through all of these expediently before the end of the year.
What do you think, Funko POP Marvel collectors? Is this a must-have variant for your X-Men collection, or are you approaching your limit when it comes to the number of Funko POPs you want on your shelf (and in your life)? How much success have you had with GITD POPs in the past, and do you think the glowing feature on this figure will match expectations?