Products You May Like
We can virtually always count on Diamond Select Toys to present us with an eclectic mix of Marvel collectibles in each month's solicitations, and this month's are no exception. On the resin front, we've got three totally different resin items from three totally different styles and lines. The Diamond Select Toys Animated Black Panther Statue, 1:2 Scale Thanos Bust and Premier Collection Miles Morales are now up for order! Which are worth keeping an eye on (if any)…?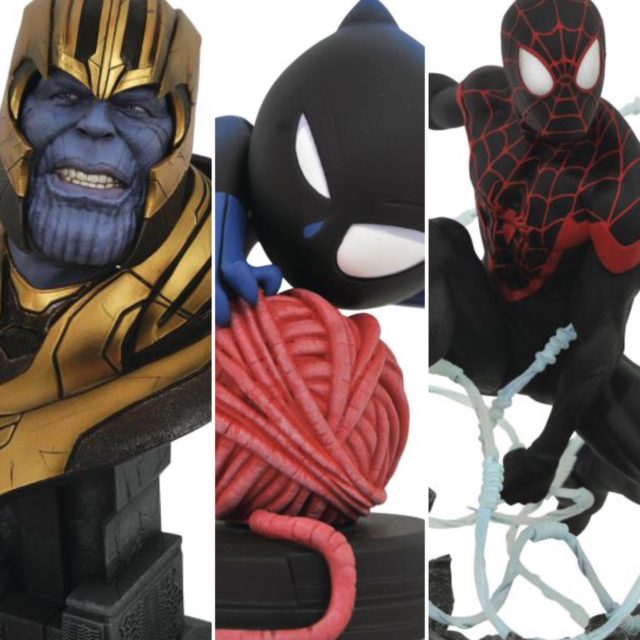 I always look forward to the day that Diamond Select Toys sends out their monthly round of solicitations, because it's almost always a big crazy grab-bag with regards to what types of Marvel toys and good we'll get inside.
And this month, the solicits included a whopping nine Marvel items, including six (yes, six) Marvel Gallery PVC statues that I'll talk about later, as well as three brand new resin items. But quantity often doesn't correlate with quality. Let's take a look…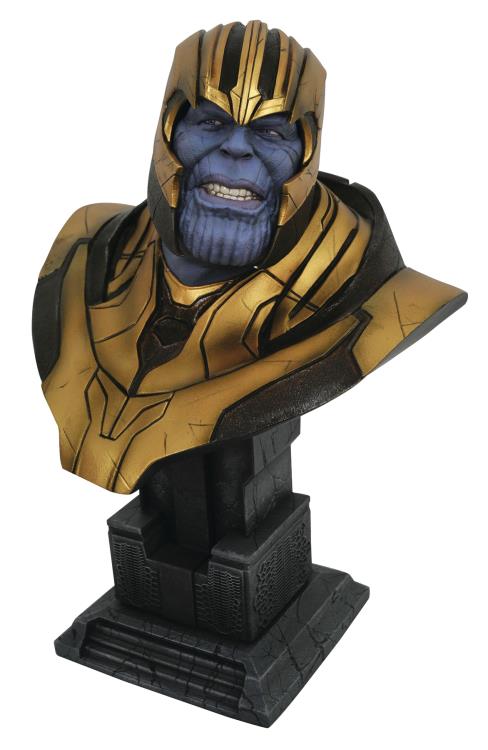 First off, we have this Legends in 3D Thanos Bust based off of his armored look in Avengers Infinity War. The good news is that this large-sized 1/2 Scale Bust carries a very reasonable $175 MSRP (lower for pre-orders), which is really nice for its size and type of product.
The bad news is that this 11" resin bust is, well… it's not great. The purple used on the prototype's skin is way too dark, and the head sculpt has a distinct gorilla feel to it that's rather distracting. I usually dig the DST Bust line… but not in this instance. Hard pass for me, personally.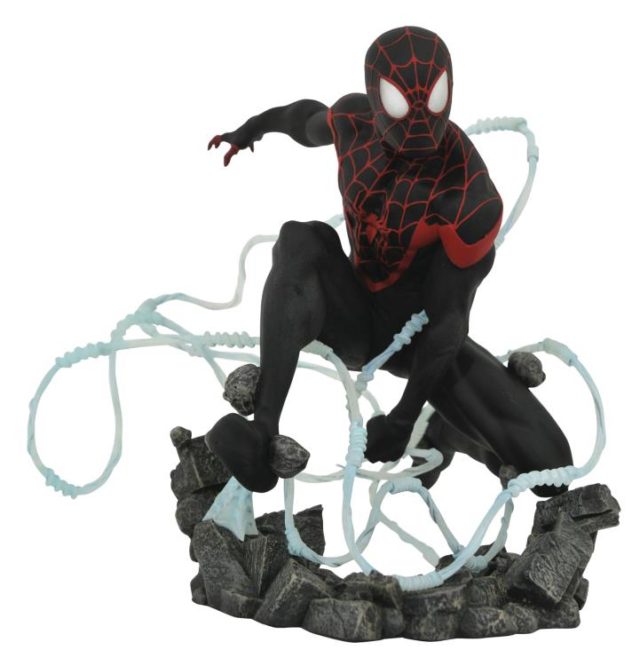 Second up, we've got the Marvel Premier Collection Miles Morales statue, which is the first time we're getting a Diamond Select Miles Statue that's not a repaint of Peter.
I like that this is a 9" resin statue of Miles at a low price ($150 MSRP), and that its proportioned better than the straight repaints of adult Peter Parker. The base seems really awkward to me, though, as Miles is leaping like an inch above the ground… with a complex tapestry of weblines all over the place beneath him. This is okay, but I just don't care for or understand the concept design here.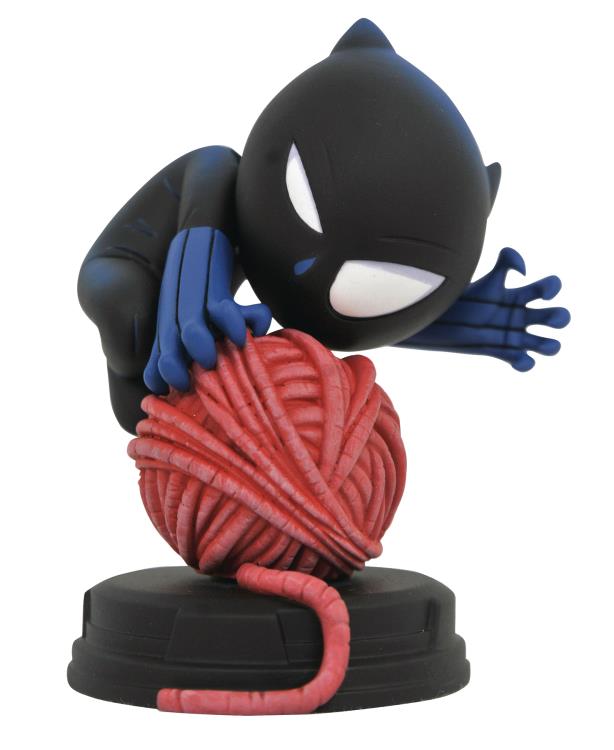 Luckily, it's not three strikes for DST this month from my credit card, as they've got a piece I've long been expecting them to announce: the Skottie Young Black Panther Marvel Babies Statue!
This mini statue is based off the Skottie Young Black Panther #1 variant cover where Black Panther is hanging out atop a ball of yarn, and is beyond adorable. I'd been wondering when the line would get to capturing this inevitable design, and it finally has. And at the crazy low $39.99 price-point for a 4" resin, I think this should sell wonderfully for DST. Love this!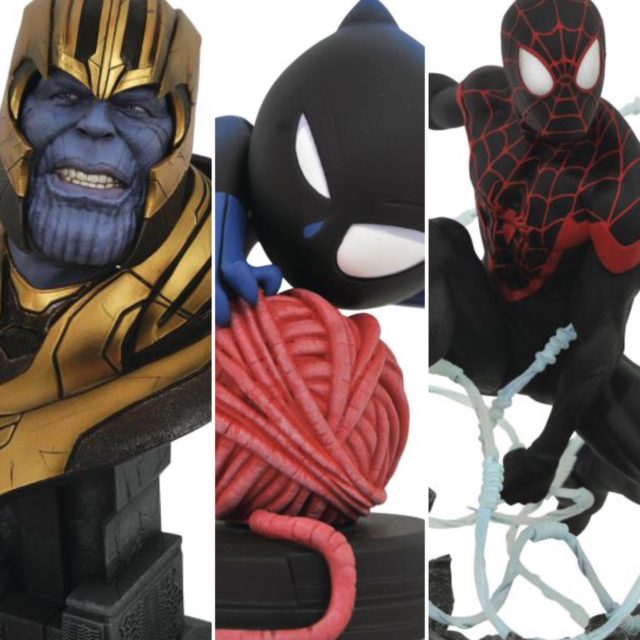 The DST Animated Black Panther Statue, Mile Morales Premier Collection Statue and movie Thanos Bust are all up for order now, with a scheduled release in February 2020. Thanos and Miles have edition sizes set at 1000 and 3000 respectively, while T'Challa's ES is still TBD.
Any of you considering a purchase of anything in this trio, Marvel collectors? How do you think Diamond Select did with these new entries to their lines, and what are you hoping to see them reveal at New York Comic Con 2019 next month?