Products You May Like
What should you know about the upcoming fall season of television? Well, first of all, remember that fall television isn't the highlight of the television year. That honor falls the months of January through April.
Sports dominate the fall schedule, and many networks hold their better premieres for a later date. It's crazy to a TV Fanatic like me, but it is what it is.
Networks also have a lot of competition these days with streamers. New shows are premiering every week, and it's a lot juggle. So when the broadcast nets start airing new scripted material again, should you watch it, or should you stick to the tried and true?
This article is only for shows that will air weekly. We'll try to do as many individual reviews ahead of streaming series as we can, but trying to watch for recommendations is incredibly time-consuming. 
You can expect reviews for The Politician, Modern Love, The Crown, Goliath, Raising Dion, Looking for Alaska, and more. We do not have any idea if we'll have early access to Apple+ (or Disney+) programming at this time.
The Blacklist Season 7 Trailer Finds Red in a Deadly Situation
For weekly television, there is one topic that prevails through almost every new show, and it's immigration. To me, it's overkill. The entertainment community's belief that they're the purveyor of political issues and must push an agenda to remain relevant is old and lazy. 
Still, the topic works organically on some shows better than others. You'll have to decide by watching whether the topic gets handled tactfully or indicates the writers were stalled for other content.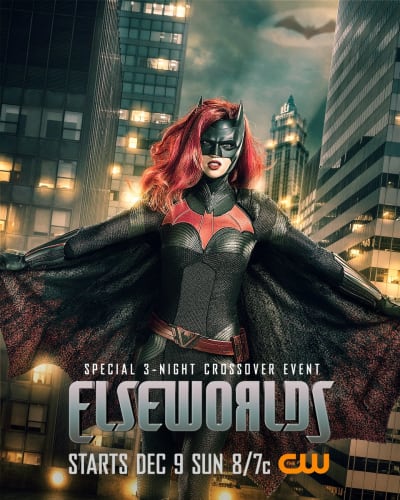 Sundays
The Rookie moves to 10/9c on ABC, and it returns very strong. The premiere picks up right after The Rookie Season 1 finale, and the writing seems stronger in the aftermath. You definitely want to follow The Rookie to its new home.
Batwoman will be airing at 8/7c on The CW. Paired oddly with Supergirl in an earlier timeslot, its tone is like a cross between Arrow and Gotham. Nothing about it really stood out, but comics fans might disagree.
Broadcast shows will be up against The Walking Dead, Mr. Robot, Watchmen, Shameless, Ray Donovan, and The L Word: Generation, to name just a few shows airing on cable. We haven't had the chance to see any of those as of yet other than The Walking Dead, which did not disappoint.
Mondays
Monday nights have a lot of new network shows to choose from. 
Bob Hearts Abishola sees Mike & Molly star Billy Gardell crushing on his Nigerian nurse after suffering a heart attack. It's a little silly, and I'm not sure how long the premiere antics can continue, but it's not terrible. It's just not noteworthy.
It relies a little too much on the differences of the two leads as part of its immigrant agenda instead of relying on any natural chemistry they might share. Maybe that will change as the series progresses.
CBS and FOX both have new programs at 9/8c. All Rise is a lighthearted legal drama about a woman who achieves her dream of becoming a judge and her former partner-in-legal-crime who is still toiling away in the DA's office.
It's not getting a lot of attention, but the dynamic between leads Simone Missick and Wilson Bethel is highly enjoyable, and the supporting cast marches to their tune. It reminds me a little bit of Judging Amy and Boston Legal.
And, yes, it does have the aforementioned immigration storyline, but with multiple threads each hour and the organic nature of immigration and the court system, it work.
I suspect TV Fanatics will like All Rise more than critics (not counting this one).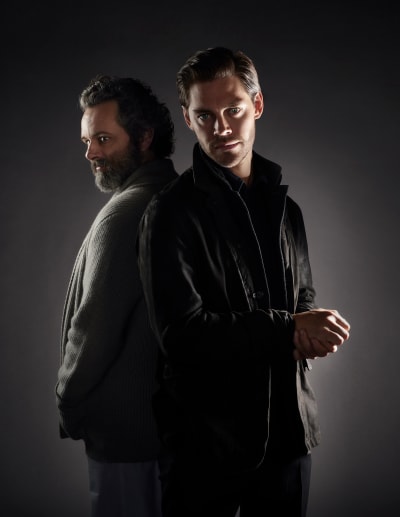 On FOX, returning series 9-1-1 opens with a scene so heart-pounding that it brought me to tears. There's a reason it's getting a spinoff. The music is spectacular in the installment, but it's nothing compared to having the heroes we love so much back in our living rooms.
Following 9-1-1, Prodigal Son stars The Walking Dead's Tom Payne and the incredibly talented Michael Sheen.
Payne is Malcolm Bright, the son of notorious serial killer Martin Whitly (Sheen). Malcolm was a little too close to his dad's work, although he doesn't know the specifics, and his incarcerated father won't share.
Malcolm didn't fall too far from the tree in that he has a knack for crime. Martin manages to infiltrate his son's life despite his incarceration, causing all kinds of trouble.
Castle Rock Season 2 Trailer Teases Chilling Misery Prequel
Sheen is gleefully deranged and entirely charismatic as Marin. Lou Diamond Philips plays the law enforcement officer employing Malcolm for his keen psychological insights.
It's an OK show all things considered, but it can be a great show if Sheen remains fully engaged. He's the deserved highlight.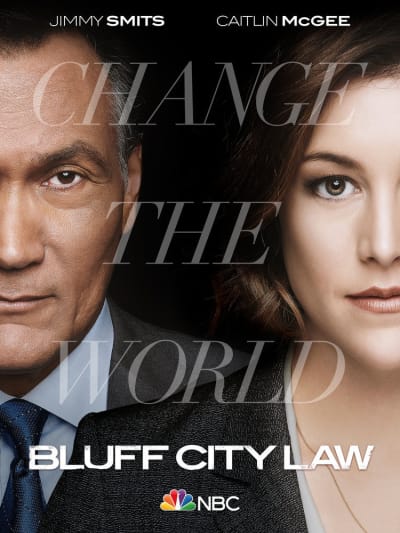 Bluff City Law also airs on Monday nights at 10/9c on NBC. Starring Jimmy Smits, Caitlin McGee, and Barry Sloane, NBC has high hopes for the legal drama having already ordered additional scripts.
While All Rise is a breezier look at the legal system, Bluff City Law tackles issues like human rights and corporate negligence.
It's not all law all the time, though, as Smits and McGee are father and daughter, formerly estranged, who reunite take the family firm to even greater heights by combining their talents.
The cast is very passionate about the show, and it has great potential. It takes place and is filmed in Memphis, which is as much a character as the actors. It's definitely worth the watch.
Tuesdays
Emergence on ABC is terrific. The pilot hits all of the right notes to set off a compelling mystery and introduces a loving family that has its issues, but love isn't one.
Allison Tolman, Donald Faison, and Clancy Brown are the adult leads and young Alexa Swinton the at the heart of the mystery. If you liked Manifest, you will love Emergence. It's a superior show with a better cast and heart-pounding thrills.
A Million Little Things Opening Scene: Does Katherine Learn the Truth?! 
A TV Fanatic favorite, The Resident, has moved to Tuesdays to air before Empire. That places it against another TVF favorite, NCIS which will feature more about the myserious return of Ziva.
Pairing The Resident with Empire seems like a strange fit, as it previously mixed very well with 9-1-1. Hopefully The Resident Season 3 featuring new cast member Morris Chestnut will not take a hit.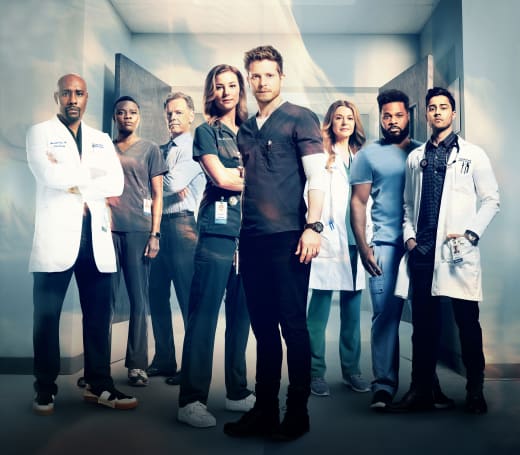 I've watched the first two episodes, and I think fans will be pleased with where the story picks up. The focus on Conrad and Nic is very satisfying, and it's also interesting that Chestnut seems to have been brought in for a specific purpose to affect the dynamic of the remaining cast.
On The CW, The Flash and Arrow will face the same audidences, and you can add to that This Is Us at 9, now paired with New Amsterdam at 10.
Yes, guys, Tuesdays will be one of the busiest nights on television. Also airing on the night will be USA's The Purge Season 2 and Treadstone, which is a spinoff from the Bourne franchise.
The Purge returns with a slightly different focus that pays off very well. One of my criticisms of The Purge Season 1 was that we didn't get a full picture of the world in which The Purge exists, and that changes.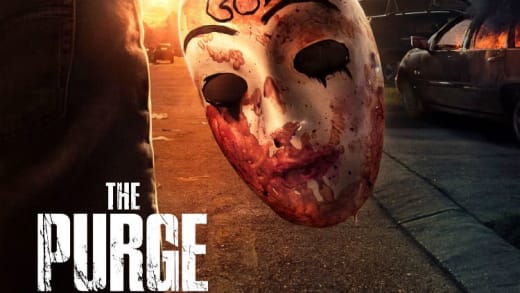 As suspected, there is a lot of drama in the world even when people get the opportunity for a guilt-free crime spree once a year. The new season builds on the lore we understand from Purge nights, and a thrilling drama results.
Treadstone wasn't on my list, but the cast warrants it. The Affair fans will be pleased to know Vik is alive and well. OK, it's Omar Metwally, but you get the idea. And Michelle Forbes! I'd follow her pretty much anywhere.
The Good Doctor Season 3 Trailer: Who's Getting Married?
Until I watched, it didn't even hit how few shows like this left on television. If you're a fan of the Bourne series of movies, Treadstone offers an interesting look into the program that launched him in his many incarnations.
And it doesn't take too long before you're feeling for the characters in the program who are slowly piecing their lives back together.
Jumping into the streaming game, you'll find the premiere of High School Musical: The Musical: The series streaming weekly episodes on Disney+ as well as The Mandalorian, the first live-action Star Wars series.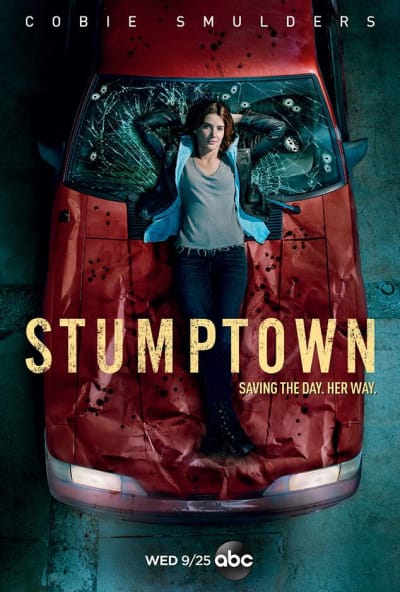 Wednesdays
Aside from the three-show juggernaugt OneChicago universe airing on one night, ABC launches Stumptown with Colby Smulders as a military veteran turned PI.
The premiere does a great job introducing Dex Parios and all of her flaws. It's funny with a lot of action, but it also has a lot of heart. Jake Johnson, Michael Ealy, and Camryn Manheim costar.
FOX presents Almost Family in a ripped-from-the-headlines saga that finds the daughter (Brittany Snow) of a prominent fertility doctor (Timothy Hutton) struggling with the news that she's not an only child after it's revealed daddy-dearest used his own sperm to get the results his clients desired.
There is an ethical dilemma at the forefront, but it seems the series will deal with the children and their new sibling status. Emily Osment and Megalyn Echikunwoke are the sisters found early who develop a bond with Snow's character.
It's watchable, but to remain relevant, it will have to eventually veer away from the news that sounded the alarm bells, and how it does that will make all the difference.
On The CW, Nancy Drew, starring Kennedy McMann, will follow Riverdale. I'm a little bit protective of Nancy, and as such didn't appreciate the premeire. My Nancy wouldn't ever be seen riding someone so hard that the furniture was shaking, but here we are.
The Resident Teaser: First Look at Morris Chestnut! 
The mystery that gets launched in the premiere is serviceable, and in discovering it, there are some very Drew-like shots filmed that harken back to the original book covers.
The supporting characters aren't very well fleshed out, and since Nancy spends a lot of time with them, how that's done will be key. The first pilot was filmed with Freddie Prinze, Jr., as Nancy's father, Carson, but the role ultimately went to Scott Wolf. He's worth watching, but he's not the star of the show.
Castle Rock will be airing on Wednesdays on Hulu, too, and the first episode, featuring Lizzy Caplan as a young Annie Wilkes before her Misery days, is very, very good. Tim Robbins also joins the cast.
Thursdays
Thursdays sees Grey's Anatomy with A Million Little Things sandwiched between it and How to Get Away with Murder, and the ABC lineup will be tough to beat on TV Fanatic. Still there will be an attempt to topple it.
AMLT returns to the same soapy conundrums the gang was facing during A Million Little Things Season 1, and as Jasmine will say in her review of the premiere, "Let the emotions flow!"
NBC will air comedies from 8 to 10 with the returning Superstore and The Good Place anchoring the 8 and 9 hours and new shows Perfect Harmony and Sunnyside in the half hours.
If you're a fan of musicals, you might be up for Perfect Harmony, which features Bradly Whitford as a man in the midst of a personal crisis who finds his salvation working with a terrible choir in desperate need of assistance led by Anna Camp.
It didn't stand out enough for a recommendation, but Whitford and Camp are fun to watch, which isn't surprising in the least.
Sunnyside is one of the many, many series tackling immigration when former (and disgraced) councilman Kal Penn finds his salvation in assisting immigrants with their citizenship pursuits.
The premiere did more to explain Penn's character and why he's where he is than it did to suggest what to expect from the series on a long-term basis, but I'd guess it's like an immigrant-based Community, just not as funny.
Mr. Robot Season 4 Official Trailer Drops!
CBS follows the same pattern as NBC with comedies until 10, adding freshman series The Unicorn and Carol's Second Act to their lineup with a new drama, EVIL, airing at 10.
The Unicorn features a very talented cast led by Walton Goggins as a newly single man so rare in qualities that he's like a unicorn. His closest friends are Rob Corddry and Michaela Watkins, and together, the three are a riot.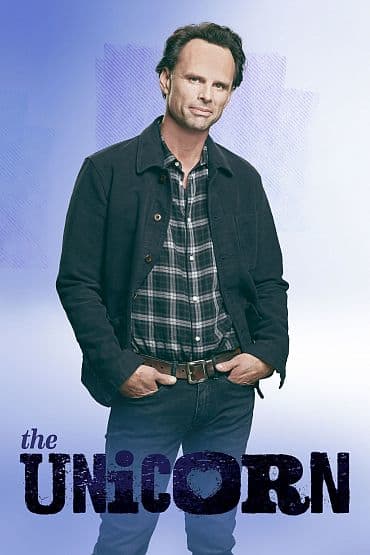 There are a lot more shows about single women, and this rarity featuring a single father is a welcome addition to the CBS lineup.
Carol's Second Act stars Patricia Heaton as a later in life medical student. Kyle MacLachlan costars as one of her superiors, and Ashley Tisdale is on board, as well. Like Younger, this addresses ageism and does it with humor. Heaton is always a joy to watch, so most of the jokes land well.
One of the premieres of the season airs on CBS at 10. EVIL follows a clinical psychologist (Katja Herbers) who unwittingly gets involved with a possession case and the priest in training (Mike Colter) with whom she joins forces to investigate it and similar events.
The show is truly frightening, and like The Exorcist (film), you will find yourself looking around dark rooms differently while watching. One of my favorite short-lived series of all time was called Miracles.
The 2003 drama created by Richard Hatem and Michael Petroni followed a similar group (and starred Skeet Ulrich) as they actively researched miracles, possessions, demonic activity and other religiously linked phenomena.
Michelle and Robert King's EVIL seems like it will fill the hole I've had in my heart since Miracles got unceremoniously canceled.
CBS First Look Trailers: All Rise, Evil, The Unicorn & More!
And if you've always been a fan of Michael Emerson and his more mysterious roles like Benjamin Linus on Lost, then you're in luck because he's playing a guy with questionable character on EVIL. Even against HTGAWM, I'm hoping this one breaks out of the pack.
And finally, Creepshow will also be airing Thursday nights on Shudder. 
Once upon a time, Tales from the Crypt was supposed to get remade for television, but if we can't have that, Creepshhow is the perfect replacement. 
The installment I got to see featured a segment based on Stephen King's short story, Grey Matter. Original Creepshow star Adrienne Barbeau plays a significant role, and trust me when I say this is horror on the best level.
It's very true to the best anthology horror series that used to proliferate broadcast television, usually through syndication.
So what will YOU be watching this season? 
Did you get any new ideas by reading the article?
Hit the comments and share all of your thoughts including what's coming up for you this premiere week!
Carissa Pavlica is the managing editor and a staff writer for TV Fanatic. She's a member of the Broadcast Television Journalists Association (BTJA), enjoys mentoring writers, wine, and passionately discussing the nuances of television. Follow her on Twitter and email her here at TV Fanatic.