Products You May Like
Months after the conclusion of The Big Bang Theory, two of its stars have joined forces to work on a new comedy series. 
Deadline is reporting that Mayim Bialik and Jim Parsons will work on Carla, a brand new series in the works at FOX. 
Bialik will executive-produce alongside Parsons, and will also star as a 39-year-old woman who struggles every day to prove to her mother that you cannot have the world and still be happy.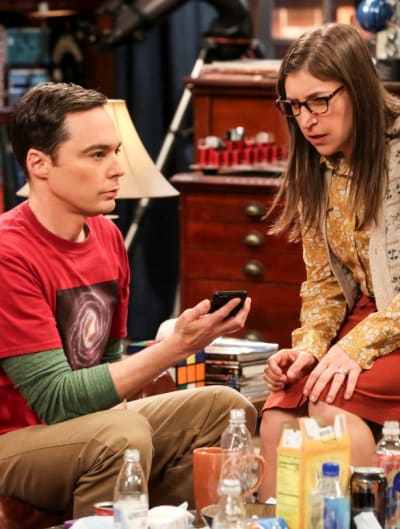 Carla (Bialik) even goes as far as spending the money her parents set aside for her wedding to open her own cat cafê. 
Yes, really. 
Related: The Big Bang Theory Lands HBO Max Deal
The new series is based on the hit BBC comedy series, Miranda which starred Miranda and Tom Ellis. 
What's more, this show has already garnered a series order, presumably because having Parsons and Bialik working on the same project is a BIG thing. 
It makes sense then that the project was a big hit among all the networks, sparking a bidding war. 
As of now, however, Parsons is not expected to step in front of the camera, but there's no telling whether that could change down the line. 
Related: The Big Bang Theory: Then and Now
"In pursuing a hand-crafted approach to our scripted development, Charlie and I knew Carla, written by Darlene Hunt, was a project with great potential that could become the centerpiece of our comedy slate – and Jim Parsons and Mayim Bialik coming to Fox Entertainment is obviously an enormous part of that equation," Fox Entertainment President Michael Thorn said.
"Carla is an unapologetically big, broad multi-cam with a strong female point-of-view, pushing the format in a way that will be distinctive."
Bialik and Parsons played husband and wife Sheldon Cooper and Amy Farrah Fowler on the recently concluded The Big Bang Theory. 
Given that show's success, all eyes were on the stars to see where they would land next. 
What are your thoughts on this new series?
Hit the comments. 
Paul Dailly is the Associate Editor for TV Fanatic. Follow him on Twitter.