Products You May Like
We're now approaching a full two years to the day when Sideshow Collectibles unveiled the three initial statues in their Mark Brooks Spider-Man statue line at New York Comic Con 2017. After nearly two years with no new additions to that trio, it would stand to reason that the series was dead, right…? Wrong! Blindsiding basically everybody, Sideshow surprise-teaser another entry last week, and now it's officially on the way: the Sideshow Exclusive Mark Brooks Black Cat Statue is now up for order!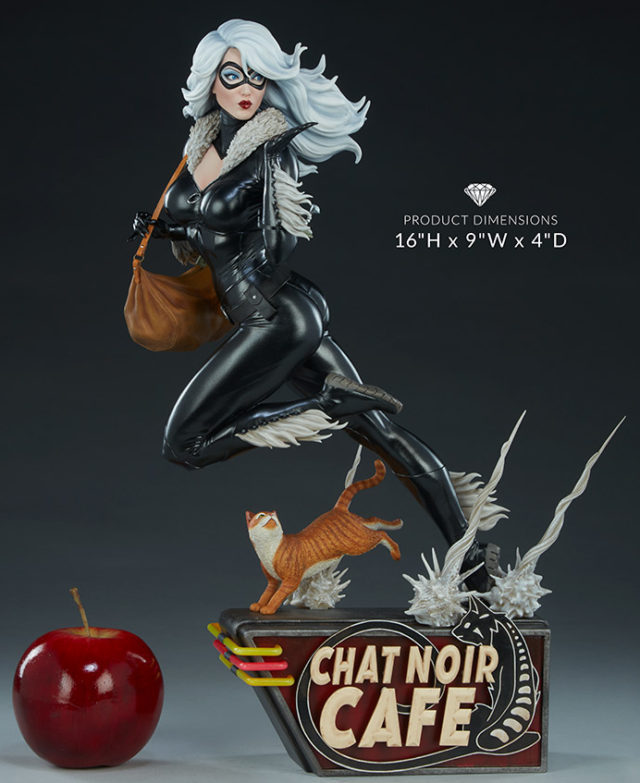 The Sideshow Spider-Verse Mark Brooks collection had a lot going against it. It was 1:5 scale instead of the dramatically more popular 1:4 and even 1:6 scales, had a Spider-Gwen whose face came out poorly at the factory, a Spider-Man with a creep-tastic EX head, and a statue of Silk as the third piece—a character who has basically fallen off the Marvel map into obscurity since.
So not only did it defy expectations when Sideshow announced a new Mark Brooks statue—but this one isn't even related to Spider-Verse in any fashion whatsoever! Sideshow is back to a guaranteed money-maker: Black Cat!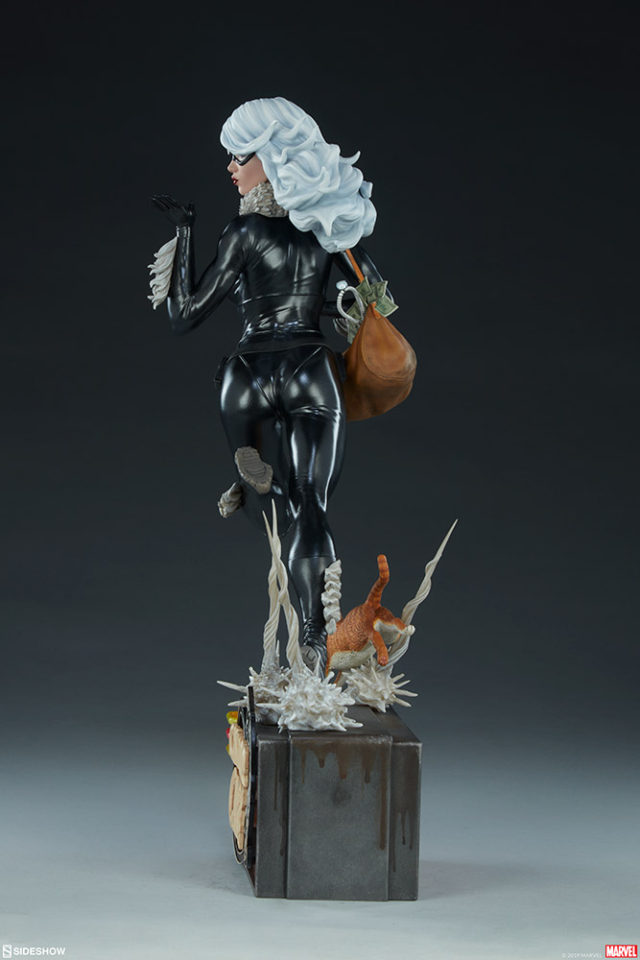 The results are, well… I don't want to say I'm unimpressed, but… I'm kind of unimpressed. The body on this Black Cat is rockin', but the rest of the Statue I'm feeling rather indifferent toward.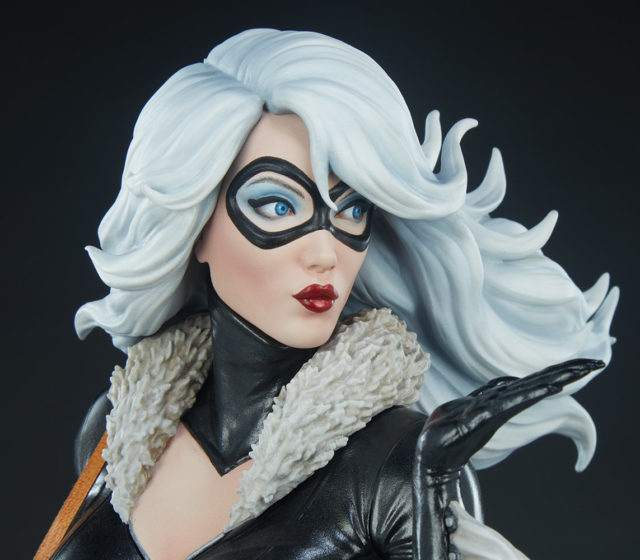 Sideshow's sculptors didn't exactly rock the faces on that upcoming Spider-Man and Mary Jane statue, and I feel like they've flubbed Felicia's face here a bit as well. She doesn't look like a crazy killer like that new Peter Parker, mind you, but the kiss-blowing portrait here just doesn't quite stick the landing.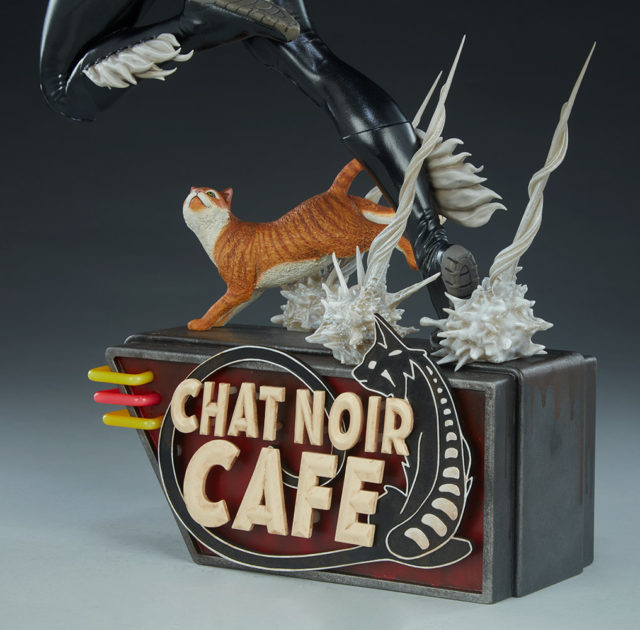 I'm torn on the base as well. I really like the concept of her running atop a cafe building as her base, but it doesn't make any sense to me that there's a bunch of webs being shot at her diagonally from above and she's kissing in a totally different direction. The prancing cat and the bright colors on the base are both splendid, though.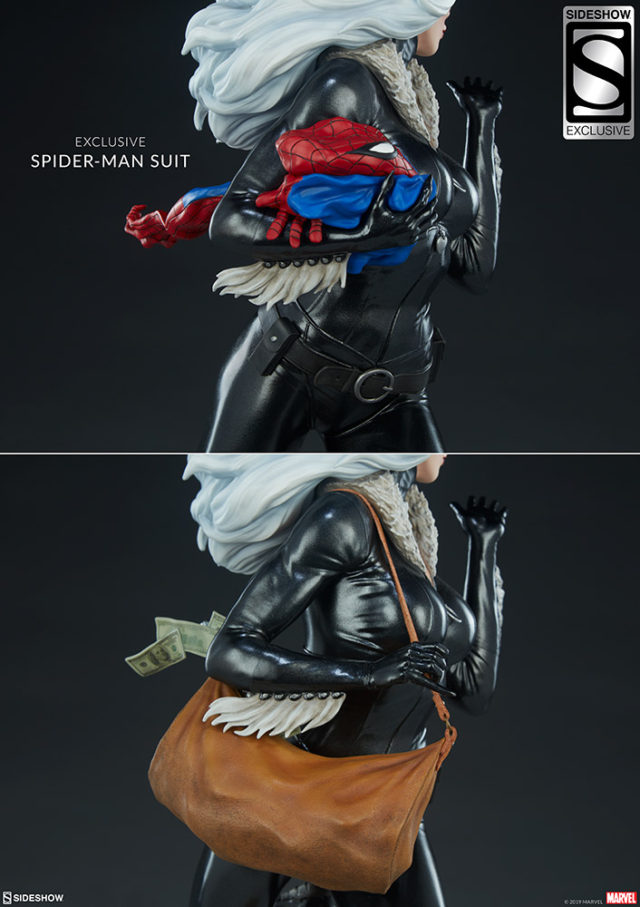 I think a switch-out alternate head as the EX could have really saved this piece, but surprisingly, this is the first piece in the Mark Brooks series without one. Instead, the Sideshow Exclusive bonus is… "a swap out right arm holding Spider-Man stolen costume"?! I guess we all thought Black Cat was into Spidey, but all she wanted all along was to seduce him and get him out of his costume… so she could steal it…?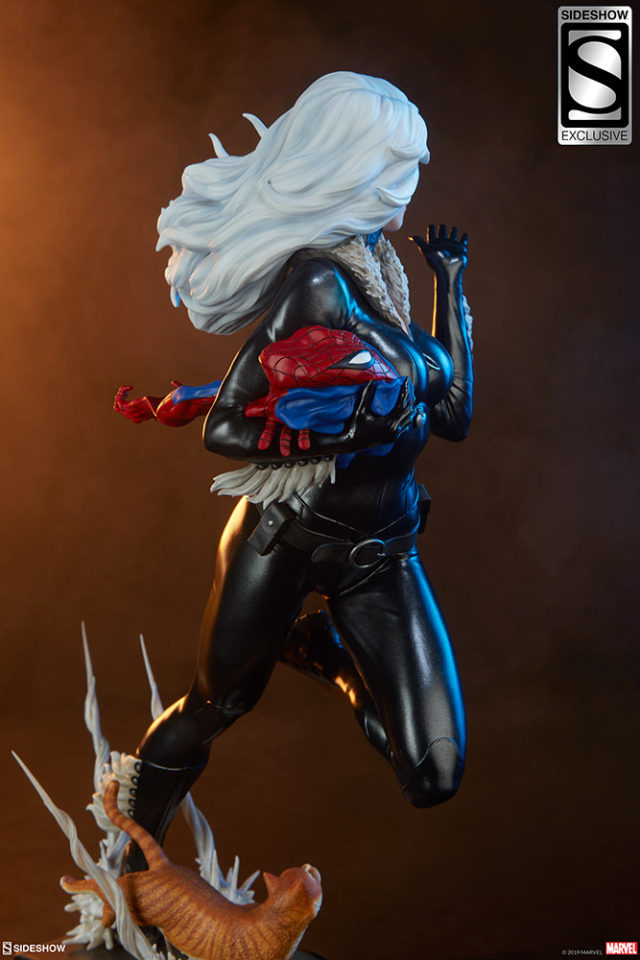 Uh, what? This is a truly bizarre choice, and unless we're going to get a Peter Parker in boxers companion piece to this (please, no), I just don't get the idea here. It's… fine, but I really doubt that this is an EX bonus that practically any collector is frothing at the mouth over.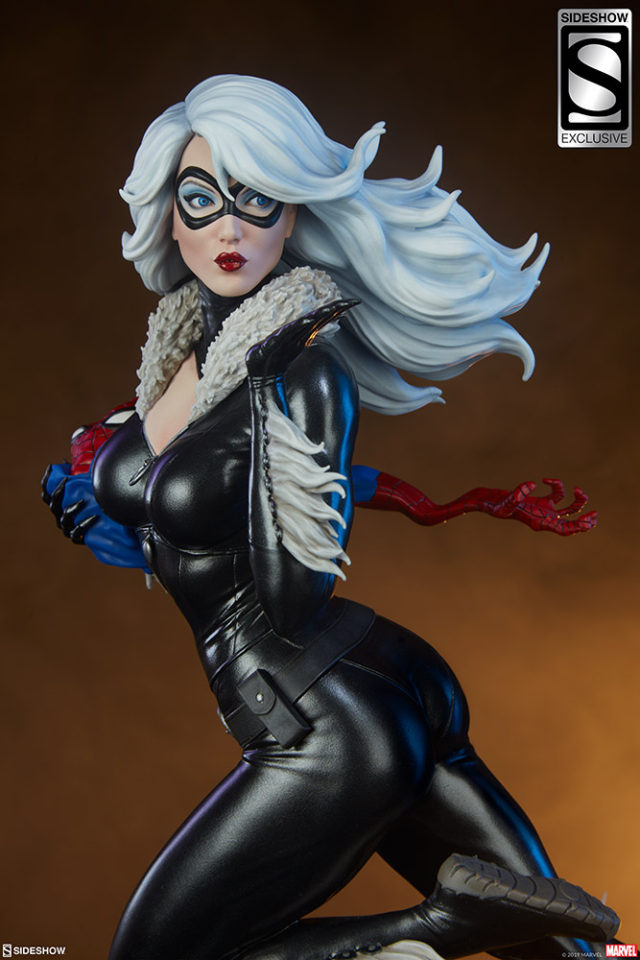 The Mark Brooks Black Cat Sideshow Exclusive Statue is now up for order, and is scheduled to be released in May-July 2020. At $450 for a 16" Statue from a slow-selling line with a lackluster EX edition, I think collectors are going to have PLENTY of time to make up their minds as to whether or not this particular item is a worthwhile addition to their collection. This has "future Spooktacular discount" written all over it, in my opinion.
What do you think about this unlikely new entry to the Mark Brooks Artist Series, Marvel collectors? Is this a piece that's going to perform better for Sideshow than I expect, and is this a Felicia Hardy that you'll consider for your own collection when it arrives in mid-2020?