Products You May Like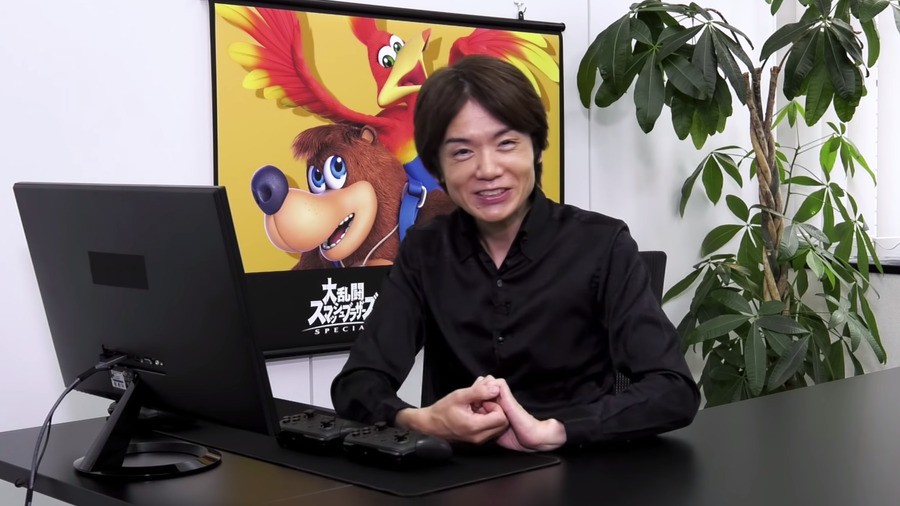 Super Smash Bros. series director Masahiro Sakurai has said that there's "no way" any future games in the series will feature as many fighters and series representations as Ultimate, fittingly describing it as "the ultimate collaboration title".
In his Japanese Famitsu column (which has been translated by PushDustIn and Nokolo), Sakurai says that the type of game Smash Ultimate has become is "unprecedented". His words come soon after it was revealed that the game will receive more DLC characters than had been previously promised.
In the same column, Sakurai notes that he wants to put all of his efforts into Smash Bros. He mentions that "while managing the team for DLC is much easier than the base game, there are still a lot of things to check", and despite the ongoing workload, he isn't working on any other games and isn't taking a long break from development.
In an interesting side note, he also explains that he's now been working on Smash Bros. development consistently for around seven to eight years (from the 3DS and Wii U games to Ultimate), something he describes as being "like staying in the same match in an online game". Despite this, Sakurai considers working with so many different game franchises to be an "honour" and "the perfect job for him", and that he is enjoying his work.
You can read the full column translation here.
Whoever decided on the 'Ultimate' name certainly picked the ideal word, huh?